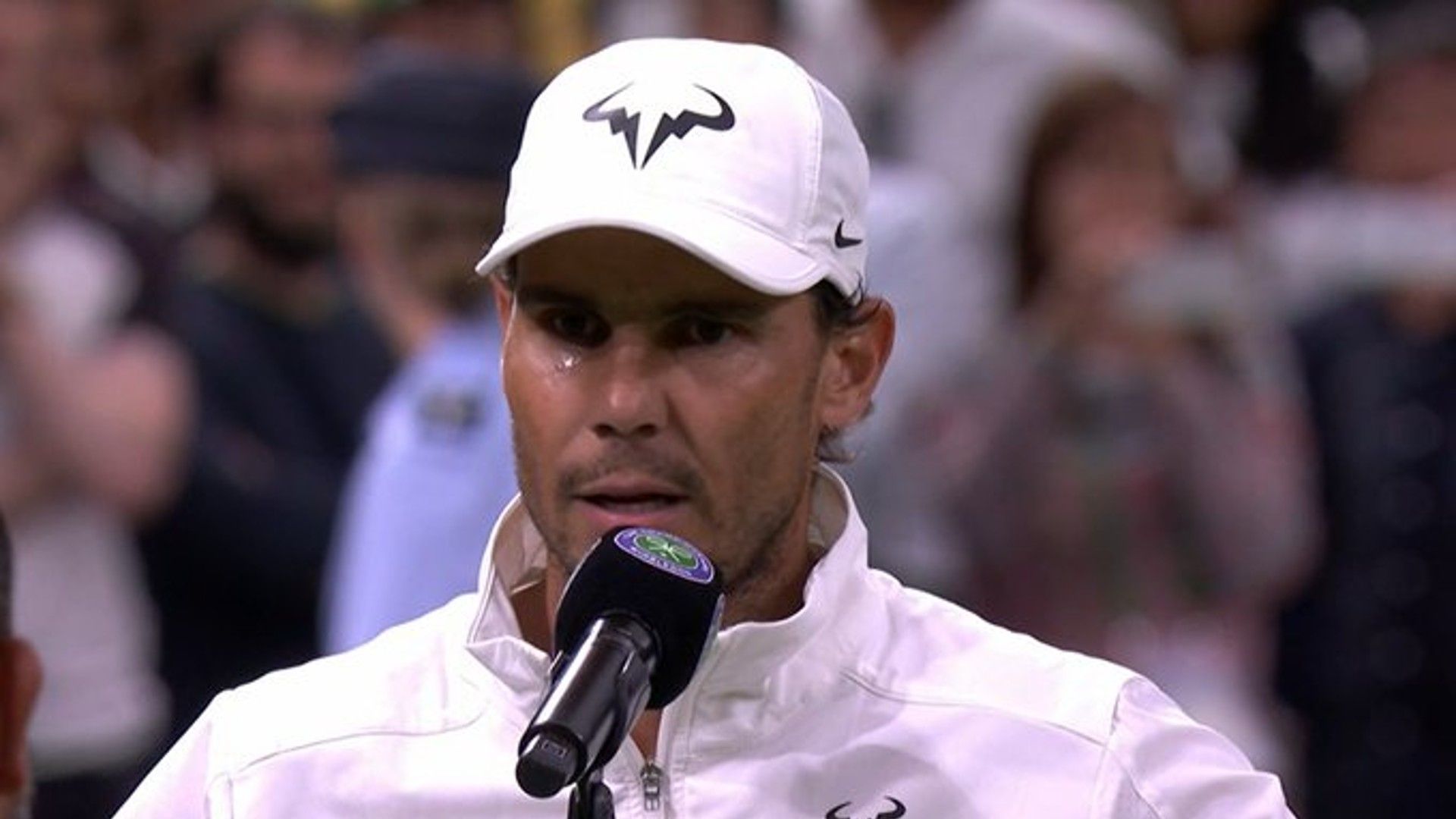 Rafael Nadal has long served as a role model for aspiring tennis players with his incredible tennis abilities on the court and humble demeanour off it. The most recent to confirm it is Mike Eala, father of current US Open girls' singles champion Alex Eala. Since she was 12 years old, Eala has been polishing her abilities at the Rafael Nadal Academy in Mallorca, Spain, where she made history by becoming the first Filipino to win a junior Grand Slam singles title. The 17-year-old's father, Mike, spoke candidly about her upbringing and training at the academy of the 22-time Major champion in the most recent issue of Vogue Philippines.
When talking about the tennis phenom, Mike said Rafael Nadal is the best role model for young children. The former world number one even makes sure to always sweep the courts after every practise session, he continued to say. Mike explained how the academy places a strong emphasis on ensuring that children develop strong morals: I think there's no greater example of the kids than Rafa. After he plays, he'll sweep the court."
Read More – Serena Williams: Importance of the serve
Promising stars
Nadal monitors the talented children even though tiny Eala doesn't frequently get to see the 14-time French Open champion at his academy. The tennis legend personally thanked Alex Eala when she triumphed in a match in Spain. The eight players who took part in the "Rafa Nadal Academy" miniseries on Amazon Prime, which depicted life at the academy, included the Filipino southpaw.
One of the most promising athletes to emerge from the Rafa Nadal Academy recently is Alex Eala. She has already won the US Open girls' singles (2022) trophy, the Australian Open (2020), and the French Open (2021) girls' doubles crowns in a stellar junior career. She had previously triumphed in the 2018 Les Petit As 14-and-under competition at the age of 12. Eala has also won a few ITF circuit championships, which have propelled her to her current position of 219 in the world.
Exhibition match
Rafael Nadal is currently midway through his exhibition tour of South America. Alejandro Tabilo, ranked 86th in the world, was defeated by the southpaw in the Santiago leg of the tour on Friday. At the San Carlos de Apoquindo stadium, more than 13,000 people gathered to see the enormously well-liked Spaniard. After the victory, the throng surrounded Nadal and the 22-time Major winner even stopped to sign a few autographs. After defeating World No. 3 Casper Ruud in Buenos Aires, Nadal travelled back to Santiago. For the remaining leg of the tour, Ruud will travel with him to Belo Horizonte, Quito, Bogota, and Mexico City.