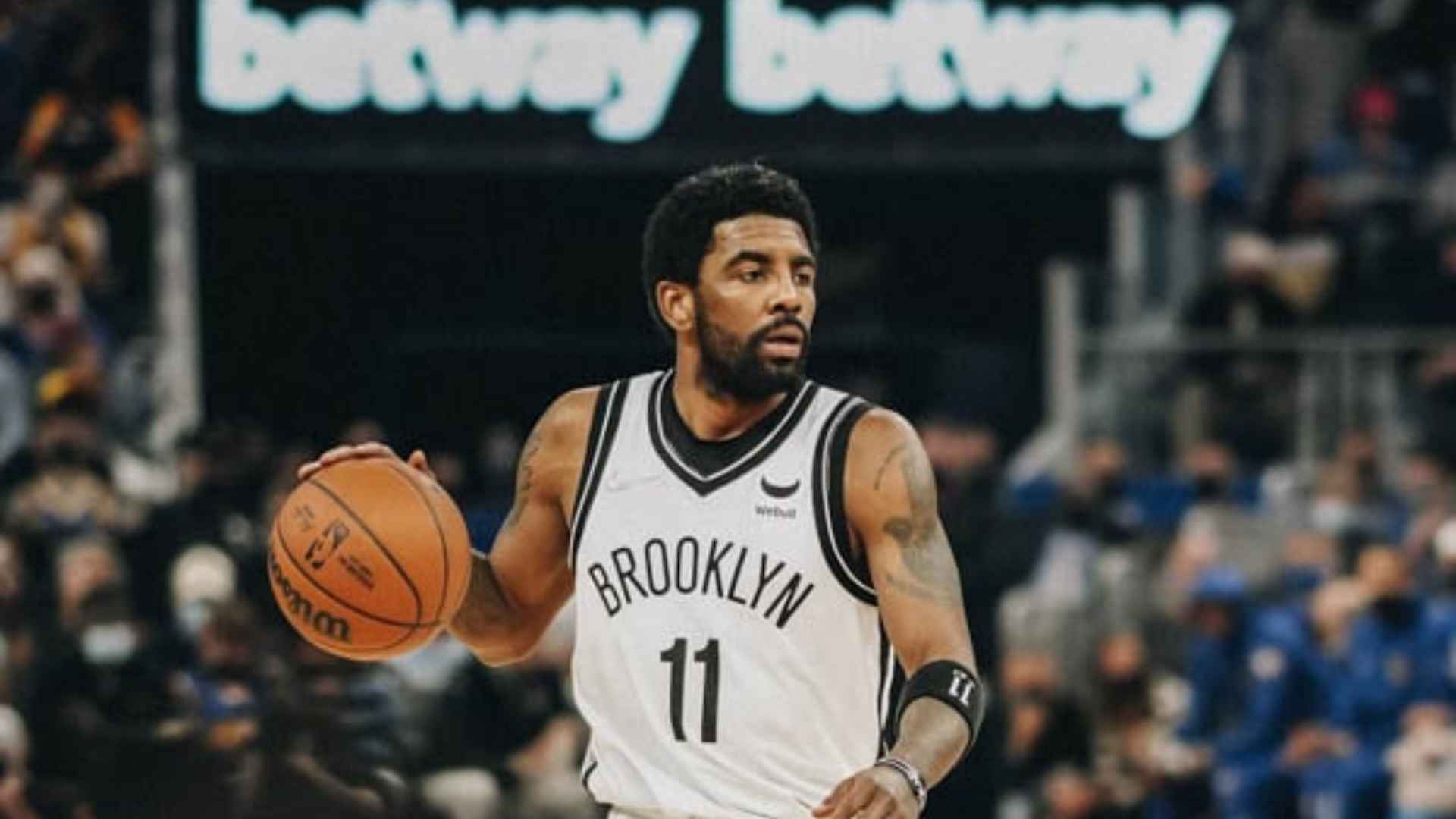 Kyrie Irving's return to the Brooklyn Nets could not have come at a better time. The Nets rank 16th in Points per game, 26th in Rebounds, and 11th in assists in the NBA. They dropped games against Los Angeles Lakers and Dallas Mavericks on their road trip before defeating Charlotte Hornets 94-98. Their win against Memphis Grizzlies began their two game win streak. Kevin Durant and Bens Simmons were top performers, but it looks like Kyrie Irving was the change this team needed. Skip Bayless, who is known for his controversial take, claims that the Brooklyn Nets, along with Kyrie Irving, have a shot at winning the 2022-23 NBA Finals. Recently, In an episode on UNDISPUTED: Skip and Shannon, Skip Bayless called the Los Angeles Lakers a contender if they get their hands on Kyrie Irving via a rumoured Russell Westbrook trade.
Skip Bayless believes the Nets are serious challengers for a chip
Skip called the struggling Nets contenders after their win against Memphis. Although Memphis was short-handed, the Nets looked far better offensively with Irving back and Ben Simmons playing at an All-Star level. Skip tweeted, "​​No, there was no Ja nor Bane nor JJackson. But with Kyrie back, the Nets looked like, dare I say, a contender. Ben Simmons made 11 of 13 for 22/8/5. Watanabe, with 3 more threes in the 4th, continues to be a pleasant surprise. KD, Kyrie, Joe Harris, Seth, Royce, Jacque. Hmmm."
The Brooklyn Nets are sitting at 9th in the East with 8 wins and 9 Losses. Kyrie Irving had missed the last 8 games for the Brooklyn Nets due to a suspension. His absence from the team in the last two seasons could be attributed to his lack of postseason success. With Irving back, It makes sense as to why Skip believes that The Nets are a contending team.
Read More:
Skip Bayless gives out his secret to help the Brooklyn Nets win a championship.
According to Skip, the Brooklyn Nets have enough championship-caliber talent on their roster. He believes that Kyrie Irving is a star player but has to play at the level he used to play during his Cleveland Cavalier days with LeBron. He claims to win a championship, star power-forward Ben Simmons needs to play like his rookie-year self.
Skip says," Give me Kyrie heading into his final finals with LeBron against Golden State when they came from 3-1 down if you could give me that Kyrie his last go-round with LeBron if you could give me a happy healthy hungrier Ben Simmons going into his second year in the league that guy I'll take I'll give you a championship".
When it comes to Durant, Bayless wants him to play like his Golden State Warrior Finals MVP days. It is evident that Bayless is rooting for the Brooklyn Nets; they might just win it all with his recipe to success.