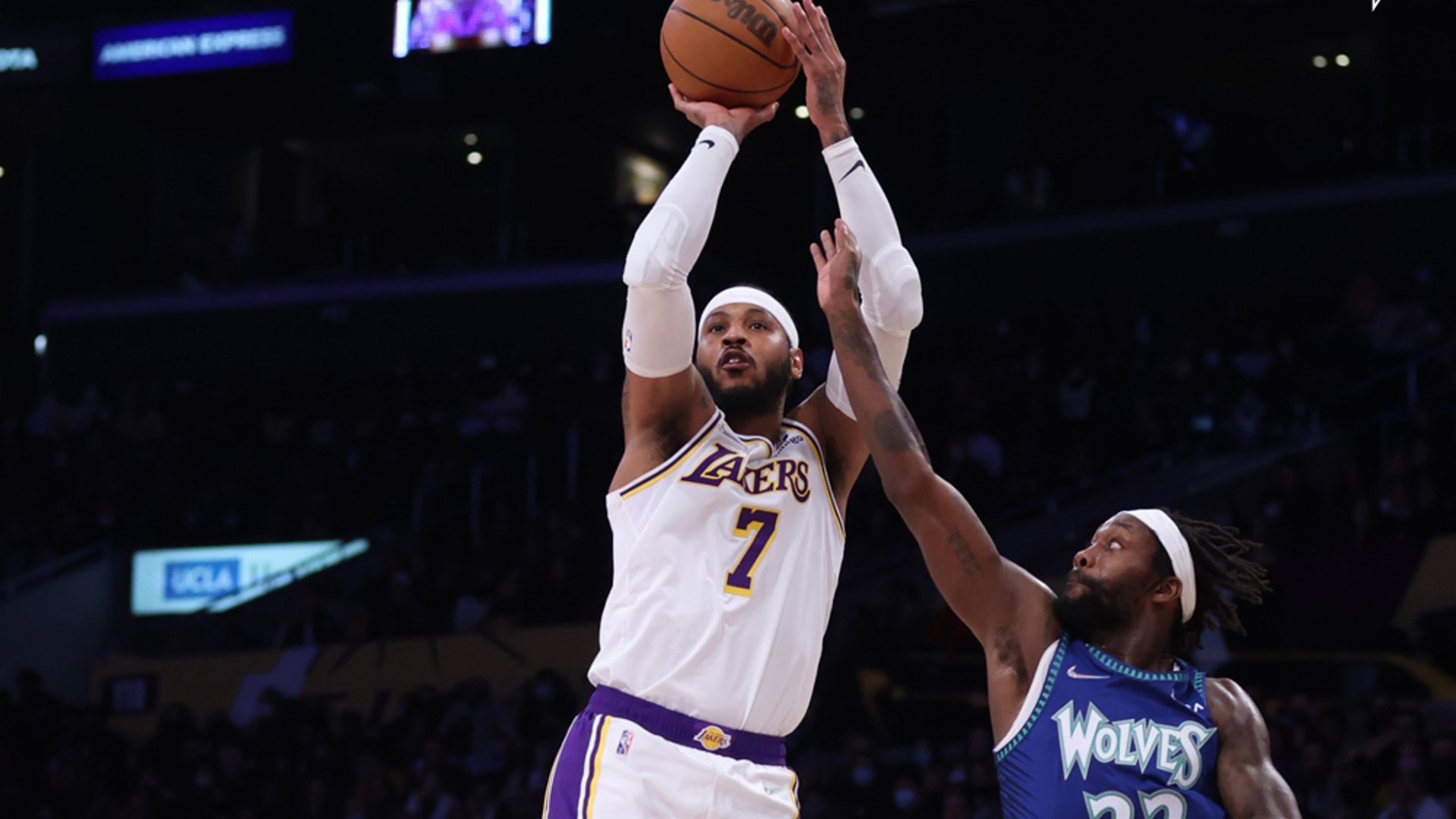 The NBA is home to some of the world's best basketball players. All 30 teams try to rope in the biggest talents to compete for the Larry O'Brien trophy every season. Understandably every roster is limited to 17 spots, including two-way players. However, over the past few years, it has been observed that some great talents have found themselves to be out of the league due to a lack of roster space.
Some of these have been star players on NBA teams during their prime. Although they may have lost a little of their athleticism, many of these names can still be valuable assets to teams in the league. In this article, we take a look at five free agents who are currently without NBA teams.
Quinn Cook is a two-time NBA champion that can be a great role player for any team. He has been part of the LA Lakers and Golden State Warriors championship rosters. Although he is not a player who plays a lot of minutes, his addition certainly brings a little bit of scoring off the bench. Cook last played for the Cleveland Cavaliers during the 2020-21 NBA season. He shot 46.2% from three-point range for them, but since then there have been no suitors for him. Teams like the Houston Rockets, OKC Thunder and San Antonio Spurs could use his services as he could be a great locker room presence for their young side.
#4 LaMarcus Aldridge
LaMarcus Aldrige is one of the most prolific players on this list of free agents. In his last stint as part of the Brooklyn Nets, Aldridge averaged 12.9 PPG and 5.5 RPG while shooting 55% from the field. His footwork around the rim was elite and he could still provide points off the bench for any team in the NBA. One of the reasons that the franchises are not willing to take a chance on him is his health condition. Aldridge took a sudden retirement from the game in 2021 due to a heart condition. However, a few months later, he decided to continue playing and went ahead to put up impressive numbers for the Brooklyn Nets.
#3 Isaiah Thomas
Isaiah Thomas has been in and out of the league for a few seasons now. An MVP contender once upon a time, the point guard is struggling to find a home in the NBA now. His ability to score is known to all. The point guard has a unique skill set and can easily register 10-15 points off the bench. He has been playing Pro-Am basketball and also provided impressive performances in his 10-day stints with the LA Lakers and Charlotte Hornets. With injuries and other mishaps constantly happening around the league, Isaiah Thomas could still be an attractive pick for teams.
#2 DeMarcus Cousins
DeMarcus Cousins was considered to be one of the best centres in the NBA a few seasons back. However, injuries derailed his career and have now eventually pushed him out of the league. Cousins last featured for the Denver Nuggets, where he was a great backup to MVP Nikola Jokic. A four-time All-Star, Cousins still has a lot of basketball left in him. He has proven that he still has the dominance required to prosper in the NBA and could be a great pickup for any team in the league.
#1 Carmelo Anthony
Carmelo Anthony is the only name on this list that is a member of the NBA's 75th-year Anniversary team. He was stellar with the LA Lakers last season. In 69 appearances, Melo averaged 13.3 PPG while shooting 44% from the field and 37.5% from three-point range. He was an instant threat off the bench and proved to be a vital part of their offensive scheme throughout the season. When it became clear that the Lakers were not going to re-sign him, teams like the Brooklyn Nets and Boston Celtics showed interest in acquiring his services. However, with more than 15 games played in the season, Carmelo Anthony has still not found a team. Many analysts believe that would not be the case for too long as Melo still can be a weapon for championship-contending teams in the NBA.
Get the latest from Sportslumo.com by following us on Instagram, Twitter, and YouTube