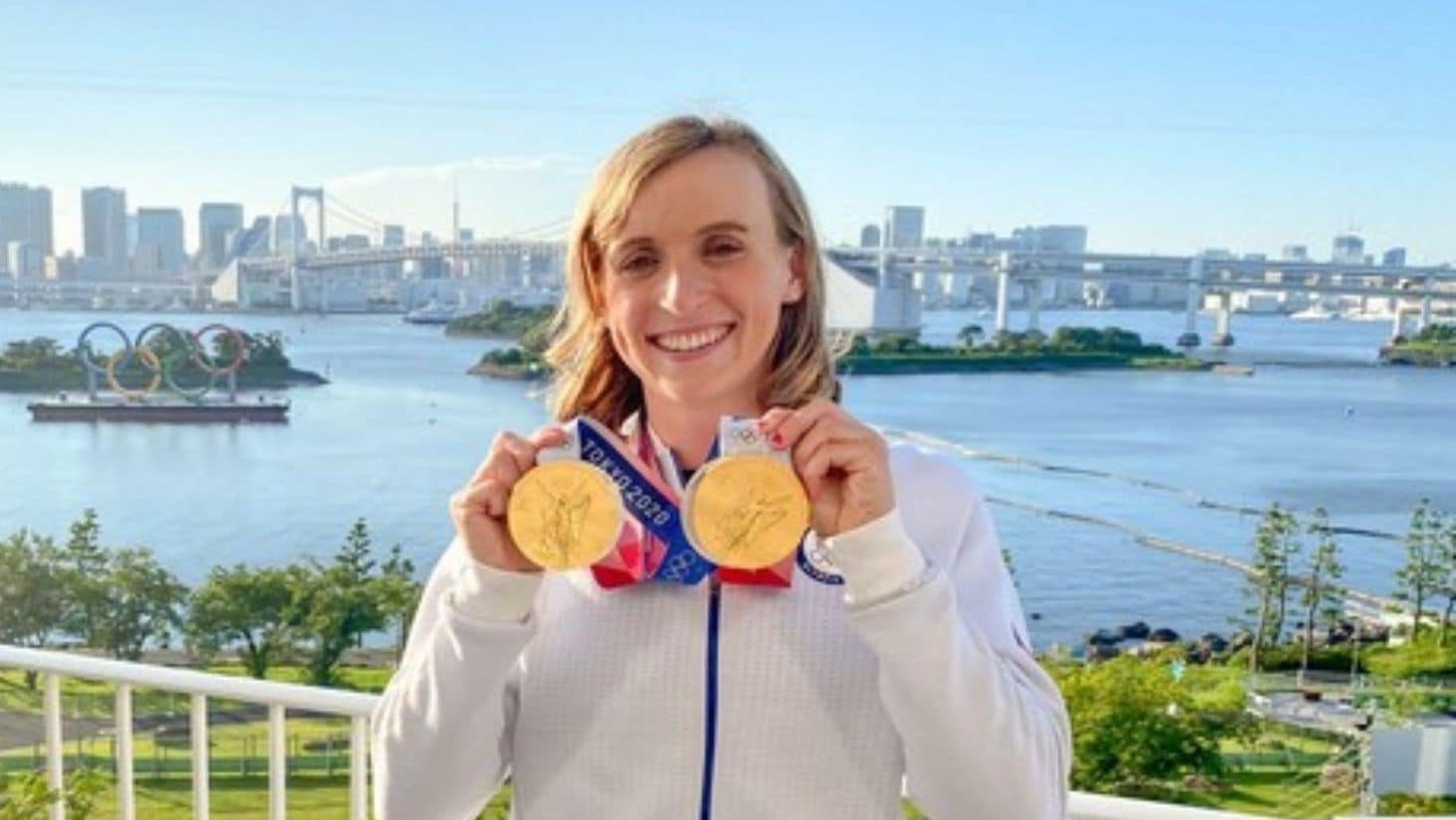 Kathleen Genevieve Ledecky, popularly known as Katie Ledecky, is regarded as the best female swimmer of the world. She specializes in 800m, 1,500m, and 400m Freestyle swimming disciplines. Ledecky set records in women's swimming with her six individual gold medals at the Olympics, her 14 individual gold medals at the World Aquatics Championships, and her 22 overall medals at the Worlds.
After her first year at Stone Ridge School of the Sacred Heart in Bethesda, Maryland, Ledecky made her international swimming debut when she became the youngest member of the U.S. Olympic swimming team. She established an Olympic-trials record in the 800-meter freestyle to qualify for the 2012 London Games. On her way to winning the gold medal in the 800 meters at the Olympic Games, she broke an American record. At the 2013 FINA World Championships, Ledecky recorded her first world records for the 800 meter in 8 minutes 13.86 seconds and the 1,500 meter in 15 minutes 36.53 seconds.
Ledecky unexpectedly took home the gold medal in the women's 800-meter freestyle in her Olympic debut at the 2012 London Games as a 15-year-old. Four years later, she emerged as the most decorated female athlete of the 2016 Olympic Games, with four gold medals, one silver medal, and two world records. At the 2020 Olympic Games, Ledecky became the most decorated American female athlete and the first American female swimmer to win an individual event in three consecutive Olympics. She has won 42 medals overall in significant international tournaments, including the Summer Olympics, World Championships, and Pan Pacific Championships  She has broken sixteen world records during the course of her career.
Read more: WATCH: Swimmer Katie Ledecky Breaks World Records in 800m, 1500m Freestyle Short-course
Katie Ledecky Net worth
American Competitive Swimmer Katie Ledecky has a net worth of approximately $5 million. 
Katie Ledecky Salary
The Salary of Katie Ledecky isn't known.
Katie Ledecky Endorsements
When Ledecky went professional in March 2018, there were a number of brands ready to engage with her. However, she was selective, taking on some deals that were more like genuine partnerships. Her collaboration with Panasonic enabled her to establish a STEM-focused elementary program for children, especially female child. According to Ledecky, Trust is a crucial factor in brand relationships.
Ralph Lauren
Adidas
Hershey's
TYR
Panasonic
Visa
Reese's
Built with Chocolate Milk