Femina, India's top women's magazine, presents the "Fab 40" women who have raised their voices, fought battles, supported communities, and inspired millions.  Aiming to inspire women to move forward and pave the path for an equitable future, the selection of the Fab 40 is meant to give them a sense of pride. Last year, it featured sportspersons including former hockey captain Rani Rampal, Olympic silver medalist Mirabai Chanu, and fencer Bhavani Devi. This year, eight sports entities are highlighted in the 2022 edition of the magazine. We now take a look at the entries who made it to the "Fab 40" 2022.
Nikhat Zareen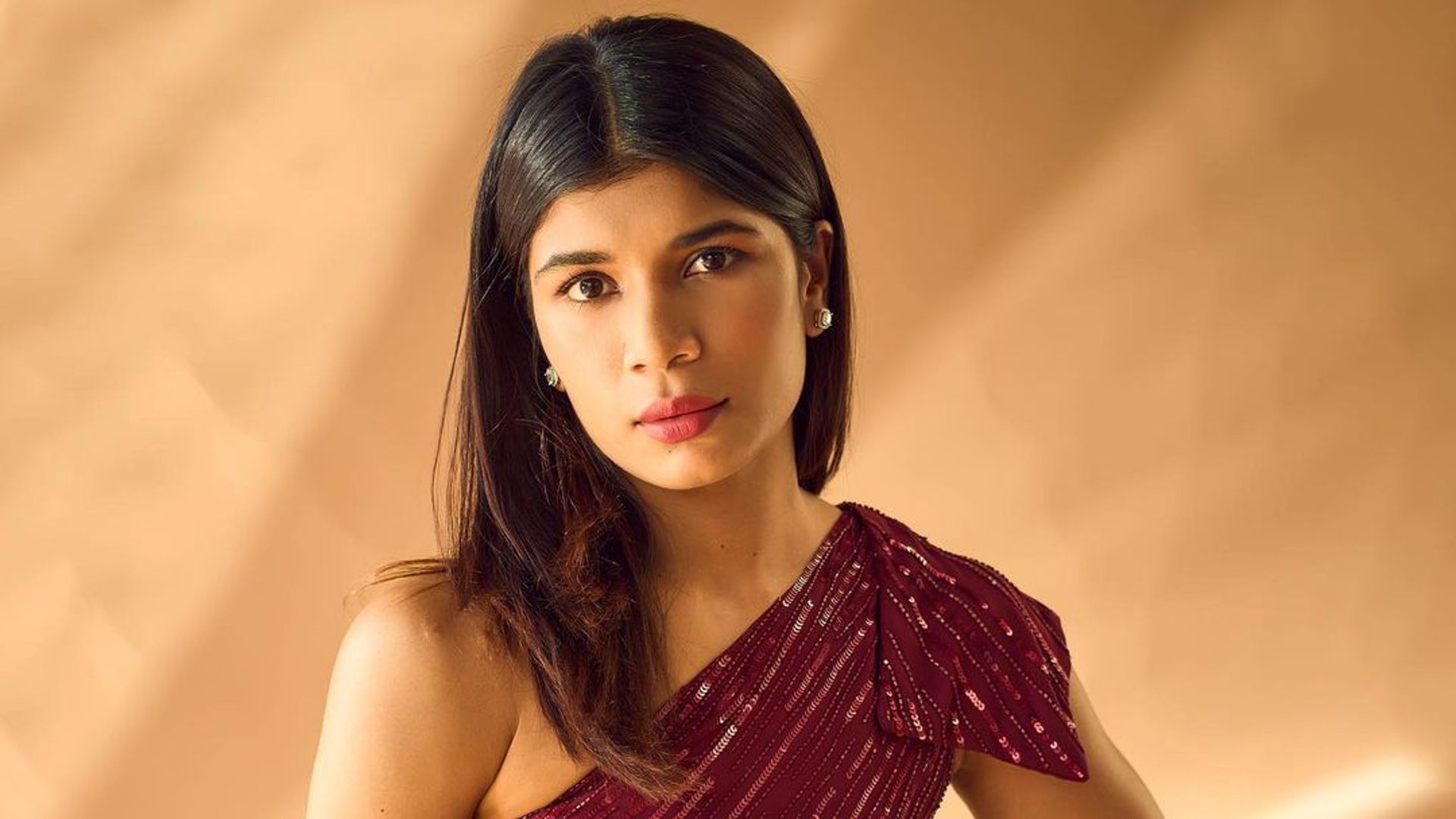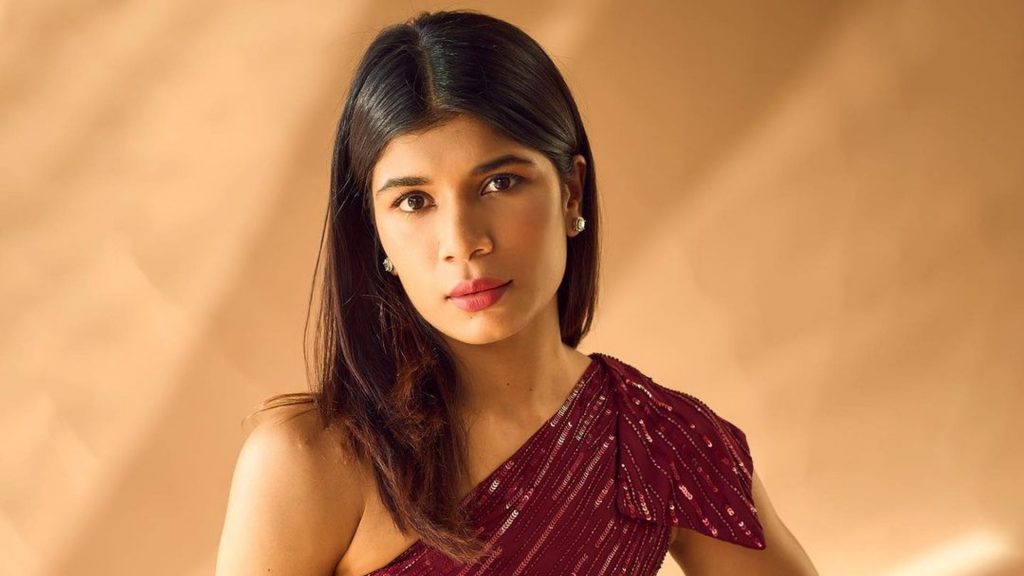 Boxer Nikhat Zareen is among the elite sportspersons of the country. On May 19, 2022, Zareen won the gold medal in the 52 kg category at the Women's World Championship in Istanbul, Turkey, defeating Thailand's Jitpong Jutamas in the fly-weight final. Zareen succeeded Mary Kom, Laishram Sarita Devi, Jenny R. L., and Lekha K. C. as the fifth Indian women's boxer to win a gold medal at the World Championships. She was only the second Indian boxer after M.C. Mary Kom to win a World Championships gold outside of India four times out of her six gold Medals. In the 48-50 kg division (light flyweight category) on August 7, 2022, Zareen defeated Northern Ireland's Carly McNaul by a score of 5-0 to become the Commonwealth Games 2022 champion in Birmingham.
Nikhat Zareen was born in Nizamabad on June 14, 1996, to Mohammad Jameel Ahmed and Parveen Sultana. She graduated from Nirmala Hrudaya Girls High School in Nizamabad with her primary education. She pursued her Bachelor of Arts at AV College in Hyderabad, Telangana. She trained with her father, Mohammad Jameel Ahmed, who introduced her to boxing, for a year. In 2009, Nikhat was enrolled in the Sports Authority of India in Vishakhapatnam to train with Dronacharya awardee IV Rao. In 2011, she was also crowned youth world champion at the AIBA Women's Junior and Youth World Boxing Championship in Turkey.
Read more: CWG gold medallist Nitu: Ready to face World champion Nikhat Zareen for a place in Paris 2024
Linthoi Chanambam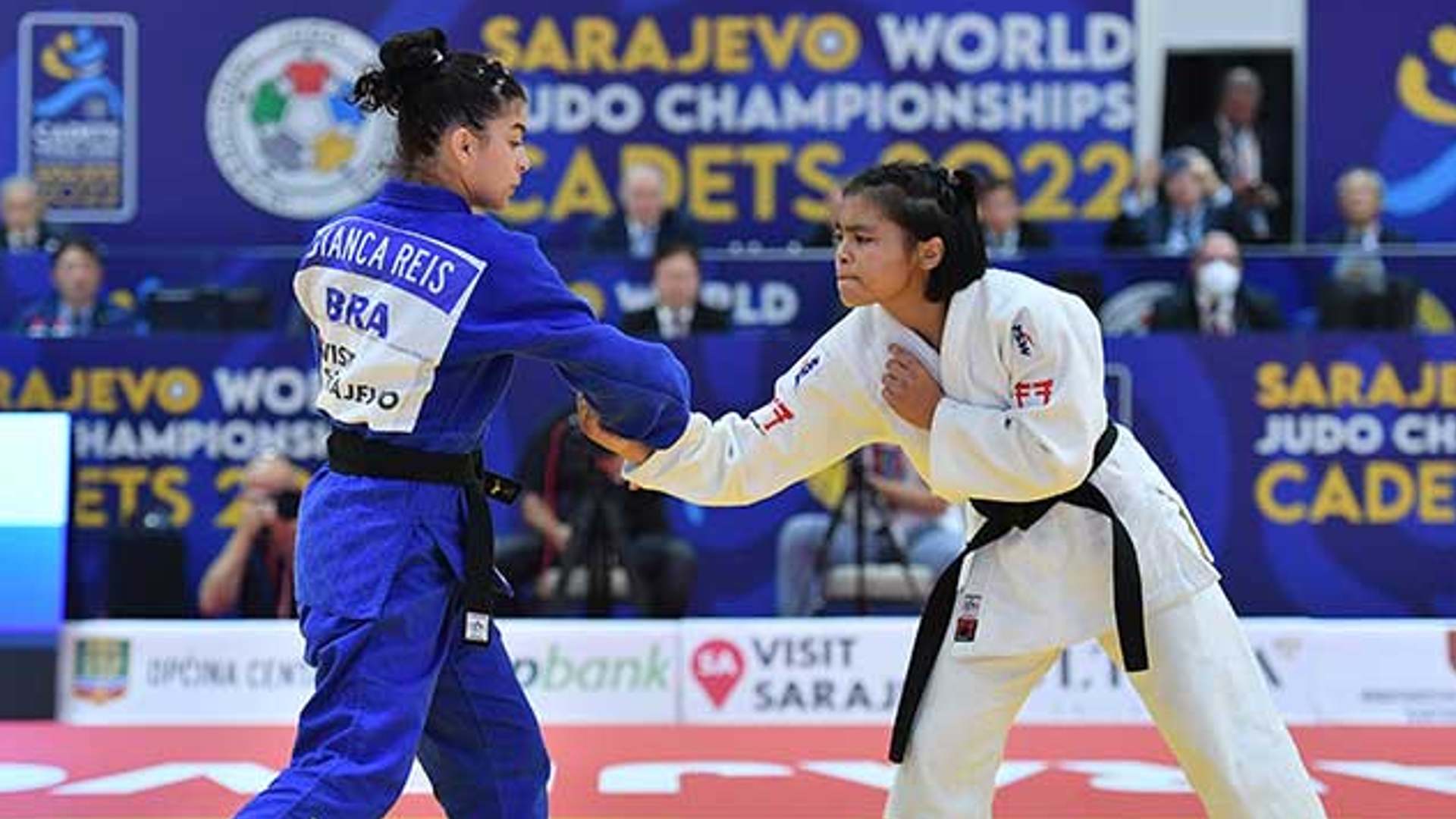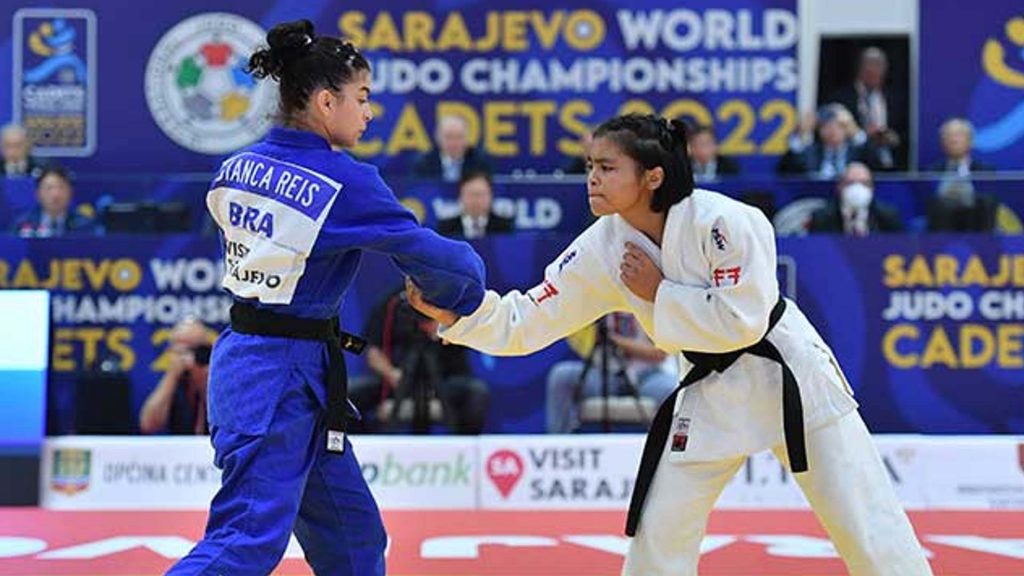 Although Linthoi is just 16 years, she is considered to be one of the brightest stars in Judo. Linthoi Chanambam created history on August 27, 2022, when she became the first Indian woman to win a gold medal in any age group. She triumphed over Brazil's Bianca Reis to win the illustrious title in the women's 57kg division at the Sarajevo World Cadet Championships 2022. Earlier, at the Asian Cadet and Junior Judo Championship, which was held in Bangkok in 2022, she won gold in July and became India's first medal winner.
Linthoi first demonstrated her skill when she won gold at the Sub-junior National Championships in 2018. She has been a member of the IIS judo program since 2017. Under the direction of head coach Mamuka Kizilashvili, she has participated in a number of exposure trips, including camps at the University of Tsukuba in Japan and Georgia. She was born in Mayang Imphal, around 25 kilometers outside the state capital.
Read more: Who is Linthoi Chanambam? All you need to know about the latest sensation in Indian Sports.
Bhagwani Devi Dagar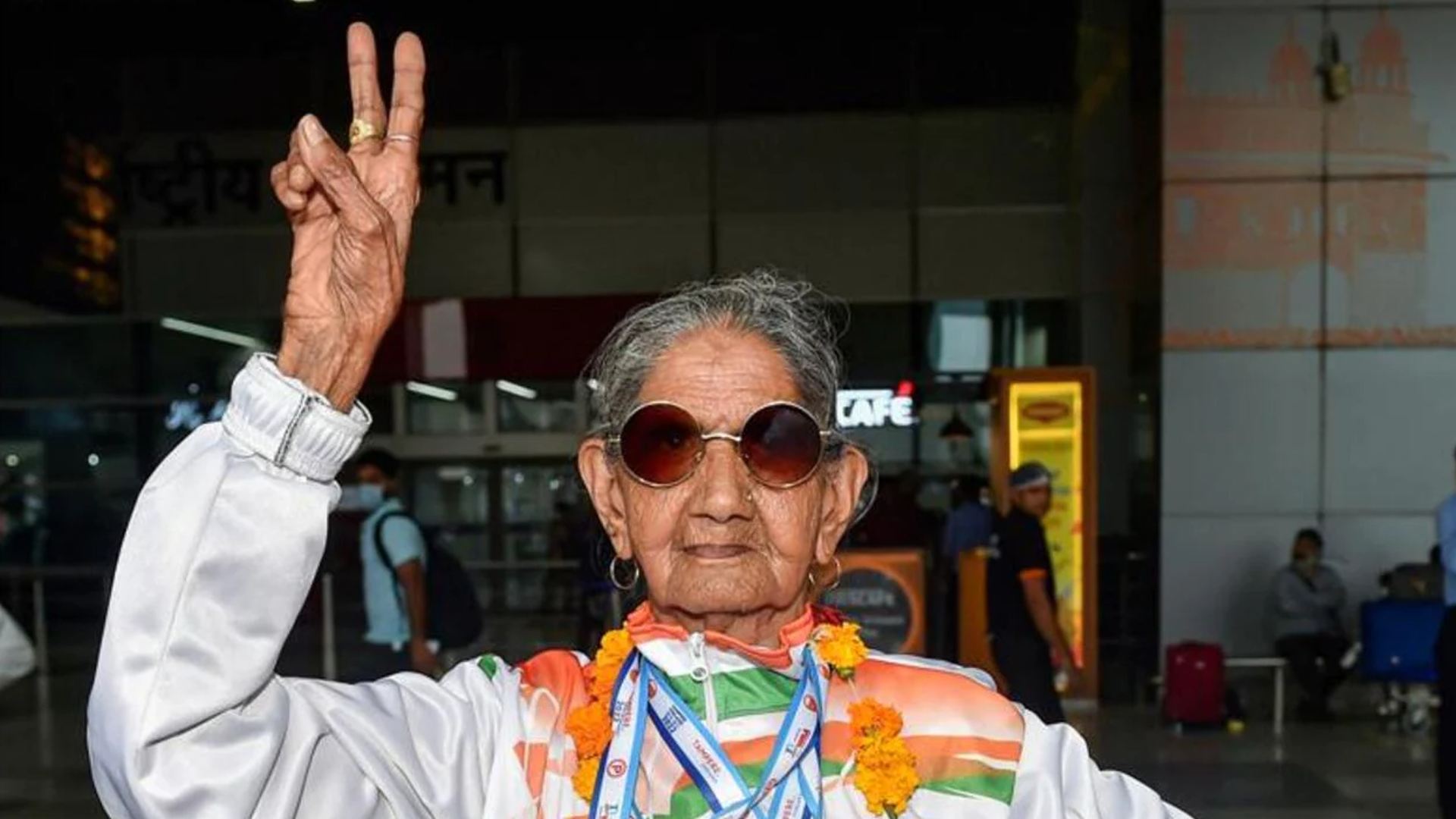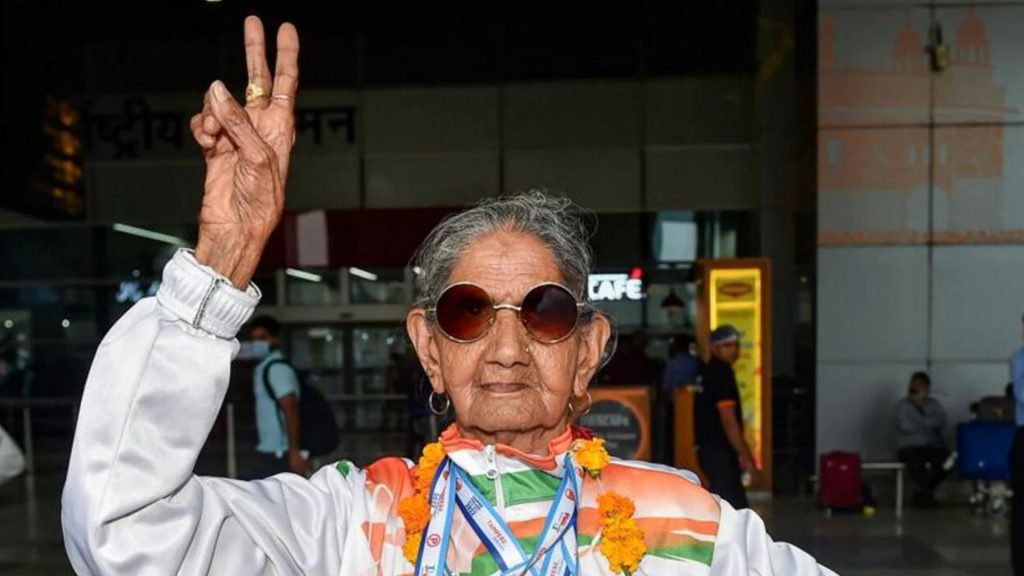 Bhagwani Devi Dagar, a resident of Delhi, gained attention in July 2022 for her success at the World Masters Athletics Championships, an event for athletes over 35 that was held in Tampere, Finland, this year. At the age of 94, the athlete won three medals at the championship – a gold medal in the 100-meter race in 24.74 seconds, a bronze medal in the discus throw competition, and another bronze in the shot put event.
Bhagwani Devi qualified to represent India by earning three gold medals at the National Masters Athletics Championships, which was held in Chennai in April-May 2022. She had previously won three gold medals at the Delhi State Athletic Championships in the 100-meter sprint, javelin throw, and shot put. She has experienced a variety of difficulties and setbacks in her personal life. She raised her children and took care of her family on her own after losing her husband at the age of 29. Nothing could stop her from ruling the globe, despite the fact that she battled illness and had a bypass surgery.
Indian Women's Cricket Team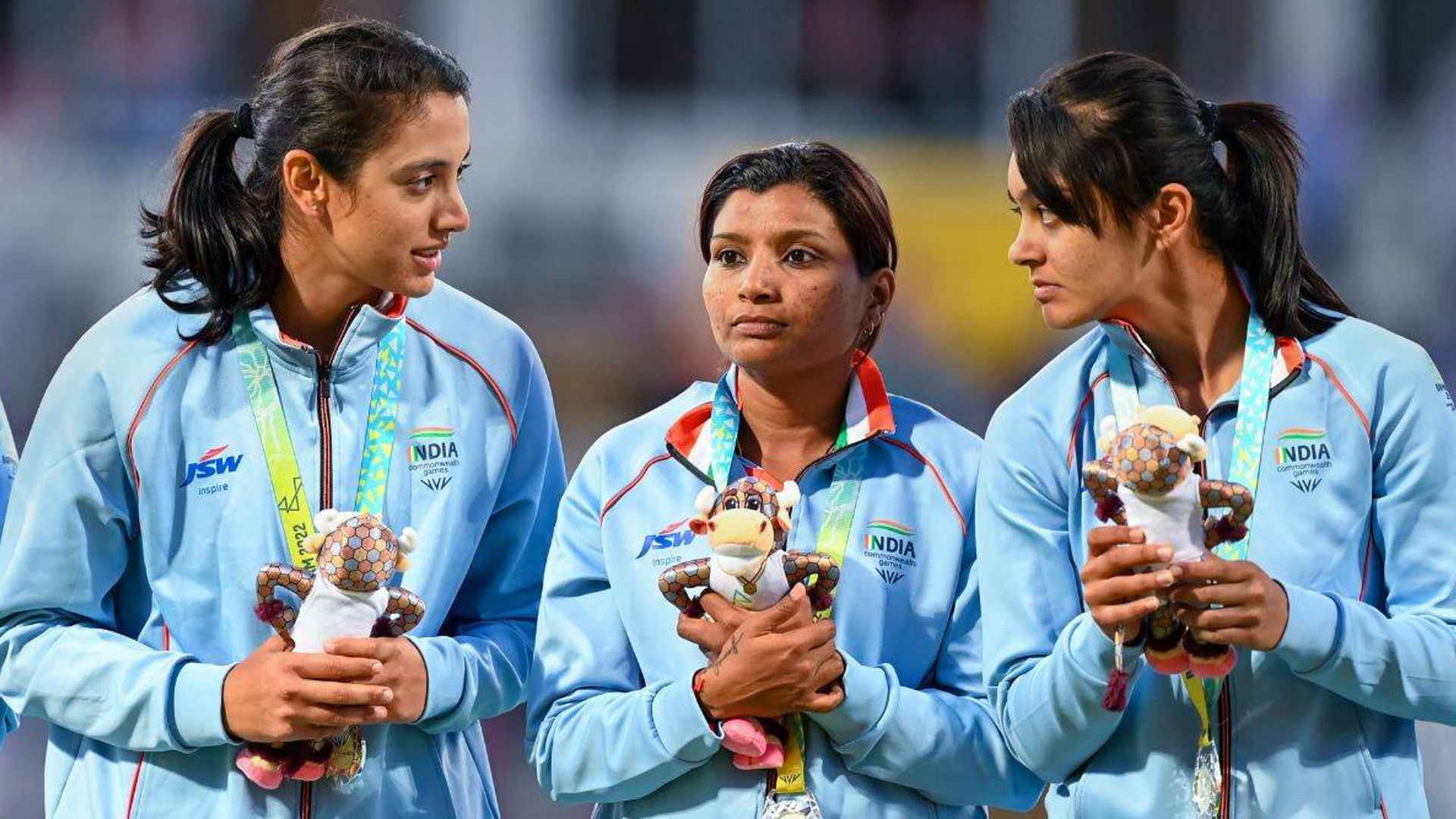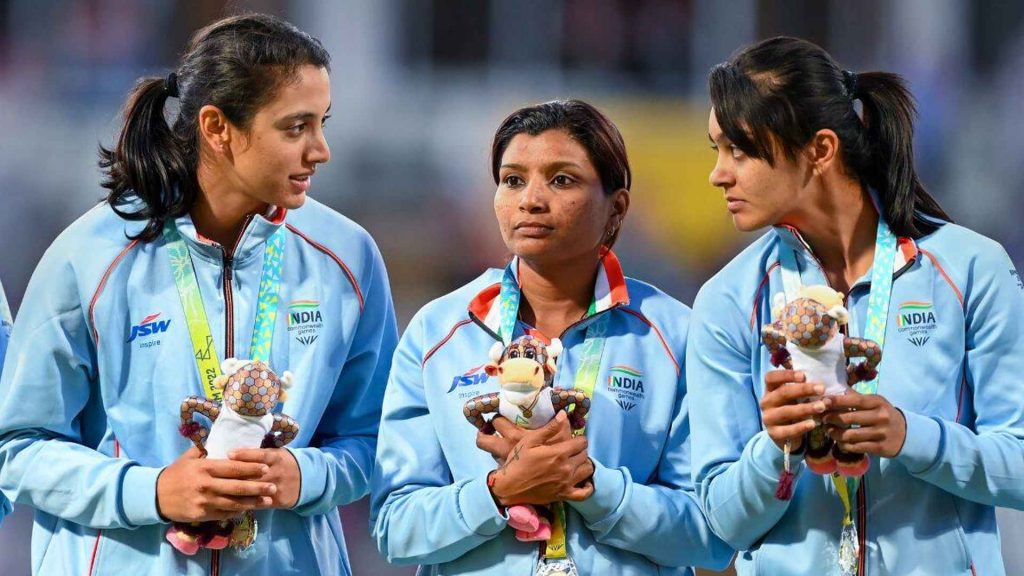 The Indian women's team claimed silver at the 2018 Commonwealth Games, earning India its first-ever cricket medal in a multisport competition. Captain Harmanpreet Kaur commanded the squad from the beginning, and her winning percentage as a captain this year surpassed that of MS Dhoni and Virat Kohli. Women's T20 made its début at the 2022 Commonwealth Games, with India winning its first match against Pakistan. They overcame some of the toughest competitors on their route to the finals in order to compete for the gold medal. India defeated England by four runs in a nail-biting contest with an outstanding effort.
Read more: Harmanpreet Kaur eagerly waiting for WIPL
Indian Women's Wrestling Team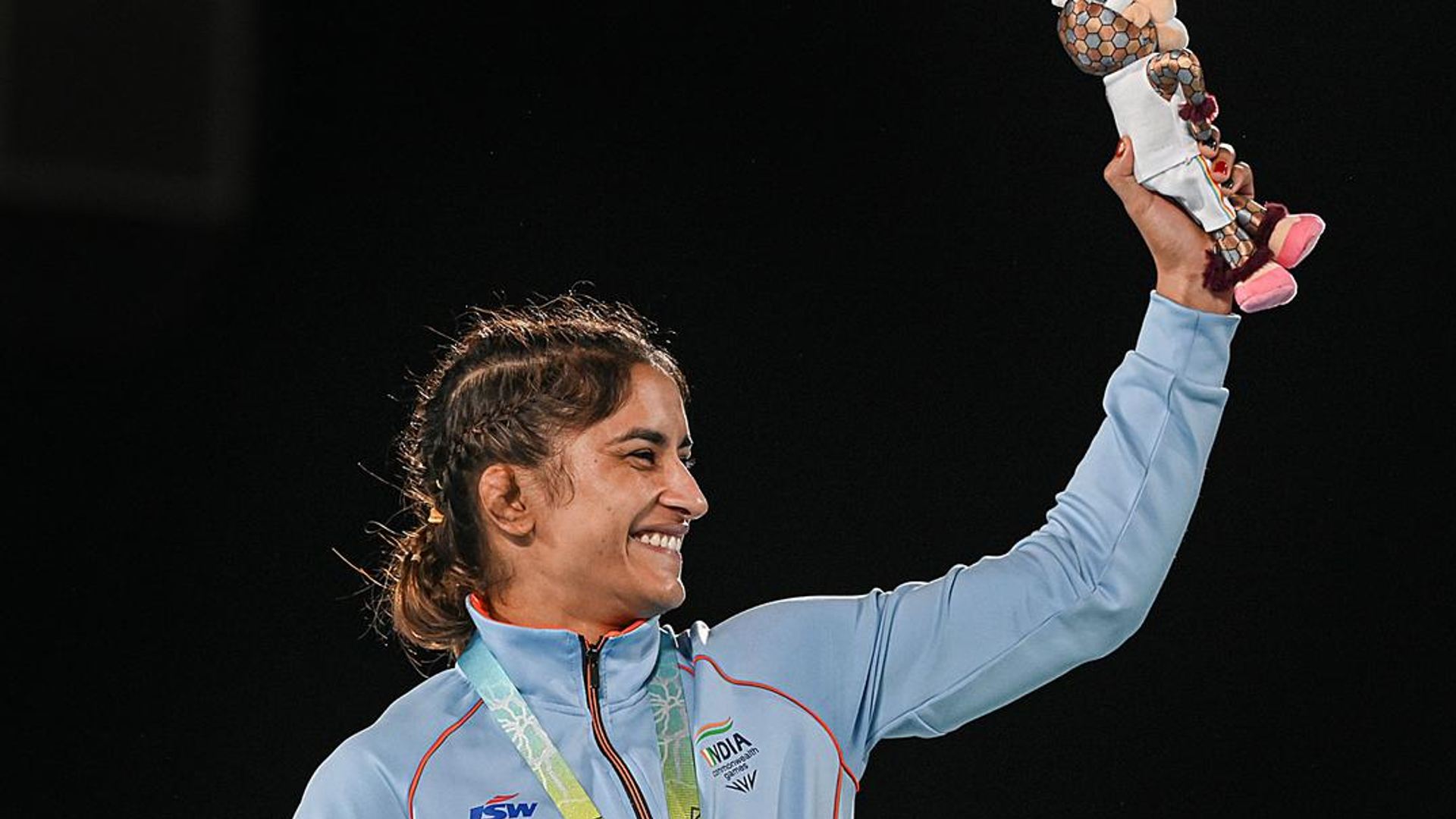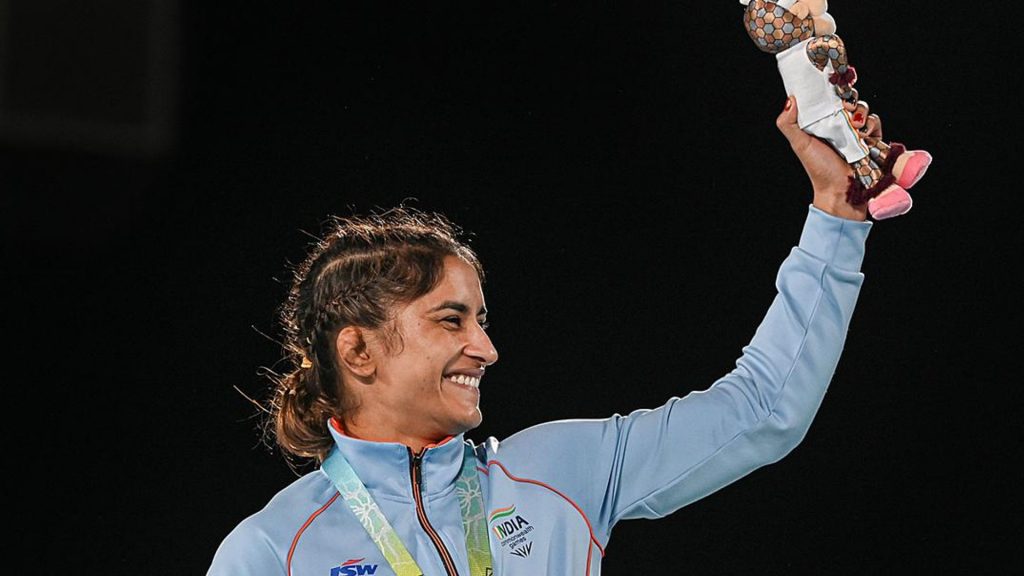 The women's wrestling team maintained its supremacy in the sport by winning every match at the Commonwealth Games 2022 (CWG). Vinesh Phogat, Divya Kakran, Sakshi Malik, Pooja Gehlot, and Pooja Sihag earned two gold medals, one silver medal, and three bronze medals. Vinesh Phogat and Sakshi Malik overcome psychological obstacles to win medals at the CWG 2022.
Sakshi was thrilled to earn her first gold medal after overcoming a lackluster performance and battling poor self-confidence over a previous couple of years. She had previously won silver and bronze at the games. Vinesh, meanwhile, also experienced a loss of confidence following the Tokyo Olympics 2020, but came back strongly at the Commonwealth Games 2022.
Another wrestler who stood out this year was Antim Panghal. Antim, a 17-year-old wrestler from Haryana, defeated Kazakhstan's Atlyn Shagayeva 8-0 to win the title of Under-20 world champion. This was India's first-ever gold medal in the U-20 event.
Read more: Meet Antim Panghal: The trailblazer from World U20 Wrestling Championships
Indian Women's Judo Team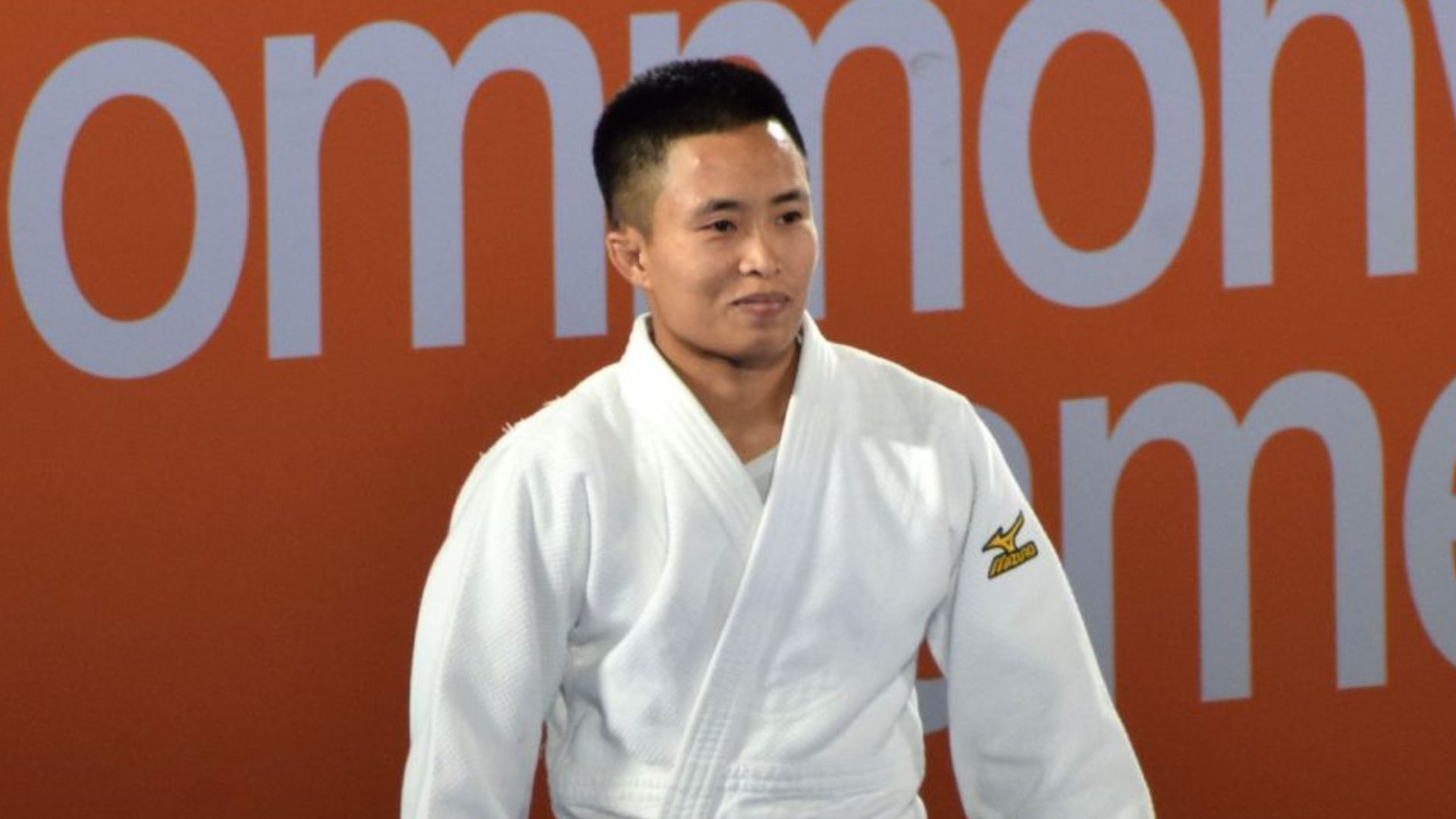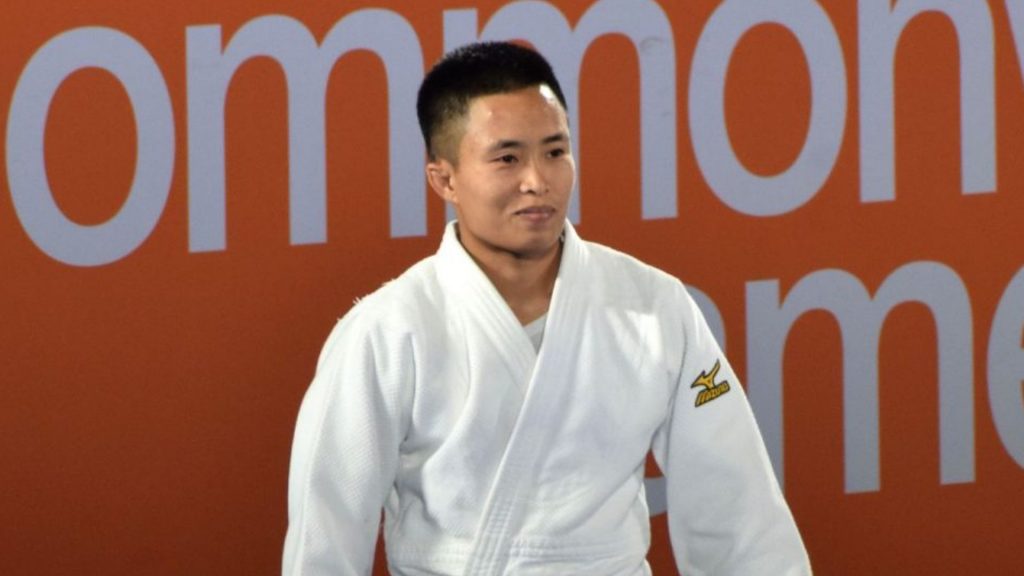 Among the judokas who stood out in the Commonwealth Games 2022 and made the list are Shushila Devi and Tulika Maan. At the multi-sport tournament, both of them brought home medals for India. Tulika Maan took silver in the 78kg weight class after losing to Sarah Adlington of Scotland. Despite falling to South African Michaela Whitebooi in the gold medal match, Shushila Devi Likmabam clinched the silver medal in the women's 48 kg division. She previously won a silver medal at the CWG 2014 in Glasgow in the women's 48 kg weight division, making this her second medal in the competition. She had also qualified for the Tokyo Olympics 2020 as the lone judoka representative of the country.
Indian Women's Weightlifting Team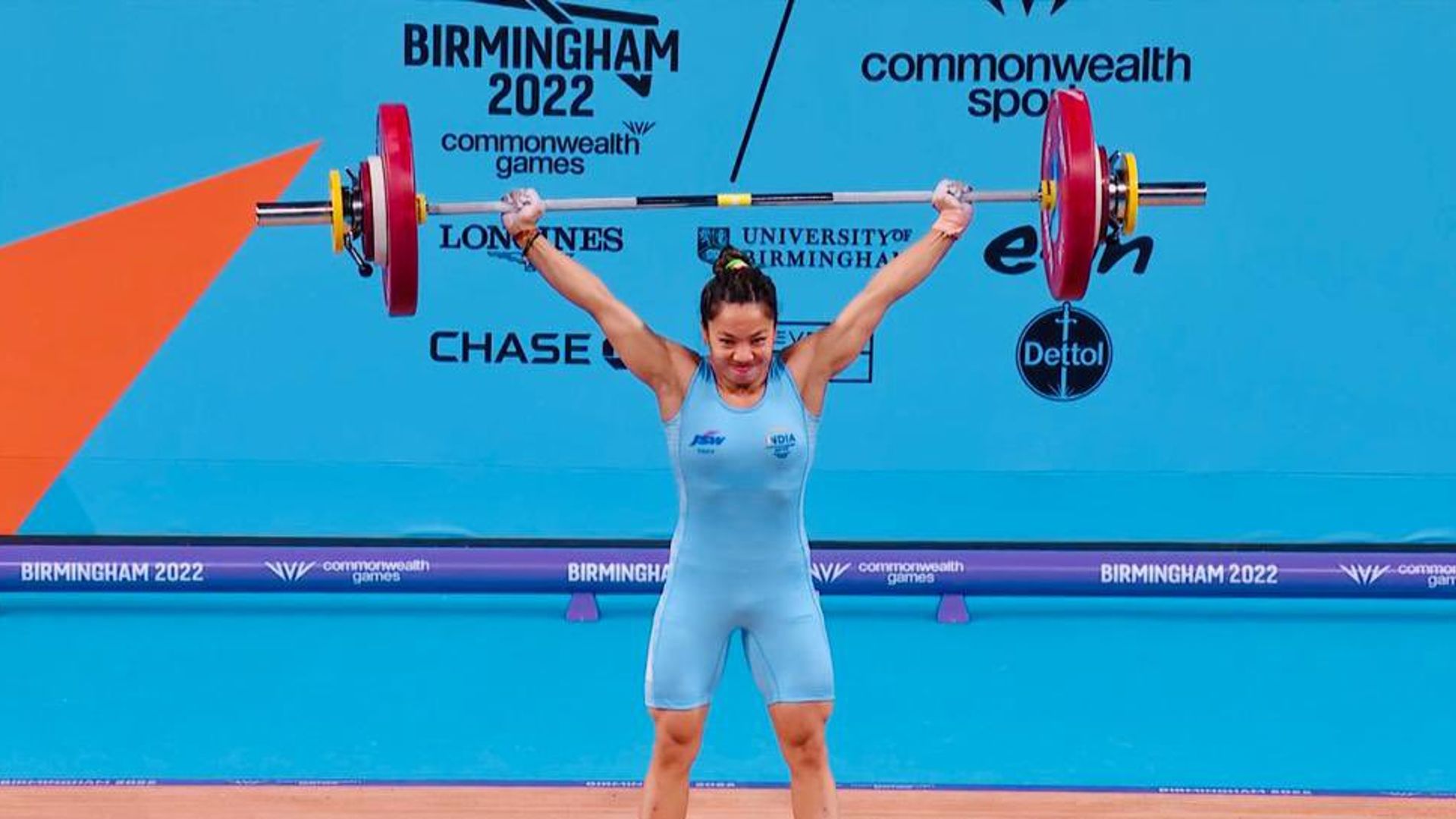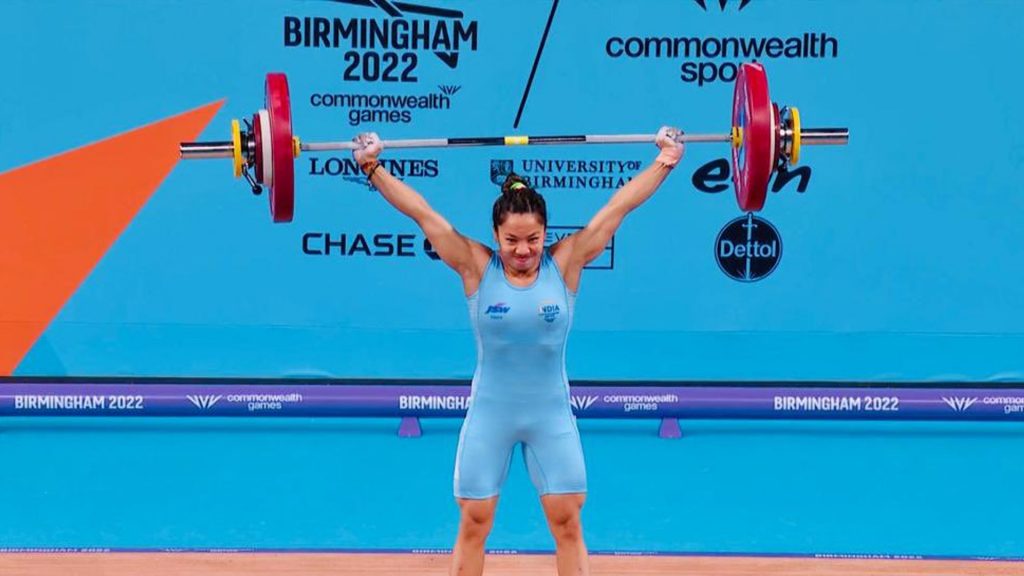 Tokyo Olympics Silver medalist Mirabai Chanu shared a spot in the "Fab 40" list of weightlifters with Harjinder Kaur and Bindyarani Devi. Mirabai won the gold medal in the 49 kg category, lifting a total of 201 kg in snatch, clean and jerk. She previously won the gold at the CWG in the 2018 Gold Coast, making this her second gold medal at the CWG and third medal in the history of the multi-sport event. Bindyarani Devi grabbed the silver medal with a total lift of 202 kg in the women's 55kg, while Harjinder won the bronze in the 69 kg weight category.