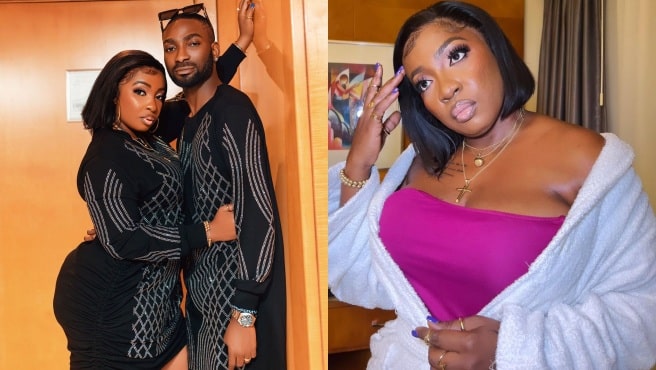 Nollywood thespian, Anita Joseph shares some tips for a successful marriage with her fans via her official social media page.
The actress, famous for flaunting her husband has revealed that there are a number of things that make her marriage to her husband, Micheal Olagunju last.
She highlighted that he does not take a decision with her and vice versa. Anita also stated that spiritual connection between partners is of utmost importance.
She wrote;
"He was my Boyfriend before he became my Husband 👌
My husband never makes any Decision without Asking me ist 🖤🖤
He needs my Opinion in everything "
And trust me it works perfectly "
…I do same I can't do a thing without telling my hubby 🤙
…
These are one of the lil secrets to a successful marriage "
Spritual connection between you and your patner is very Important "
….
For my sisters praying for a husband "
Have you prepared yourselves ?
Yours will be easy in JESUS Name Amen ❤️
Shallom Shallom Shallom "
See post below;