Senator Ike Ekweremadu and his wife appeared in court on Tuesday, 31st January, 2023 in London ahead of their trial for organ harvesting.
According to AFP, the duo appeared without their daughter who is currently in the hospital receiving treatment.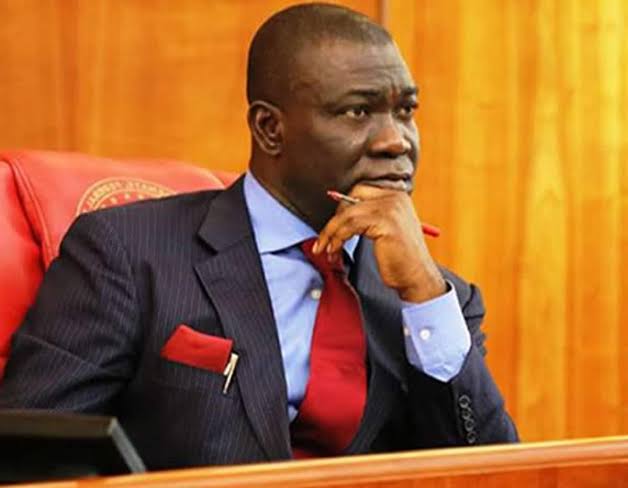 The senator, together with his wife Beatrice, daughter Sonia, and a doctor were accused of bringing a 21-year-old boy from Nigeria to have his kidney removed so it could be given to Sonia, his daughter.
However, in absence of his daughter, a defence team submitted a psychological report, claiming she is not fit to stand trial.
The court adjourned soon after convening in order for prosecutors to read the report.
The 21-year-old accuser is said to have alerted authorities after refusing to consent to the medical procedure, following preliminary tests at a north London hospital causing the arrest of the Ekweremadus in June, 2022 at London's Heathrow airport after flying into the UK.
One Obinna Obeta, a 50-year-old doctor from south London, was also arrested later.
The offence is alleged to have taken place between August 2021 and May 2022. Supporters and protesters gathered around the London court ahead of the hearing.