Share and Follow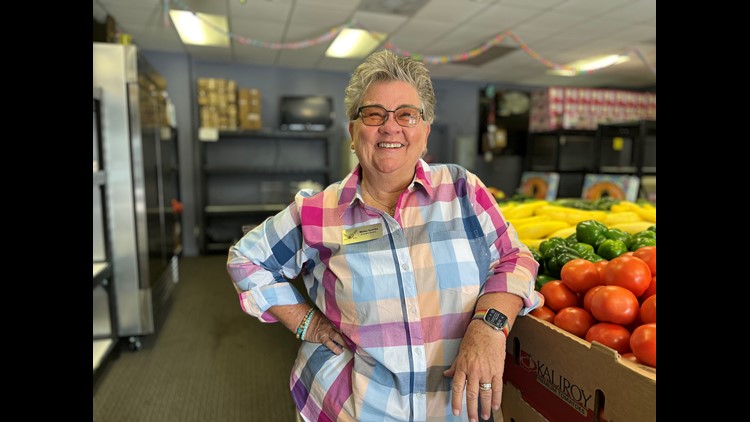 Malea Guiriba is not only making a difference in St. John's County, she's making a difference throughout Northeast Florida. Pie in the Sky has been around since 2009
ST. JOHNS COUNTY, Fla — Our 12 Who Care honorees are out in the community making a difference each and every day.
RELATED: 12 Who Care: Nassau County Navy veteran dedicated to serving others, especially local youth
Malea Guiriba is not only making a difference in St. John's County, she's making a difference throughout Northeast Florida. Pie in the Sky started in 2009 and has been around since then.
It's a nonprofit, giving back to area senior citizens.
"Pie in the Sky was founded in 2009 as a way to fill in the cracks in the small town of Hastings," said Guiriba.
After starting in Hastings, Malea grew her operation each week. It's been over 14 years with lots of hard work.
"I get people who call me all the time and they just call to say 'God bless you,' and 'I wouldn't eat if you didn't bring me food,'" said Guiriba.
Malea and her team bag up fresh produce to give away to senior citizens now based in St. Augustine.
She says she wanted to give back after noticing her mom and dad used their life's savings once they became sick.
"These folks are one catastrophic illness, one catastrophic home repair and one recession away from not being afraid to die, but being afraid to live," said Guiriba.
Malea doesn't work alone, but her team acknowledges the force she is.
"She is an inspiration and she gets what service means and what it means to other people," said Phyllis Wood, Pie in the Sky board member.
If you'd like to help, go to
"Twenty dollars, a couple of tomatoes, come volunteer, everybody can do something to fight this problem of senior hunger," said Guiriba.
Share and Follow