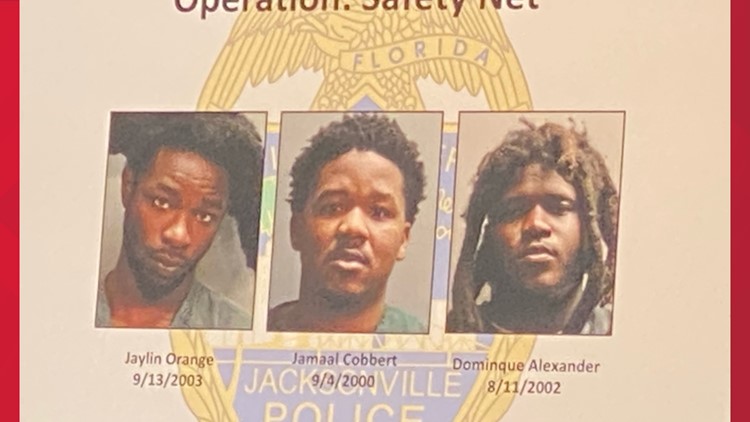 Three adults and one juvenile were arrested after police were alerted to someone with a gun on the property of Westside High School.
JACKSONVILLE, Fla. — The Jacksonville Sheriff's Office arrested three adults and one juvenile they say could be linked to several crimes, Sheriff T.K. Waters announced today.
The three adults arrested were identified as Jaelyn Orange, Jamal Culbert and Dominique Alexander. The fourth person arrested will not be identified due to their age.
Waters said in late February, detectives responded to Westside High School after they were alerted to a person on the school property with a handgun.
He said these individuals fled from police, but they were quickly found at a residence and arrested for "various felony and misdemeanor charges." They found multiple firearms.
Bullet casings found at the residence matched those found at the scene of a May 2022 homicide, Waters said. Other casings matched scenes of two different shootings into a dwelling.
Some of the guns had also been illegally augmented to be fully automatic. These charges could be prosecuted by federal authorities.