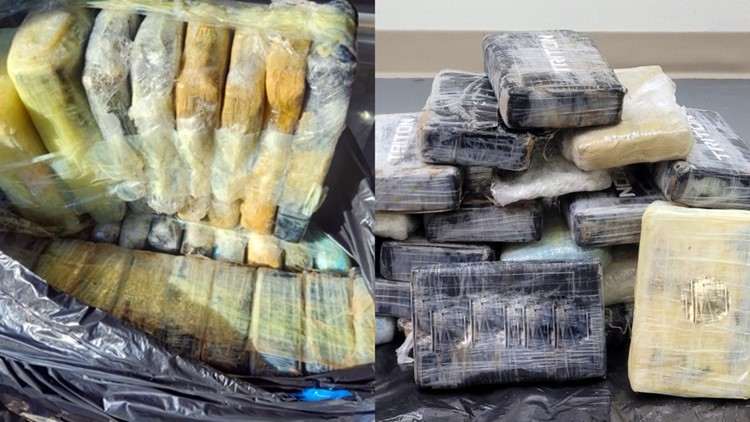 MONROE COUNTY, Fla. — Nearly $2 million worth of packaged cocaine was found Monday in the Lower Keys and turned over to the authorities, according to the Monroe County Sheriff's Office.
The drugs were found in two separate incidents between 3:30 p.m. and 6 p.m. on Big Pine Key.
The first set of drugs found included three bundles — each containing 10 separate packages of cocaine — with a total weight of nearly 75 pounds.
This was found by a resident near the water on Long Beach Road. 
The second set of drugs found was 25 bundles with a total weight of approximately 70 pounds. They were found just offshore of Big Pine Key by a good Samaritan.