Share and Follow
Katmai National Park has some of the largest brown bears in the world. Here are the 12 hibernation-ready bears competing for the title.
WASHINGTON — Fat Bear Week is officially here.
The Katmai National Park & Preserve in Alaska revealed the twelve burly bruins in this year's competition on Tuesday. The contenders, a mix of previous contestants and newcomers, have spent the summer on Brooks River fattening up to survive winter hibernation. 
Fat Bear Week is a yearly tradition from the Katmai, in which hundreds of thousands of online fans vote for their favorite bulked-up bears.  According to the National Park Service, the competition highlights the accomplishments of these bears and shines a spotlight on the healthy ecosystem in which they can thrive. 
Last year, more than one million votes were cast from all over the world. 
Days before Fat Bear Week was set to begin, the competition faced the threat of a federal government shutdown. A shutdown would have postponed the event as the park rangers who run the contest would have been furloughed.
Fat Bear Week 2023 bracket: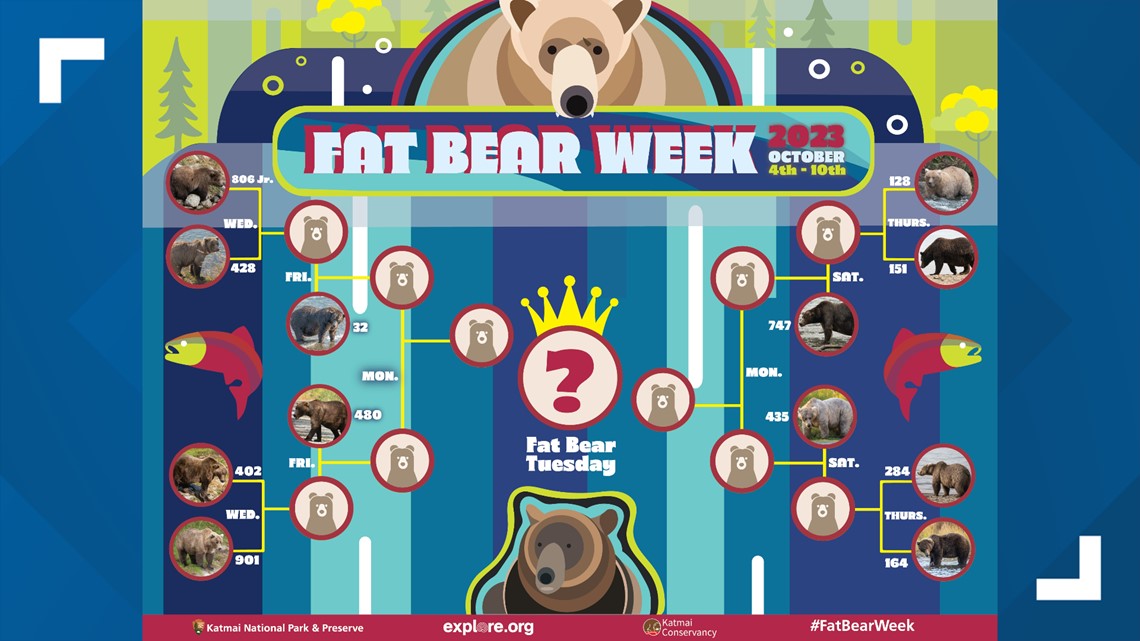 Meet the chubby contenders:
Katmai National Park has some of the largest brown bears in the world. Here are the 12 burly bruins competing for the title.
You can visit the "Meet The Bears" page for detailed online bios on each contestant.  Fat bear fans can even download a bracket or watch the park's live cameras. 
806 Spring Cub:
806 Spring Cub is the youngest bear to enter this year's competition. He is a first-year male cub and has long, shabby brown fur and a short muzzle.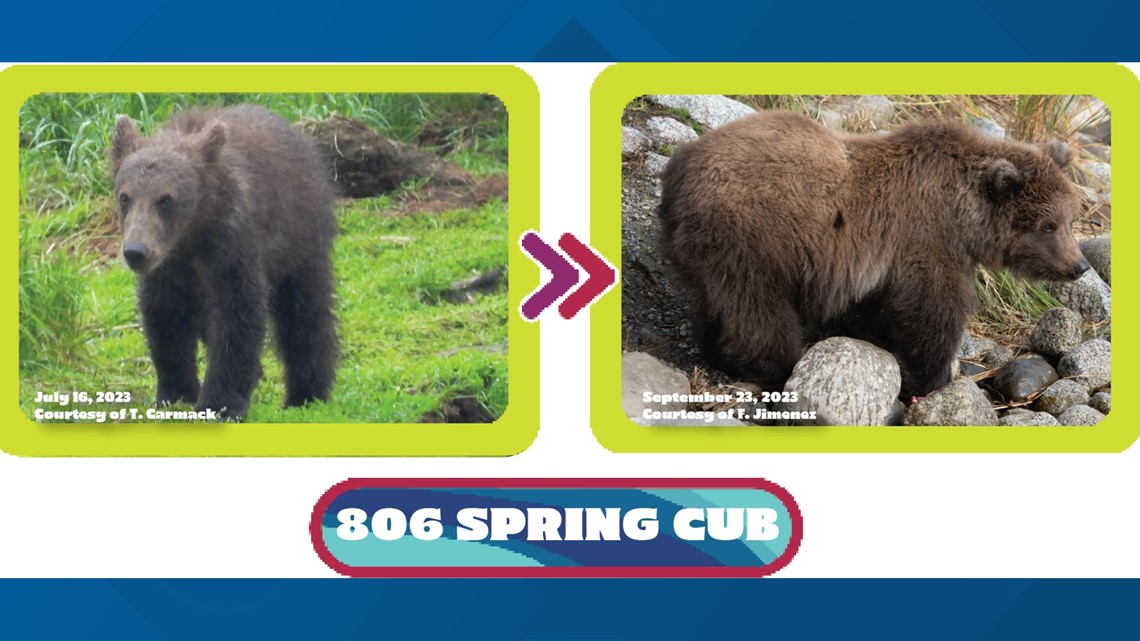 164 Bucky
164 Bucky is a medium-sized adult bear. His fur changes colors depending on the season, often sporting a light brown fur in the beginning of the summer and a dark brown coat near the end. He has an apparent indentation on the base of his upper muzzle. 
He is best known for finding himself a unique fishing spot at the base of Brooks Falls, according to the Meet the Bears page.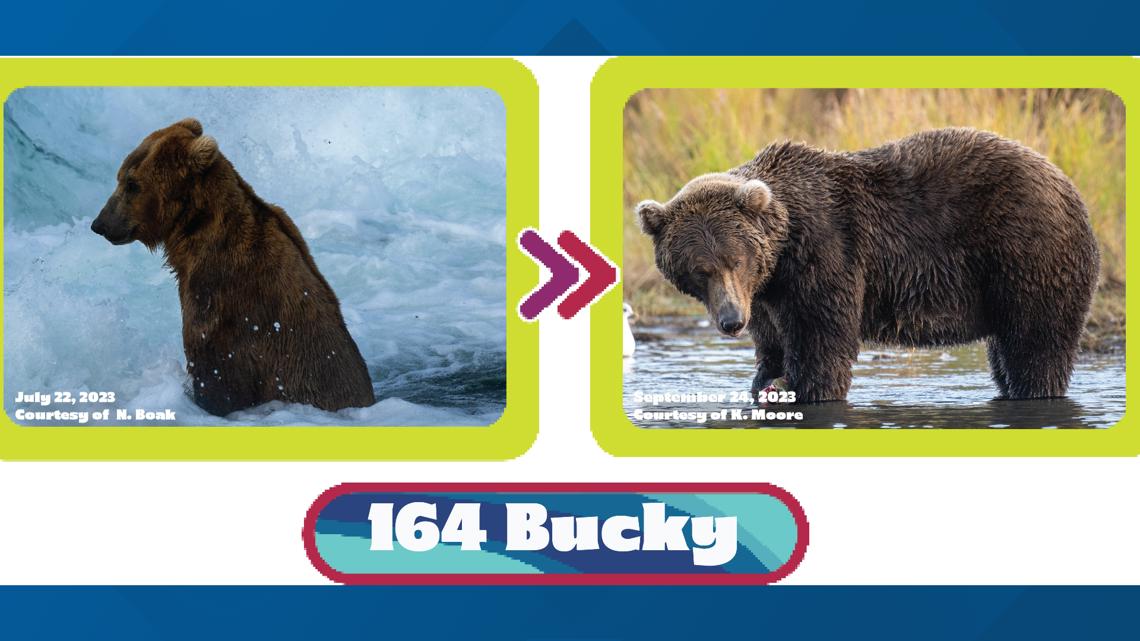 284 Electra
Bear 284 is a medium-sized adult female bear. She has perky ears, a long neck and a prominent hump on her shoulder. She's part of a long line of bears who have used Brooks Rivers to fatten up before hibernation.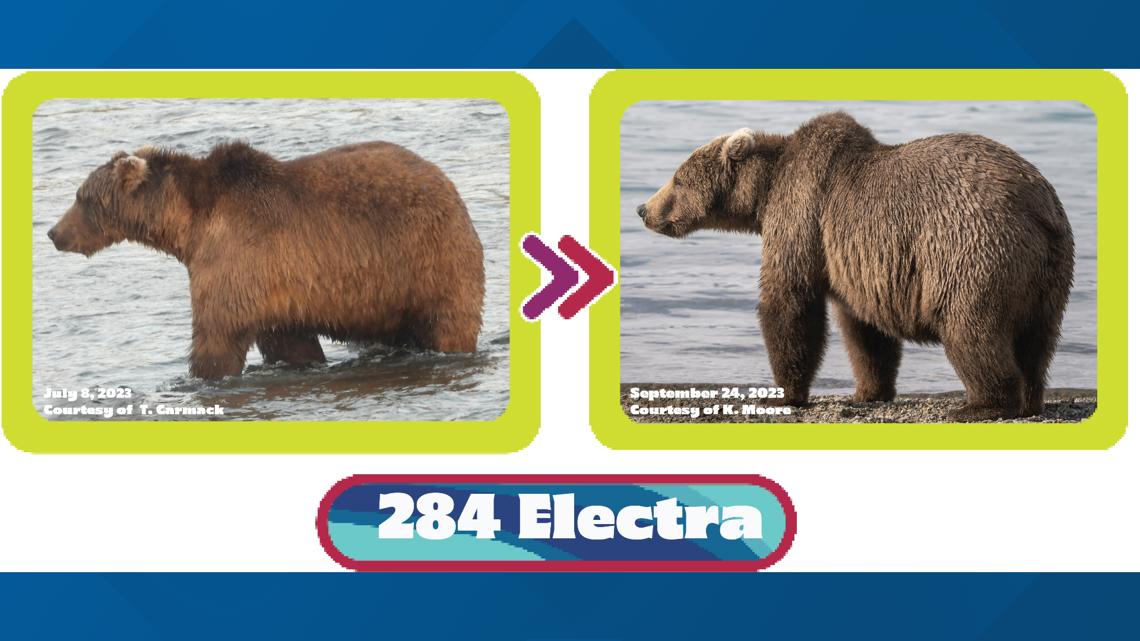 435 Holly
Holly is a large adult female with blond ears and pale, tan-colored claws. Her appearance somewhat resembles the shape and color of a lightly toasted marshmallow.
She was the 2019 Fat Bear Week champion.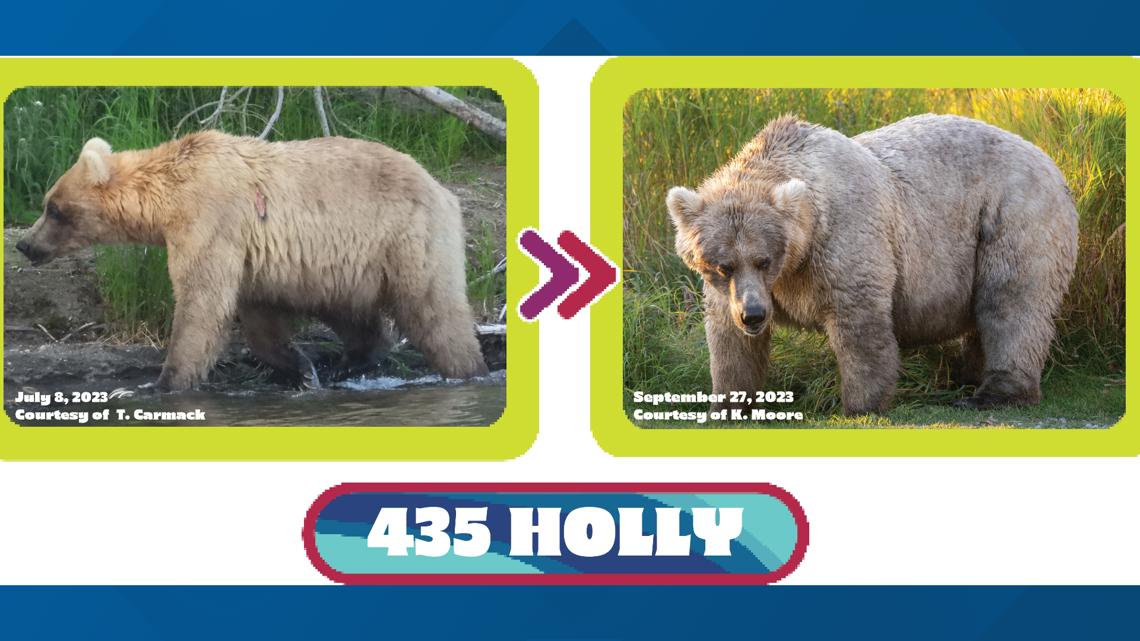 747
The returning champ 747 is a large adult male with a blocky muzzle and floppy ears. 747, who shares an identification number with the Boeing jet airplane, is a giant among other bears. He's been as large as about 1,400 pounds and has secured the title in 2020 and 2022.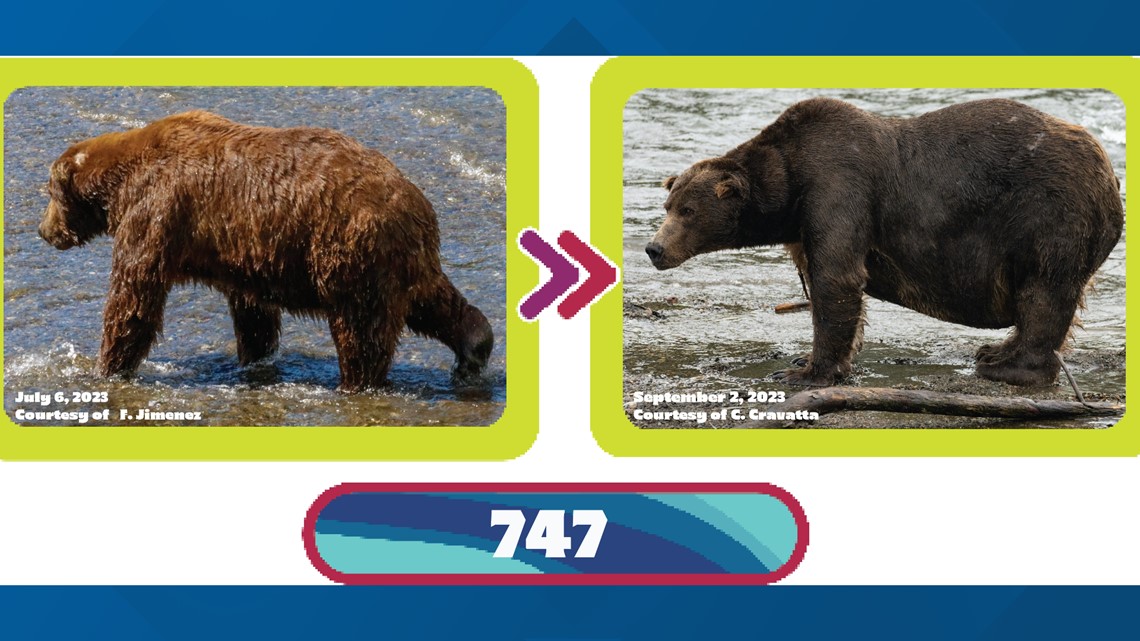 428
Read Related Also: Airlines push for FAA system upgrade after major outage
428 is a 3.5 year-old bear with blond ears and grizzled, light brown fur. Bear 428 is the offspring of 128 Grazer, a perennial presence at Brooks River.
As an independent bear in 2023, she navigated the river without mother's guidance for the first time.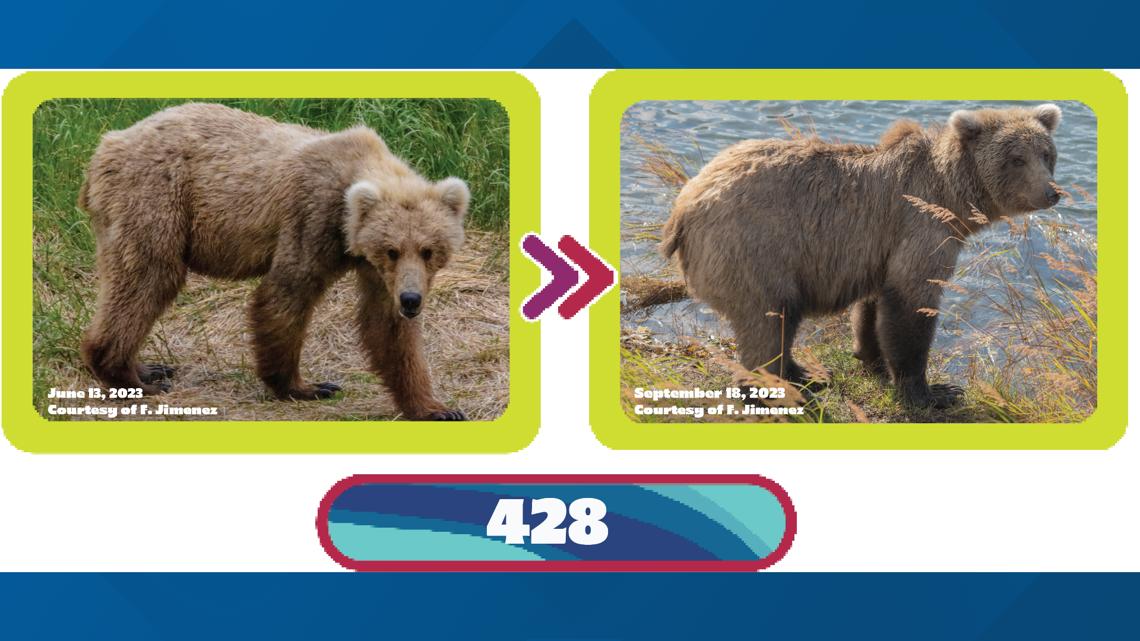 480 Otis
Otis is a medium-large adult male with a blocky muzzle and a floppy right ear. He has light brown fur in early summer. By autumn, his coat becomes grizzled brown and he sports a patch of blonder fur on his left shoulder.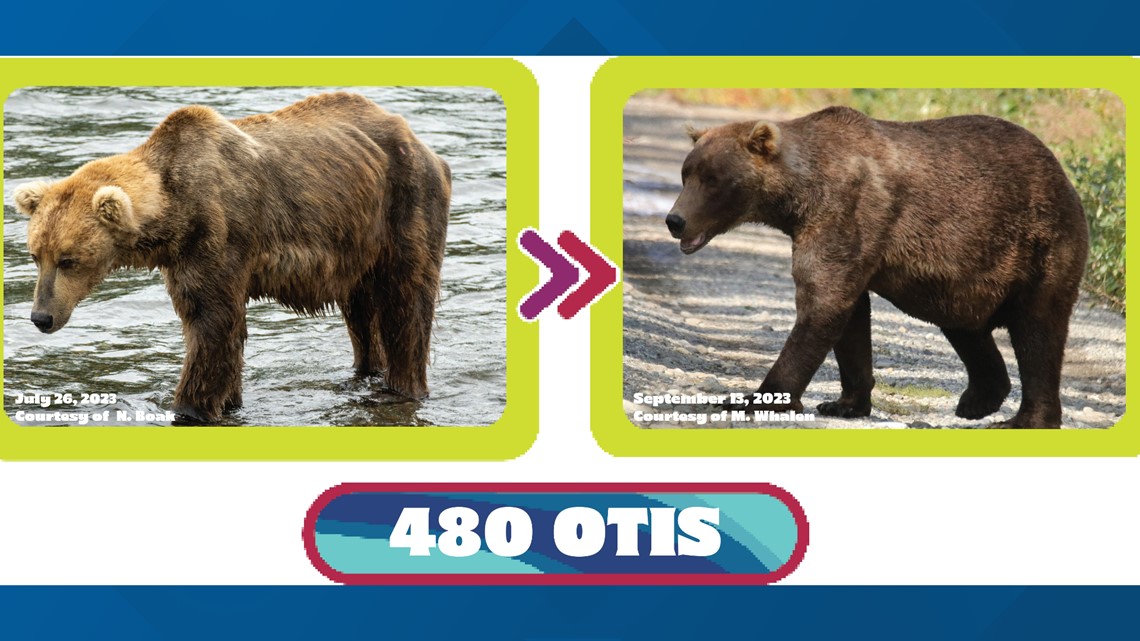 151 Walker
Walker is a large adult male bear with a long muzzle and widely spaced, upright ears. He was first identified in 2009 and is a frequent user of Brooks Falls. He often has easy access to fishing spots due to his size and disposition.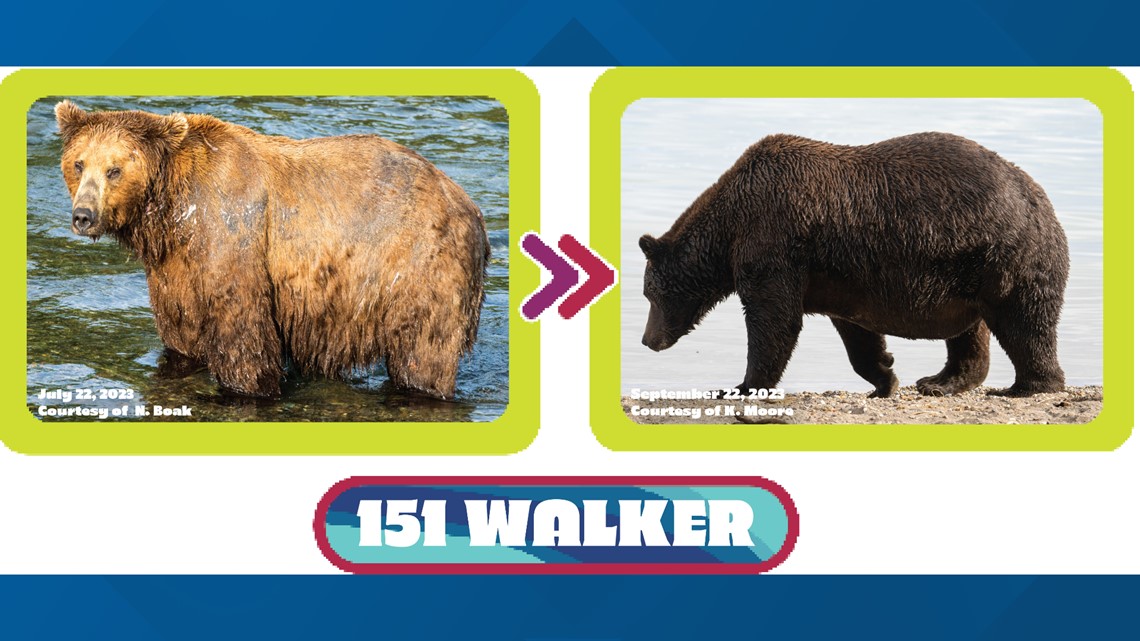 901
901 is a medium-sized adult female with blond-rimmed, triangular ears. She sports a golden coat in early summer and a grizzled-brown near the end of summer. She was first identified in 2018.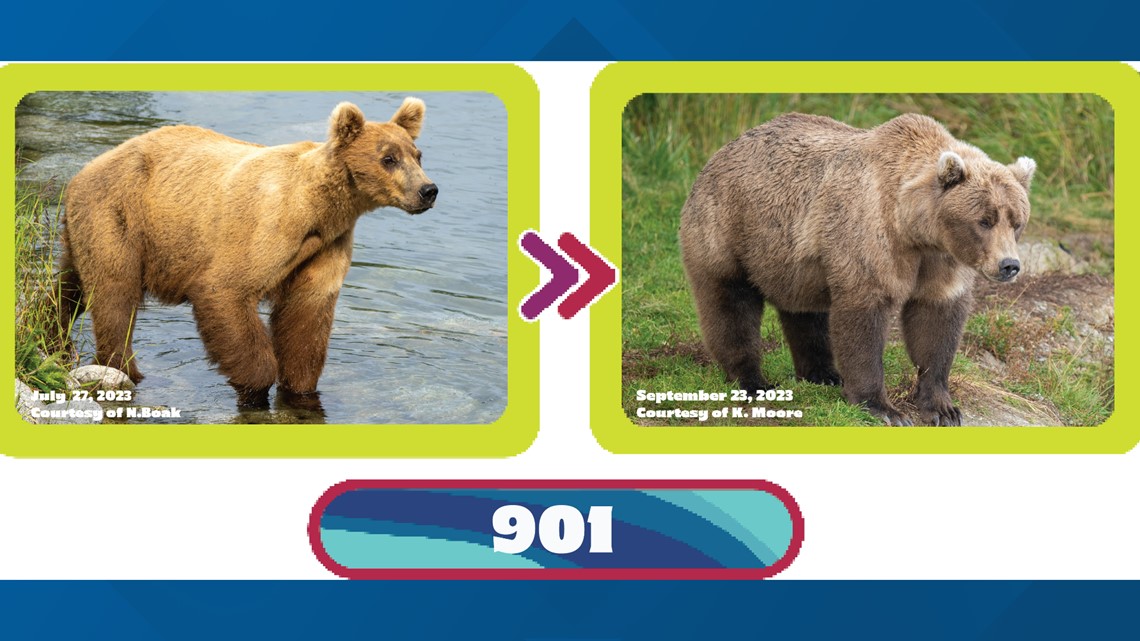 128 Grazer
Grazer is a large adult female with a long straight muzzle and conspicuously blond ears. During late summer and fall, she has grizzled, light brown fur and is often one of the fattest bears to utilize Brooks River. Grazer is a particularly defensive mother bear who has successfully raised two litters of cubs.
In summer 2023, many other bears remembered her reputation and Grazer maintained a high level of dominance even though she was single.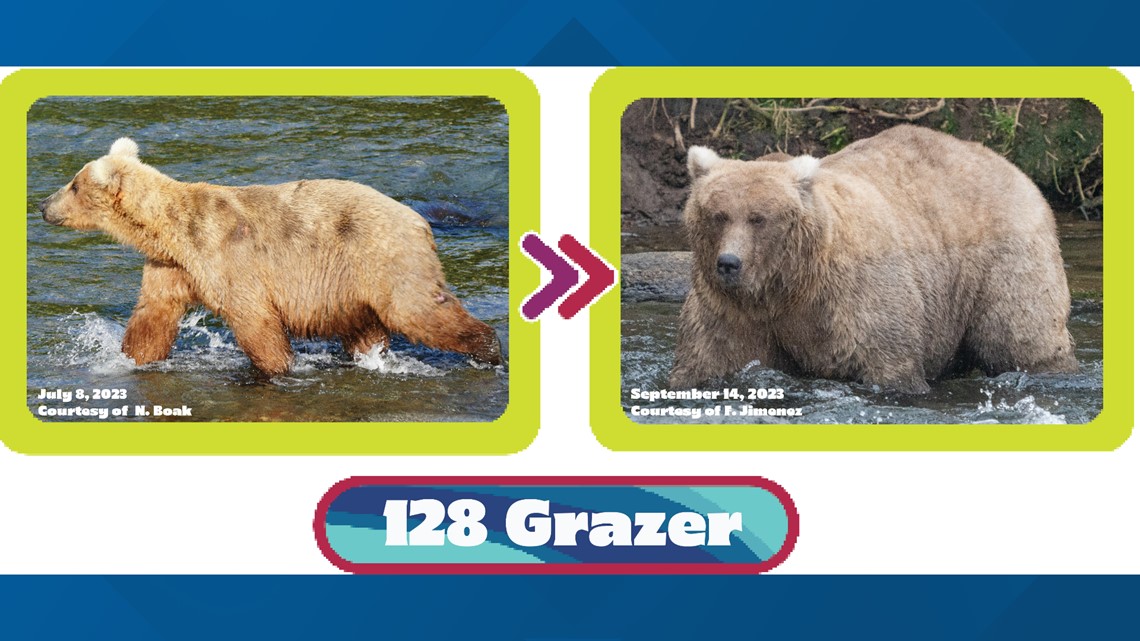 402 
Bear 402 is a large adult female with medium brown fur and crescent-shaped ears. She is the mother of at least eight litters, more than any other bear currently at Brooks River.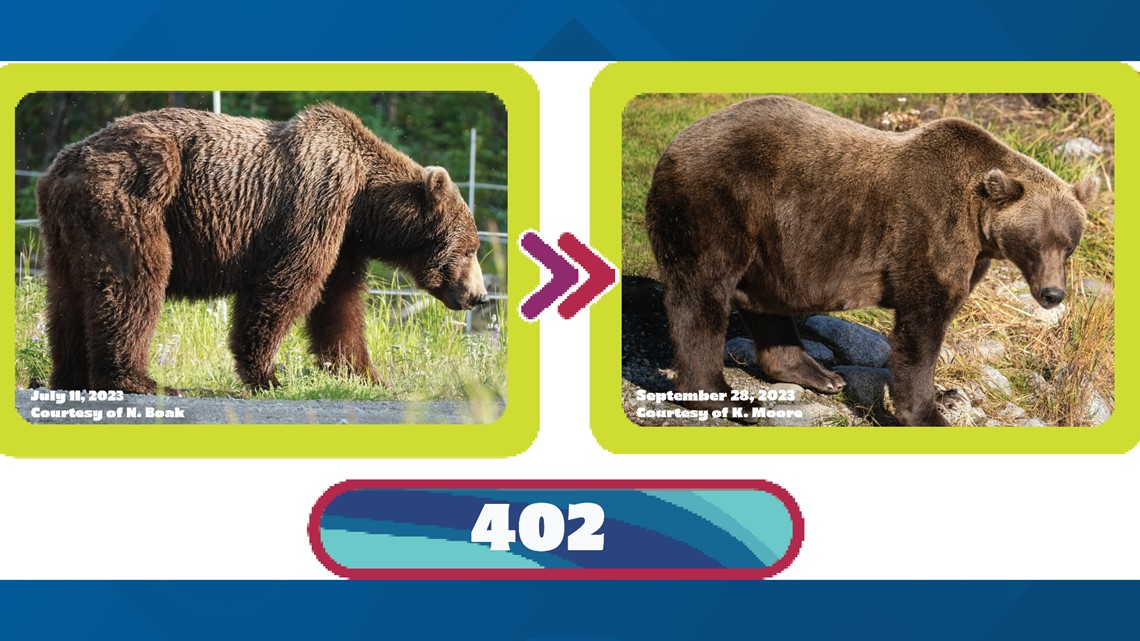 32 Chunk: 
Chunk is a large adult male with narrowly-set eyes, a prominent brow ridge, and a distinctive scar across his muzzle. Even at his leanest, Chunk carries substantial fat reserves, especially on his hind quarters.
Due to his size and strength, Chunk has gained the confidence and ability to take advantage of opportunities not available to most other bears. His low hanging belly and ample hindquarters bear the fruit of his summer success.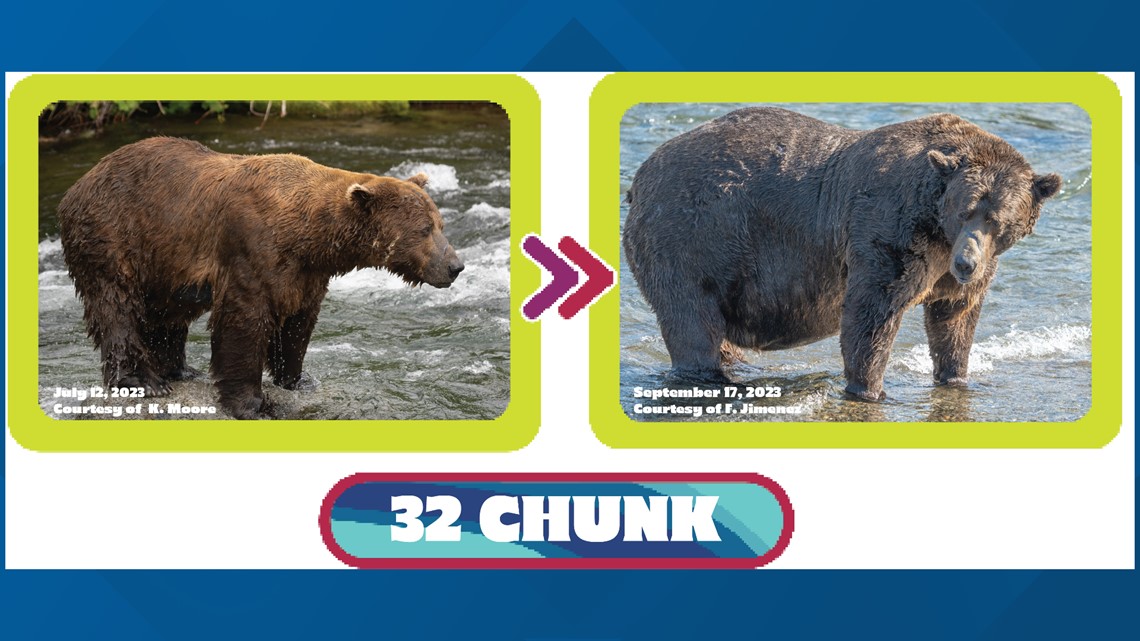 When is Fat Bear Week? When does voting begin?
Voting in this year's competition takes place from Oct. 4 – 10.
Last year, Bear 747 flew past his competition early on and was crowned the fattest of them all for the second time. The chubby champ nearly suffered a shocking loss early on in the 2022 tournament after a voting scandal emerged. 
During one of 747's early matchups, organizers got suspicious when one chunky contender, 435 or "Holly," rebounded from being thousands of votes behind in just hours. They determined the voting polls had been stuffed with spam votes. 
The park assured voters that it had reviewed previous matchups and found no fraud. Explore.org also added a captcha to the poll — something the organization said seemed to work to combat fake votes. 
Share and Follow