Share and Follow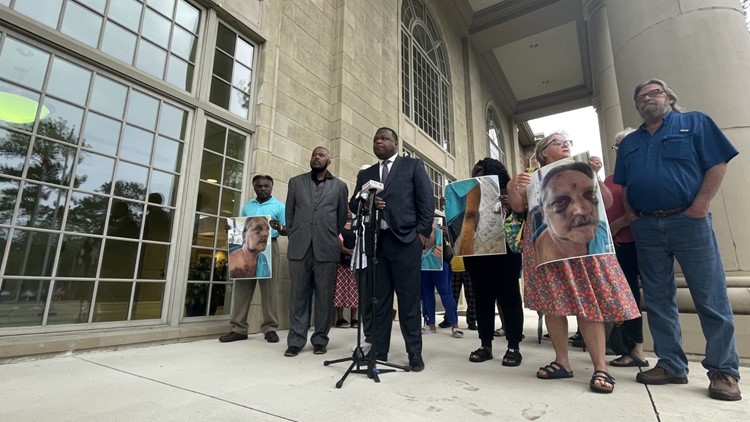 JACKSONVILLE, Fla. — Civil rights attorney Harry Daniels held a press conference on Wednesday morning to address multiple incidents of violence at the Camden County Detention Center. On the heels of Jarett Hobbs', who was beaten by detention officers at the same facility, the conference was held to shed light on several similar altercations. 
Zyaire Ratliff, 23, told his story at the press conference. He was reportedly beaten by Camden County deputy Jacoby Anderson. 
Brian Flancher also shared his experience at the detention facility. Flancher said he was beaten by guards over washing his hair, before he was restrained and left bleeding. He said he did not receive any medical attention for his injuries. He was on blood thinners at the time of the attack. 
Photos of Adam Drummond were also shown during the press conference. He also reportedly had an altercation while in the Camden County Detention facility. 
When asked if he had a message for the Camden Sheriff's Office, Daniels said "uphold your oath." 
Share and Follow