Share and Follow
A former New Mexico sheriff's deputy has been charged with handcuffing a woman and sexually assaulting her in his patrol vehicle, federal prosecutors said Thursday.
Michael Andrew Martinez, a former Doña Ana County sheriff's deputy, is charged with deprivation of rights under color of law and obstruction of justice, the U.S. Attorney's Office for New Mexico said in a statement.
The assault on April 30 was captured on a video recording device inside his police vehicle, which Martinez later tried unsuccessfully to destroy, according to an FBI affidavit filed with a criminal complaint.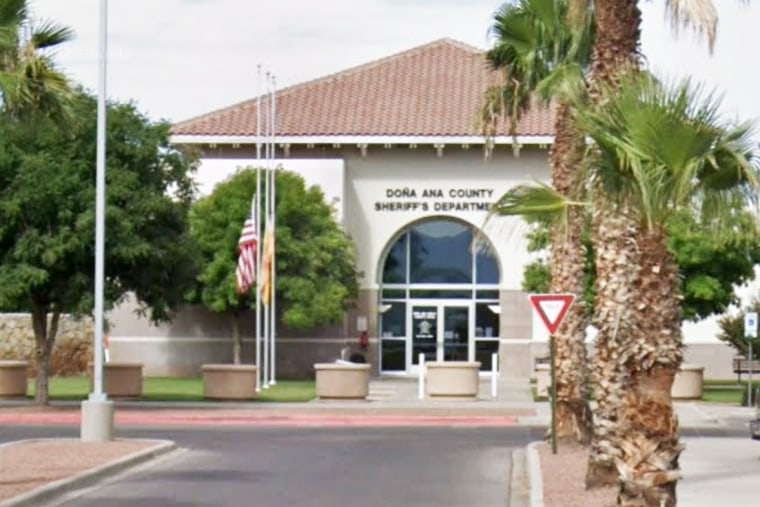 Martinez, 33, had claimed on May 2 that someone broke into his patrol vehicle and damaged the WatchGuard DVR system, according to the complaint — but the video remained and was found by Motorola and then investigators.
The video allegedly shows Martinez groping a woman who is handcuffed in the caged area in the vehicle, the FBI agent wrote in the affidavit.
Martinez had filed a report saying he responded to a traffic crash in Las Cruces which a vehicle struck a tree on April 30 and detained the registered owner, according to the document.
A spokesperson for the Doña Ana County Sheriff's Office declined to comment Thursday afternoon, but Sheriff Kim Stewart is scheduled to hold a news conference Friday morning.
It was not clear when Martinez left the department or how, but federal prosecutors described him as a former deputy.
A federal public defender listed as representing Martinez did not immediately respond to a request for comment late Thursday afternoon.
Online court records do not indicate a plea. A preliminary hearing is scheduled for Tuesday.
Martinez used to work at New Mexico State Police and the Hatch Police Department, the U.S. Attorney's Office said, and anyone else who may have been victimized is being asked to call the FBI.
New Mexico State Police did not immediately respond to a request for comment about his past employment details, and a message was left with the village of Hatch after business hours.
Share and Follow