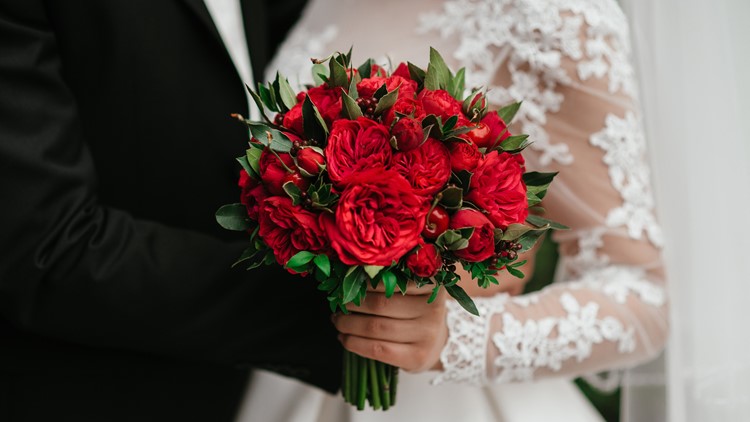 ST. JOHNS COUNTY, Fla. — Looking to tie the knot this Valentine's Day?
The St. Johns County Clerk of the Circuit Court and Comptroller's Office will be hosting the first Valentine's Day group wedding in partnership with the Seventh Judicial Circuit. 
The ceremony will take place on Feb. 14, 2023, at 1 p.m. in the Courtroom Annex, Richard O. Watson Judicial Center, 4010 Lewis Speedway, St. Augustine, Florida. 
To tie the knot on Valentine's Day, couples can register for the event online by visiting https://stjohnsclerk.com/wedding/ or call 904-819-3604 no later than Feb. 12. 
The ceremony is limited to the first 50 couples. For a $30 fee, couples will receive a digital photograph and video of the event. Couples are still required to pay for a marriage license. 
Due to Florida's mandatory three-day waiting period for marriage licenses, couples must obtain their license by Feb. 10.