Share and Follow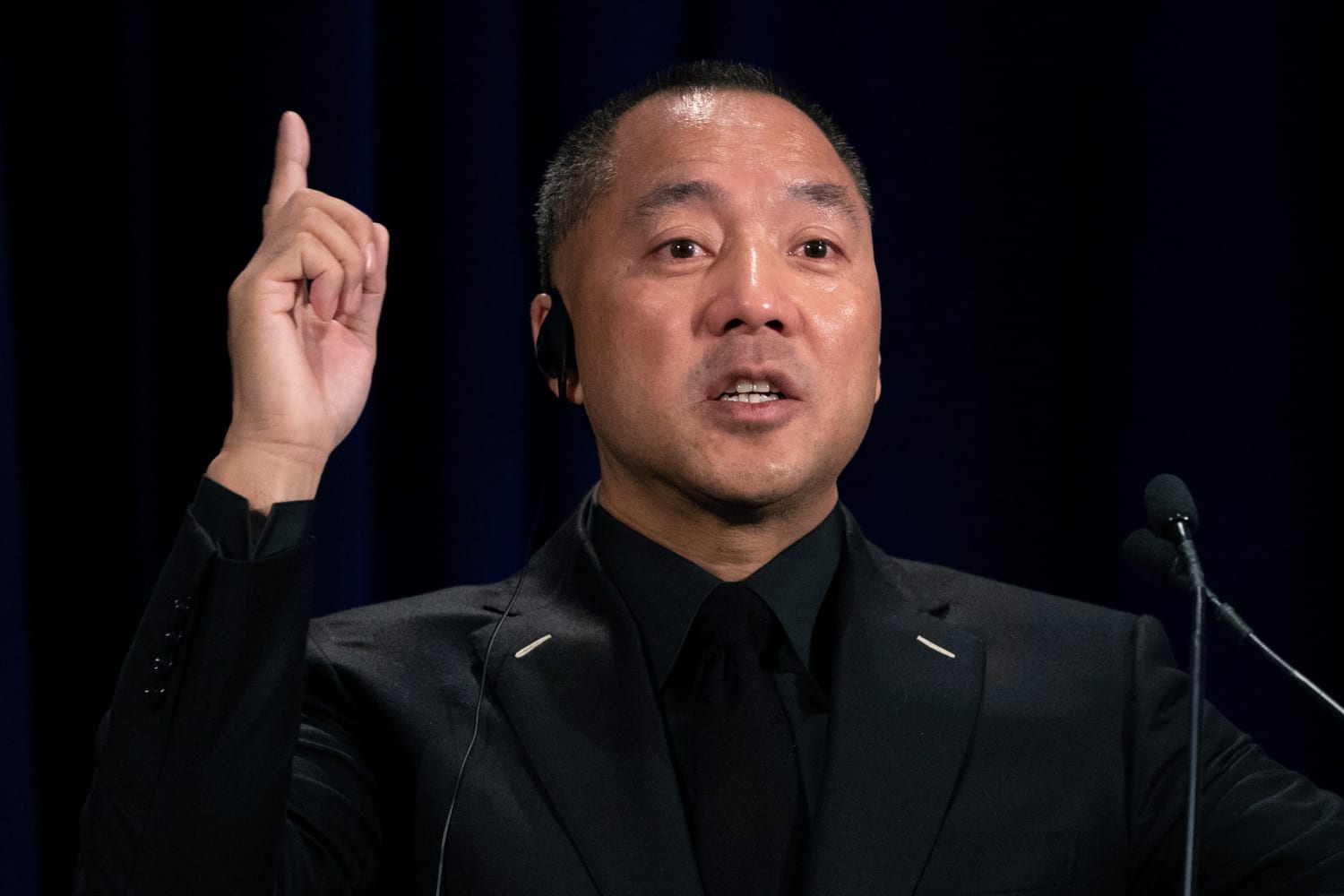 The exiled Chinese billionaire Guo Wengui who was charged by U.S. prosecutors in a $1 billion fraud conspiracy will go to trial in April 2024. 
U.S. District Judge Analisa Torres set the trial date for the criminal case during a hearing in downtown Manhattan on Tuesday. The judge also granted Guo's request for access to a government-provided computer to review evidence.
Guo was arrested and charged by federal authorities in March on allegations that he defrauded thousands of online followers out of over $1 billion. Guo promised his followers "outsized financial returns," but instead, used the money to fund his lavish lifestyle, according to prosecutors, who said the scheme took place from 2018 until March. 
Prosecutors said the U.S. government seized $634 million in alleged fraud proceeds from 21 different bank accounts. Law enforcement seized assets purchased with the profits of the alleged fraud, including a Lamborghini Aventador SVJ Roads, according to prosecutors.
Guo, 52, has lived in the United States since around 2015 and amassed a "substantial online following," prosecutors said. 
He is also a business associate of former Trump White House adviser Steve Bannon, who was arrested on his yacht in a fraud case in August 2020. Trump pardoned Bannon in 2021.
Guo, charged in court papers as Ho Wan Kwok and who also goes by Miles Guo and Miles Kwok, has pleaded not guilty to 11 counts, including wire fraud, securities fraud, bank fraud and money laundering. 
Guo's lawyer, Stephen Cook, did not immediately respond to NBC News' request for comment Wednesday.
Since his March arrest Guo has remained in jail. In hopes of obtaining bail, Cook said in a court filing that Guo would remain in the country if he was released since "the risk to his life is simply too great for him to leave."
In court documents, Cook claimed that Guo is not a flight risk because his wife of 38 years and daughter live in the U.S.  
In April, Torres rejected Guo's proposed $25 million bail package, saying he must remain in jail pending trial because he "has means and know-how to flee," court documents show. 
Even though Guo's two passports and copies of another passport were confiscated by law enforcement officials, Torres said a "clever defendant with sufficient resources could figure out a way to leave the country without travel documents."
The judge called Guo's proposed bail package "insufficient," adding he filed for bankruptcy and claimed to only have $10,000 in assets. Torres said Guo didn't identify a co-signer for his bond who had sufficient means and ties to the U.S.
Guo appealed the judge's order in May.
Share and Follow