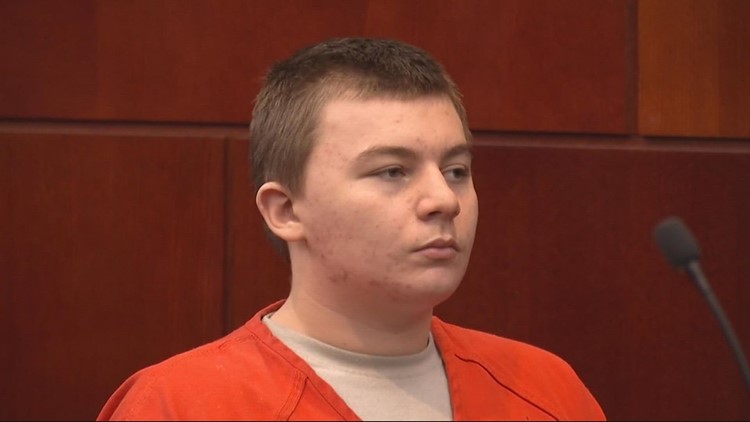 Tristyn Bailey's body was discovered on Mother's Day, May 9, 2021, after she was reported missing for hours.
JACKSONVILLE, Fla. — Newly released interviews help paint a picture of details surrounding the investigation into the murder of 13-year-old St. Johns County cheerleader Tristyn Bailey.
Tristyn's body was discovered on Mother's Day, May 9, 2021, after she was reported missing for hours. The next day, her classmate, 14-year-old Aiden Fucci was arrested and charged with her death.
One of the interviews released Thursday was conducted by the St. Johns Coutny Sheriff's Office with Fucci's alleged girlfriend, who First Coast News is not naming due to her age.
In the audio recording, the girlfriend can be heard telling police that Aiden had anger issues and that she hated the things he did when he was angry which included becoming violent.
She advised Fucci always carried a knife with him whenever he was out of school and talked about killing people frequently, and even made previous statements about wanting to kill her.
In the audio, she explains that she had a conversation with Fucci within the last month on the roof, and he told her he was going to murder someone and that this murder was going to happen soon.
"Aiden and I had a dark sense of humor, and I never took it seriously," said the girlfriend in the interview. "He talked about wanting to kill me. Sometimes he would take his knife and pretend to stab me with it. Or sometimes he would come up behind me put it against my throat and pretend to slit my throat…but I wasn't scared or anything."
She advised Aiden claimed to hear voices in his head when he was angry, and the voices would tell him he was worthless. She stated Fucci knew something was wrong with him and wanted to reach out for help. 
The second interview is with a mutual friend of both Tristyn and Fucci, who claims that the pair left his house after hanging out there late Saturday night.
The friend says that he had some people over at his house the night that Tristyn disappeared and eventually told them to leave because he was tired.
He says that was the last time he saw Tristyn.
The friend said that Fucci made similar comments to him about being violent.
"Aiden has said, like some messed up stuff to me and….saying he was going to do things, but you don't really take any of that stuff serious as coming from a teenager," he is heard saying in the interview audio with the St. Johns County Sheriff's Office.
He continued, "He's talked about killing people, talked about fighting. People have seen him practice stabbing motions with his knife. And I mean, you don't really take any of this stuff as he's gonna stab and kill somebody because he's just, he's just a kid… and we have a little bit of dark humor, but nothing like that. Nobody ever says you're gonna hurt anybody or kill anybody."
Jury selection in Fucci's trial begins Monday, and if convicted, he could face life in prison.