Share and Follow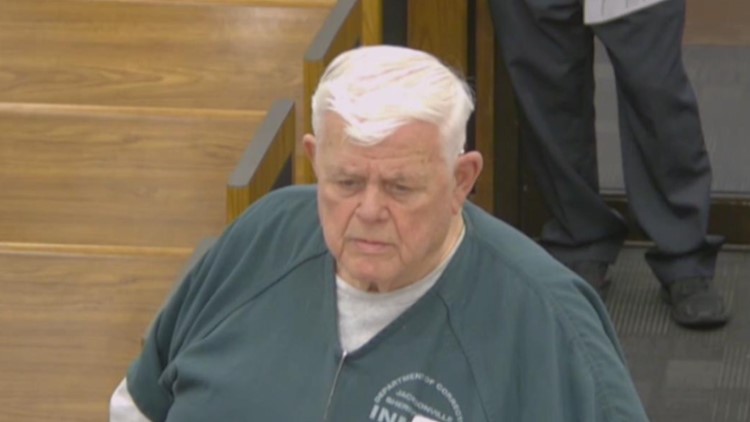 Paul Dyal has been accused of sexually abusing children, with reports dating back to 2003. One woman said he abused her 20 to 30 times as a child.
JACKSONVILLE, Fla. — The video attached to this story is from a previous, related report.
Former Jacksonville pastor Paul Dyal, who was arrested in a raid on the Jacksonville Assembly of the Body of Christ in March 2022, has now been released on bond. Dyal is one of the three pastors accused of sexually abusing children, part of a culture of abuse that one plaintiff called "cult-like." 
He is facing charges of capital sexual battery on a child. His arrest warrant said the Jacksonville Sheriff's Office had been notified of a child abused by Dyal in August 2003, but no court records related to this case exist, meaning no charges were filed.
During the years-long investigation leading up to Dyal's arrest, one woman said she had been sexually abused by him 20 to 30 times during her childhood. 
In April 2022, Dyal was denied bail after a judge said he was a flight risk and a danger to the community.
The state testified at his bond hearing that the plaintiffs is the case are "extremely scared for their safety." 
Because of this and his ties to churches around the country, the state was concerned that Dyal would attempt to leave the state and attempt to seek refuge at other churches "located in remote locations," if granted bail.  
In July 2022, his counsel argued again for him to be allowed pre-trial release. Dyal has several health problems, and his attorneys argued that being in jail was detrimental to his health.
Tuesday, Dyal's bond was set at $100,000. He has now been released. He was living at the church at the time of his arrest, but the stipulations of his release list two other addresses that Dyal must stay at.
He is not allowed to have contact with minors and he cannot leave Duval, Clay or Nassau County without court approval.
Dyal's trial date has not been set. 
Share and Follow