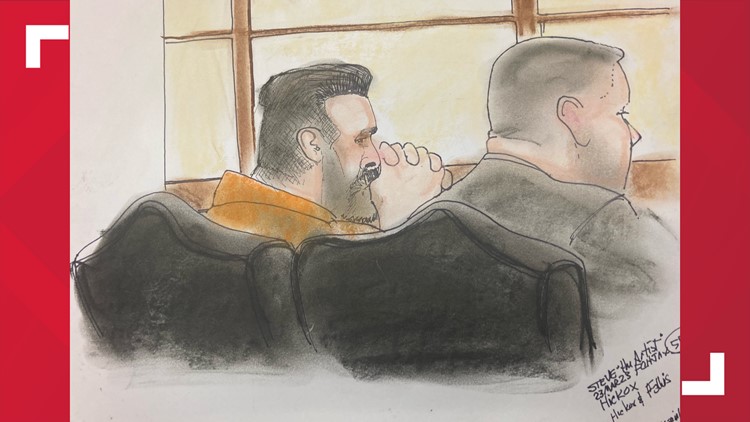 James Darryl Hickox was arrested by the FBI on drug charges the same day as a second former DEA Task Force member.
JACKSONVILLE, Fla. — *The above video was originally published March 13.
A former Nassau County Sheriff's Sergeant pleaded not guilty to drug trafficking charges in federal court Thursday.
It's not known if the arrests are connected but the two men worked together on the Task Force.
A grand jury indictment against Hickox was handed down Wednesday. It charges him with one count of possession with an intent to distribute illegal drugs including cocaine, MDMA and more than 40 grams of a substance containing fentanyl.
The indictment says the transactions began on an unknown date in Nassau and Duval counties and continued until March 10, the date of his arrest.
According to the federal prosecutor on the case, if convicted, Hickox faces a minimum mandatory of 5 years up to 40 years in prison. He would also face up to a $5 million fine and a minimum of 4 years' probation.
Hickox remains in custody. No indictment has yet been issued against Earrey, who has checked himself into drug treatment in Georgia.
Hickox's attorney George Fallis declined comment as did his family in attendance. One of them said "We love you Darrell," as he left the courtroom.