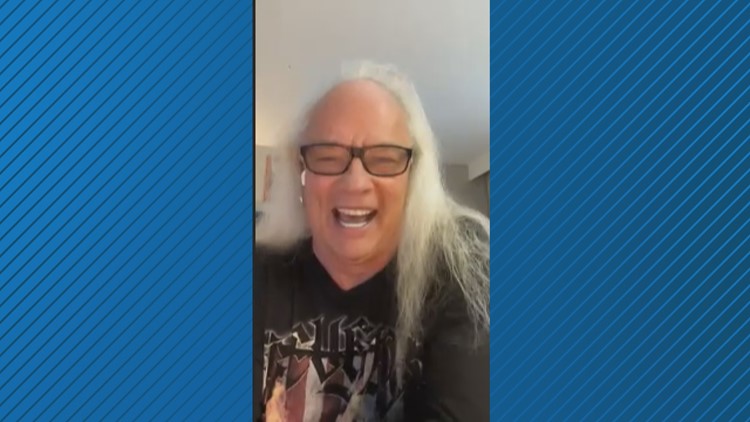 Lynyrd Skynyrd is taking part in a major benefit concert to benefit southwest Florida which was devastated by Hurricane Ian.
JACKSONVILLE, Fla. — The night before this interview, I called my parents. They're children of the 60s. They freaked when they realized I'd be talking to one of the musicians who had a crucial role in the classics that shaped their youth.
From "Free Bird" to "Sweet Home Alabama", Lynyrd Skynyrd's repertoire can entertain a crowd from all generations. 
Rickey Medlocke, lead guitarist and one of the original band members, joined me on Zoom to chat about an upcoming concert benefit.
It's called 'Boots on the Sand' and will include a lineup of stars including Gavin DeGraw, RaeLynn and John Rich to name a few. The money raised goes to Florida Disaster Fund. 
Medlocke hopes they reach $1 million to help rebuild southwest Florida. He was born and bred in Jacksonville, but he now resides in Fort Myers. 
He says when the opportunity to raise money was presented to the band, they couldn't turn it down. Not after they saw the destruction.
"Because I'm down here and I see it. I saw the devastation down there,' Medlocke says. "You know, when I got back… I think I got back – we were on the road at the time – I got back in to town about a week later. I couldn't believe it. You know, I was like wow."
That's tough for a rockstar. 
Tickets are on sale and start under $100. Medlocke believes there are only 1,000 left. 
He says all the classics will be played! He also shared some tea on the iconic jam "Free Bird". 
I asked if he gets tired of people yelling "Free Bird!" at bar bands hoping they'll dedicate about 10 minutes to one tune. He says he even yells "Free Bird!" at bar bands. 
It's a classic for a reason! 
Check out the full interview with insights into where the band started playing in Jacksonville and more below.