Share and Follow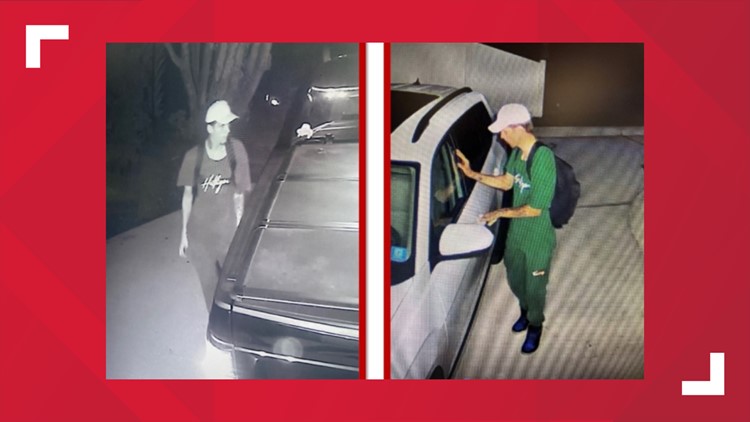 JACKSONVILLE, Fla. — The Jacksonville Sheriff's Office is asking for the community's help in learning more information, as they are investigating a vehicle burglary that occurred in a residential area on Jacksonville's westside last week.
Police say the burglary took place in the 5000 block of Ortega Forest Drive on June 4 in which various belongings are reported stolen. 
JSO has identified a white man with a tattoo on the right side of his neck as the person of interest.
If you have any information regarding the alleged suspect's identity, please contact the Jacksonville Sheriff's Office at 904-630-0500. To remain anonymous and potentially receive a reward, you can call Crime Stoppers at 1-866-845-TIPS.
Share and Follow