Share and Follow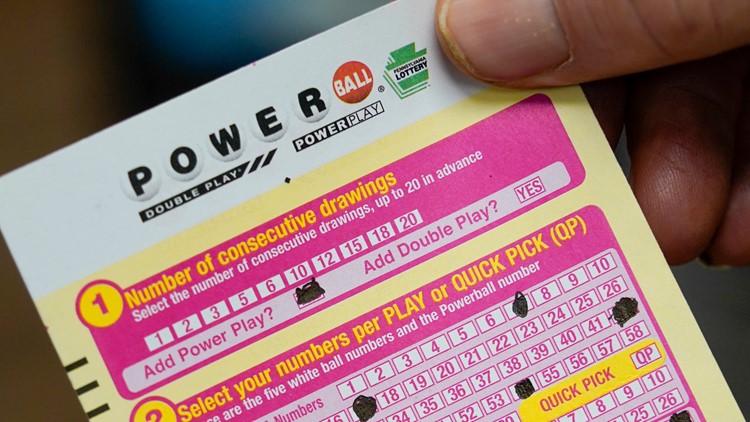 The last time someone hit the Powerball jackpot was back in July, when one very lucky lottery player won $1.08 billion.
WASHINGTON, USA — The Powerball jackpot is at a scorching $1.04 billion for Monday night's drawing. 
It's the first time in the game's history that back-to-back cycles have generated billion-dollar prizes, according to Powerball.
Monday's prize would be the ninth-largest lottery jackpot in U.S., behind earlier Powerball and Mega Millions prizes that all topped $1 billion. If won, it would be the second-largest Powerball prize this year.
The prize has grown so large because there have been more than 30 consecutive drawings without a big winner, dating to July 19. That streak without a jackpot winner is due to the game's long odds, 1 in 292.2 million, that are designed to make winning rare so grand prizes can grow large.
The $1.04 billion prize is for a sole winner who chooses an annuity, with annual payments over 30 years. Winners almost always take the cash option, which for Monday's drawing would be an estimated $478.2 million.
Federal taxes will eat into those winnings, and some states also tax big lottery prizes.
Powerball is played in 45 states, as well as Washington, D.C., Puerto Rico and the U.S. Virgin Islands.
What were the Powerball numbers for Monday, October 2, 2023?
Read Related Also: House conservatives face deeply skeptical Senate GOP on Biden impeachment
The winning numbers were 27-12-43-47-26 with Powerball 5 and Power Play 2 . 
When is the Powerball drawing?
The Powerball drawing takes place live at 10:59 p.m. Eastern every Monday, Wednesday and Saturday. Tickets, which cost $2 per play, are sold in 45 states, the District of Columbia, Puerto Rico and the U.S. Virgin Islands.
What are my chances of winning the Powerball?
The odds of winning the Powerball jackpot are one in 292.2 million.
Over the past few years, huge lottery jackpots have become more common as lottery officials have changed the rules and ticket prices to boost top prizes.
Powerball's biggest change came in 2021 when officials decided to add a Monday drawing to its weekly lineup of Wednesday and Saturday evening drawings. At the time of the announcement, Powerball proclaimed the addition of the Monday drawing would lead to "larger, faster-growing jackpots."  
What are the largest Powerball jackpots? 
$2.04 Billion – Nov. 7, 2022 – CA
$1.586 Billion – Jan. 13, 2016 – CA, FL, TN
$1.08 Billion – July 19, 2023 – CA
$1.04 Billion (est.) – Oct. 2, 2023
$768.4 Million – March 27, 2019 – WI
$758.7 Million – Aug. 23, 2017 – MA
$754.6 Million – Feb. 6, 2023 – WA
$731.1 Million – Jan. 20, 2021 – MD
$699.8 Million – Oct. 4, 2021 – CA
$687.8 Million – Oct. 27, 2018 – IA, NY
Share and Follow