Share and Follow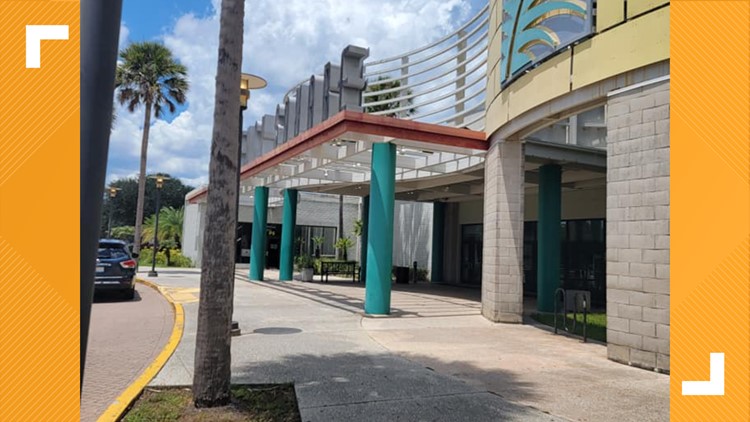 Whomever the new owner is, they have their work cut out for them.
JACKSONVILLE, Fla. — Regency Square Mall owners said they're in the final stages of completing the sale of the Arlington shopping center to new owners. New York-based Namdar Realty Group confirmed to First Coast News on Tuesday that the company finalized the contract for the sale of Regency Square to a buyer whose identity will not be made public yet.
Whomever that new owner is, they have their work cut out for them.
The current owners of the mall, Regency Realty LLC, a partnership of Mason Asset Management and Namdar Realty Group, purchased the 56-year-old center in 2014. The group paid $13 million for most of the 1.4 million square foot shopping center.
Over the last decade or so, Regency Square, like many malls around the country, is a shell of its former self. Once a regional shopping hub pulling in shoppers from all over the First Coast, the mall sits now mostly empty and in disrepair.
Things have gotten so bad that State Sen. Clay Yarborough (R) wrote a letter to mall owners Sept. 8 as an "Urgent Appeal for Intervention at Regency Square Mall."
Read Related Also: Best counties to raise a family in Alabama
A portion of the letter states, " … I am compelled to bring to your attention the pressing issues that continue to contribute to the severe deterioration of this once-thriving commercial property. For months, Regency Square Mall has faced significant challenges that have been unaddressed, causing immense hardship for tenants and visitors. One of the most concerning issues is the lack of ventilation and air conditioning, which has turned the mall into an unbearable environment."
RELATED: Regency Square Mall woes continue as businesses flee because there's no AC
ALSO: If you think indoor malls are dead, you haven't been to The Avenues in Jacksonville
In July, mall managers told First Coast News that a lightning strike caused a power outage that caused the air conditioning to go out. Some mall tenants – which are few and far between – were forced to close their stores while others closed for good. 
"Please understand that my intention is not to place blame, but to advocate on behalf of the community and businesses," Yarborough's letter states. "If you have not done so, I kindly request that you personally visit the mall and assess the situation. Witnessing firsthand the challenges faced by those operating on your property will undoubtedly amplify the urgent need for corrective measures." 
RELATED: He heard conditions were bad inside Regency Square Mall, he checked, this is what he saw 😢
Here's what it looks like now inside Jacksonville's Regency Square Mall 😢
Share and Follow