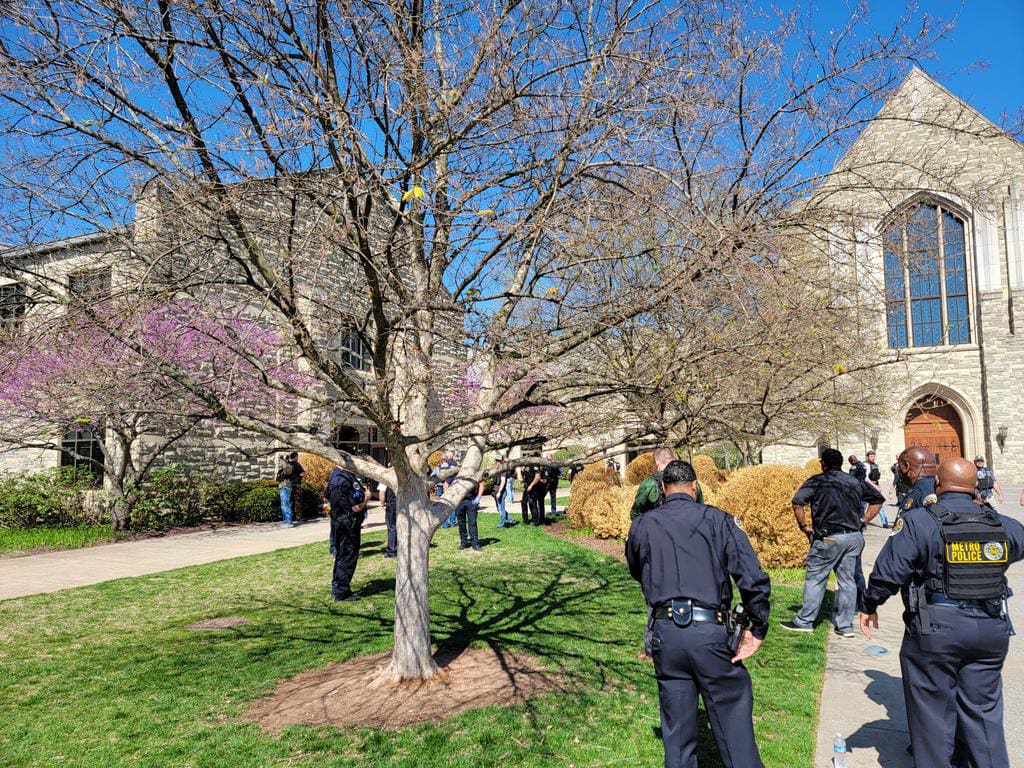 At least five people, including three children, were gunned down at a private Christian school in Tennessee on Monday, officials said, adding that the shooter was killed by police.
The shooting unfolded at The Covenant School on Burton Hills Boulevard in Nashville where officers "engaged" the attacker, police said.
Nashville firefighters first reported their personnel were responding to an "active aggressor" at 10:39 a.m. CT.
"We can now confirm 3 children and 2 adults from the school shooting were transported to our ult Emergency Department (2 adults) and (3 children) to the Pediatric Emergency Department at Monroe Carell Jr. Children's Hospital," Vanderbilt University Medical Center spokesperson John Howser said. "All 5 patients have been pronounced dead."
It was not immediately clear if the gunman is part of the five.
The names and ages of the victims and the gunman have not been released.
Shortly after police announced the shooter was dead, the Tennessee Bureau of Investigation also said "there is no current threat to public safety."
Students of the school, which serves preschool students through sixth graders, were being bused to Woodmont Baptist Church, two miles away, to be reunited with their parents.
The campus employs 33 teachers with an 8-to-1 student-to-instructor ratio, according to The Covenant School.
The school was founded in 2001 as a ministry of Covenant Presbyterian Church, and shares the same address as the church. 
The gunfire in Nashville on Monday follows multiple shootings on campuses across the country.
Just days ago, a 17-year-old suspect wounded two administrators at a Denver high school before he was found dead.
In February, three students were gunned down at Michigan State University.
And in January, two students were fatally shot at a charter school in Des Moines, Iowa.
This is a developing story. Please check back for updates.