Share and Follow
With the blocking pattern in place across the First Coast, the skies will have a hazy hint through Thursday.
JACKSONVILLE, Fla. — Smoke all the way from Canada? Yes. It's back and, this time around, it's making an impact on air quality and visibility across southeast Georgia and northeast Florida.
The haziness was noticeable in the sky across Jacksonville beginning on Monday, but the smoke has lingered into our Tuesday. As of Tuesday morning, the Air Quality Index for much of coastal northeast Florida had dropped into the "unhealthy category for sensitive groups" category.
This means members of sensitive groups, such as asthma or other chronic lung or heart-related illnesses, may experience health effects. The general public is not likely to be affected.
A small, but busy area of town along the coast from Mayport to Ponte Vedra had dropped into the "unhealthy" category, which means the smoke could be more irritating to some. It might be a good idea, for example, to take your outdoor runs on the treadmill or maybe take the shorter dog walking route.
Read Related Also: Danny Masterson, "That '70s Show" actor, found guilty of 2 counts of rape
The problem with this wildfire smoke in our sky (and when it mixes down to the surface where we are) is the microscopic particles. These particles can cause health problems after prolonged exposure, such as burning eyes, a runny nose, and other illnesses such as bronchitis. If you are healthy, this shouldn't be a concern in the short term.
With the blocking pattern in place and a "more of the same" kind of forecast, this smoke and haziness will likely linger through early Thursday. Conditions should clear out with a cold front approaching the region on Friday.
Canada has been battling their worst wildfire season on record for months now and the First Coast could see occasional plumes of smoke like this through the winter, too.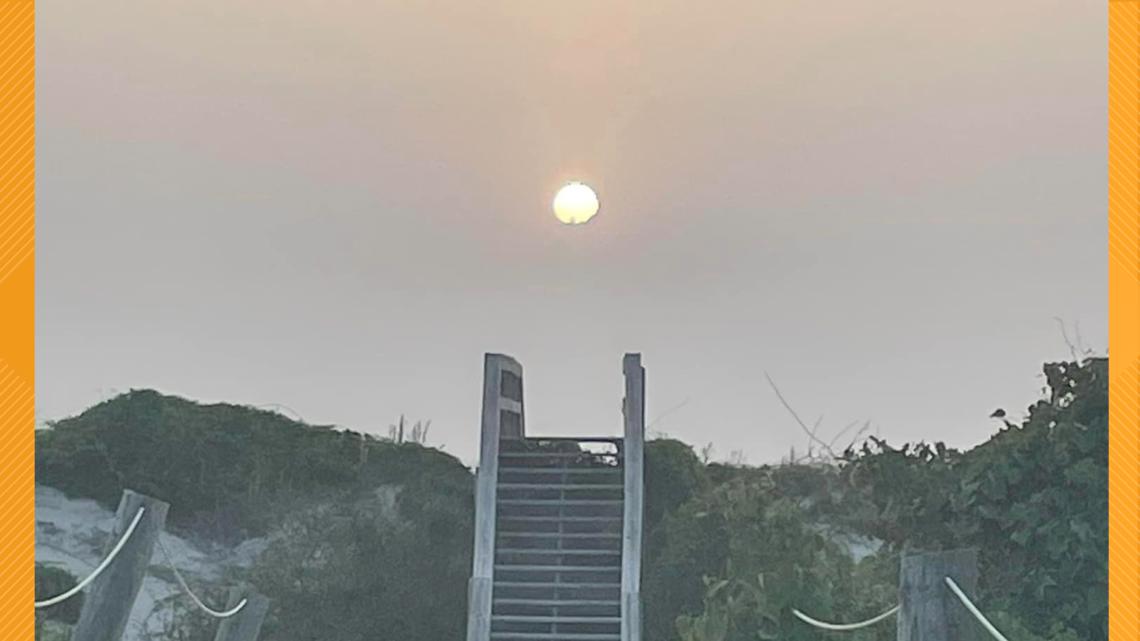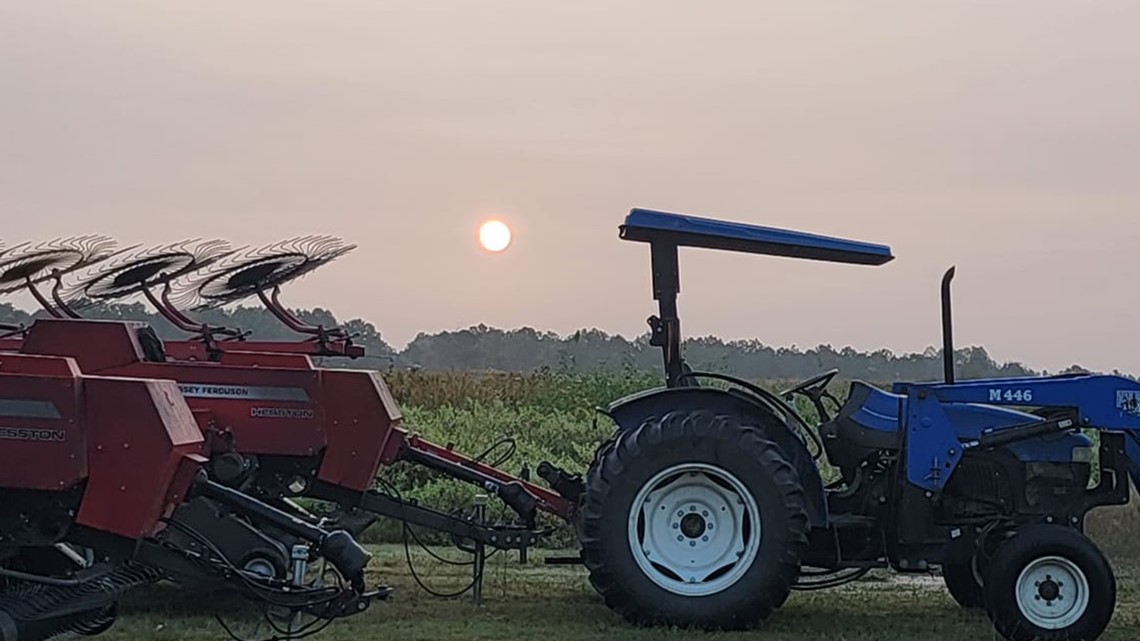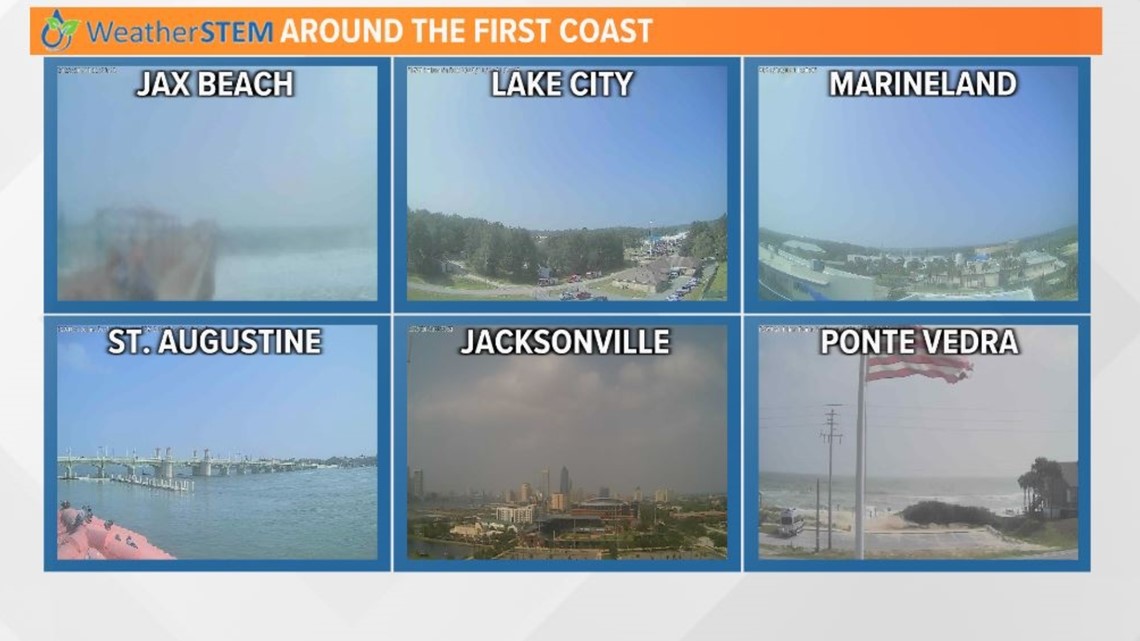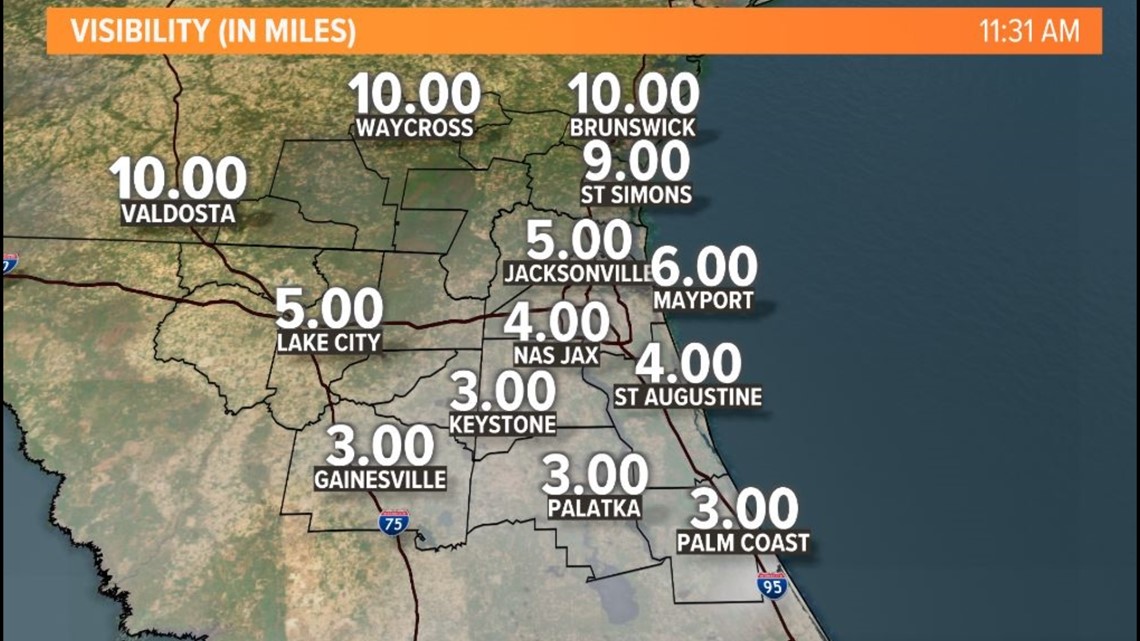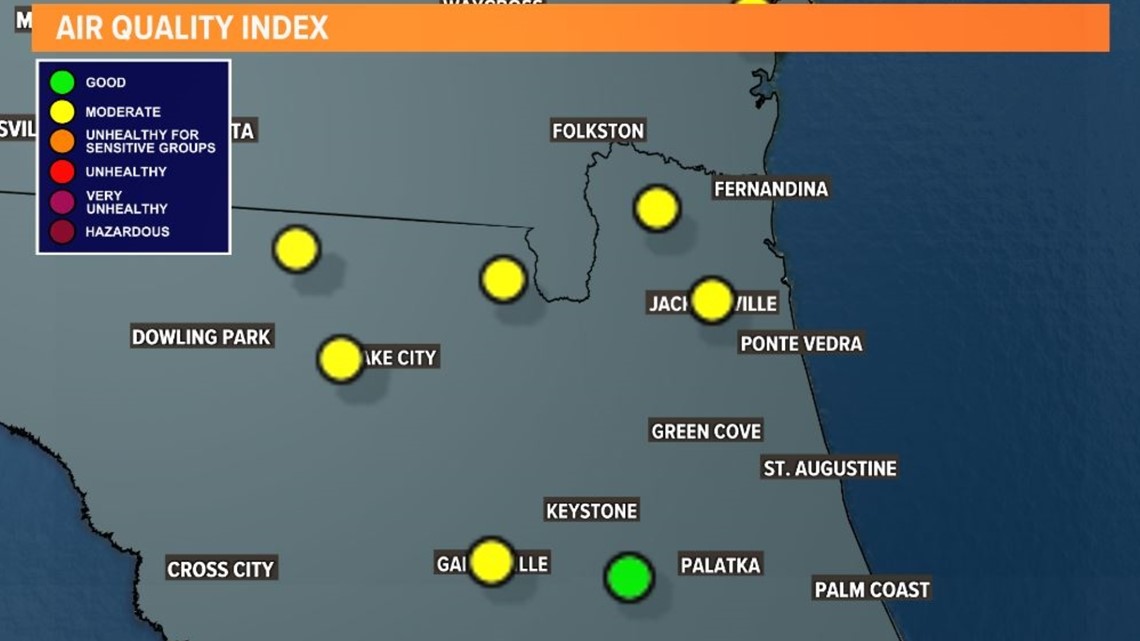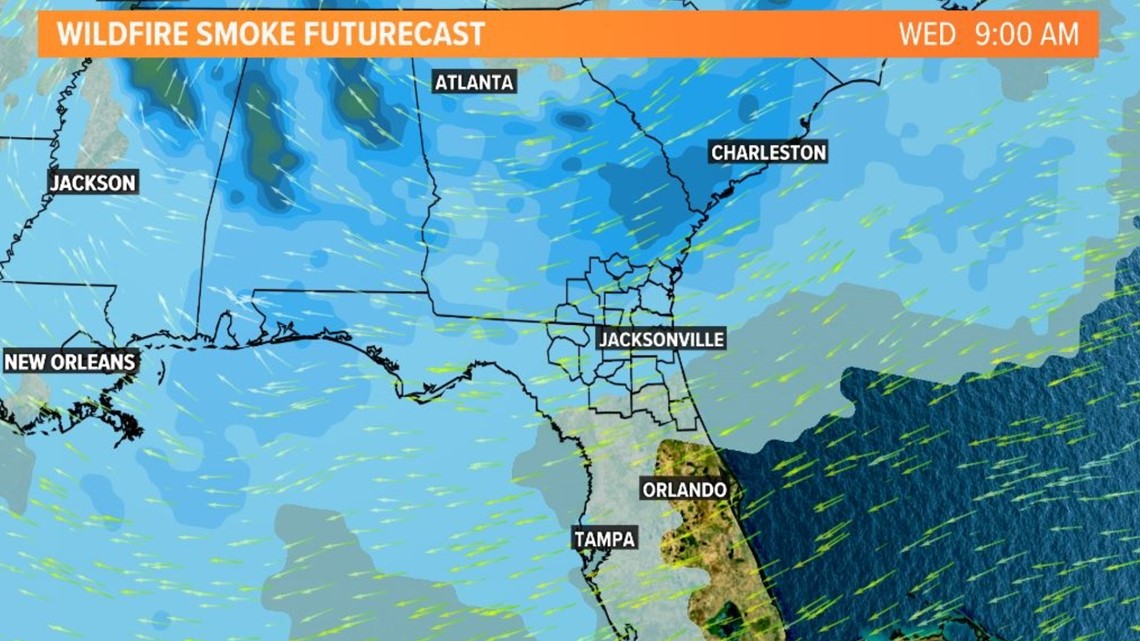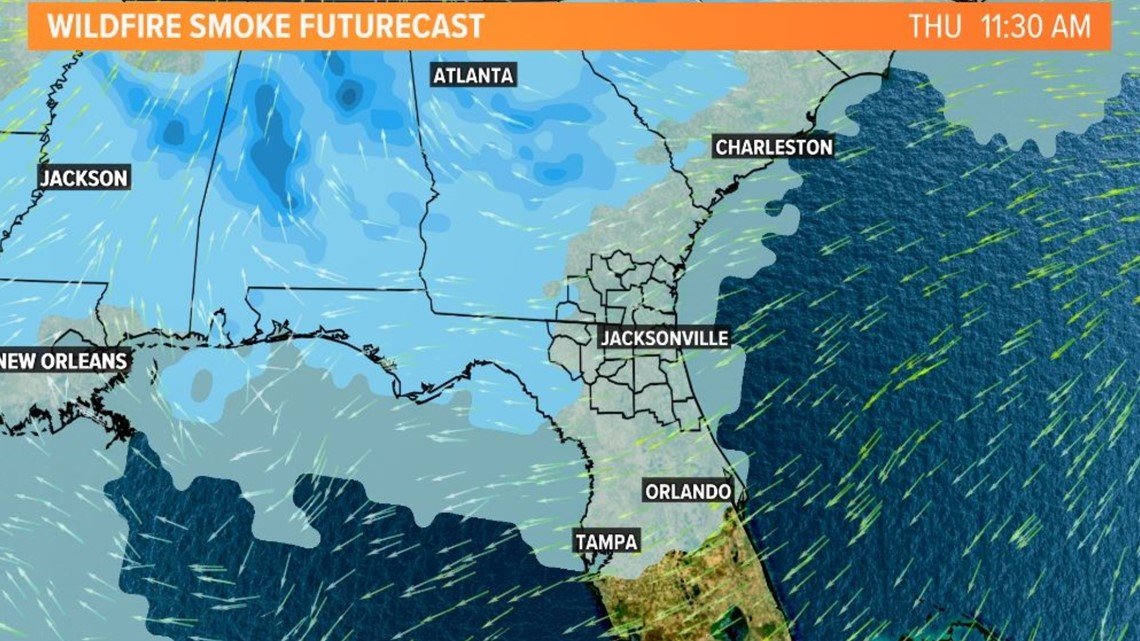 Share and Follow