This magical skincare wand from Solawave comes with red light therapy and microcurrent pulse technology to help tighten, lift, rejuvenate, depuff and more — and right now, you can get it 33% off. It provides therapeutic warmth and facial massage and can give you real results if used 10-15 minutes a day, three to five times a week. It's USB rechargeable, has a one-year warranty and is currently $50 off on CBS Deals.
The microcurrents from the wand can tone, lift and tighten your skin, the red light therapy helps rejuvenate and visibly fade discoloration, the facial massage diffuses skin puffiness and improve your skin's blood flow, and the therapeutic levels of warmth from the wand temporarily reduces red spots, brightens dark undereye circles and improves absorption for skincare products.
There's a reason this wand is a CBS Essentials bestseller. It's like having multiple expensive cosmetic procedures right at your disposal, and it's only $100 right now. If you want to look vibrant, youthful and radiant, don't miss out on this Solawave anti-aging skincare wand deal.
Solawave anti-aging skincare wand with red light therapy and microcurrent, $100 (down from $150)
It's not just the Solawave anti-aging red therapy wand that's on sale. We found deals for all sorts of TV-famous products available at our partner site CBSDeals.com right now. Check out the best seen-on-TV deals below or tap the button to view all the deals.
Rokne Curve Classic pickleball paddle
Want to play America's fastest-growing sport? CBS Deals is offering big savings up to 50% off on select pickleball products from Rokne, a family-owned pickleball brand who believes in "pickleball for all."  The Rokne Curve Classic pickleball paddles are available in a variety of colors and styles. It's a medium-weighted paddle, which is a great choice for pickleball beginners, and is engineered to give you balance and control with each hit of the ball. The ProGrit textured fiberglass surface gives extreme friction and an enhanced spin rate so that you can get that perfect shot. 
You'll also love the vibration-absorbing honeycomb core technology for a consistent feel while playing and a comfortable, breathable grip that lets you play longer without your hands getting sore.
Rokne Curve Classic pickleball paddle, $70 (down from $90)
And in case you really want to get serious about playing pickleball, you can get the ultimate big tournament set from Rokne for 36% off right now. It comes with two Curve Carbon X paddles, a vegan leather tournament bag, two replacement grips and two pickleballs so that you can dominate your friends and family members with one of America's most popular sports.
Rokne Carbon X pickleball paddle and bag tournament set, $350 (down from $550)
Goli Nutrition supplement gummies
These gummy supplements from Goli Nutrition have something most other supplements don't: real ingredients that you can pronounce. With tons of heath benefits, you can get vitamins and minerals in a tasty gummy to start your day. The three-pack special edition seen here comes with apple cider vinegar gummies, ashwagandha gummies and supergreens gummies, all marked down. Support your body with these health-promoting supplements.
You can also get a three-pack of just supergreens gummies, which contain artichoke leaf extract, spinach, celery, aloe vera, broccoli, parsley, kale, spirulina, chlorella and more.
Goli special edition 3-pack gummy supplements, $28 (down from $57)
CleanLight Air Pro
This portable, battery-powered air purifier isn't confined to just one little section of your home. You can take it with you anywhere and be certain that the air quality will be drastically improved wherever you are. The CleanLight Air Pro uses UV-C rays and negative ion technology to kill 99.99% of airborne pathogens and microorganisms, like mold, germs, viruses and bacteria. 
The CleanLight Air Pro is also rechargeable and designed to easily fit into a cupholder for on-the-go air purifying experiences. The ultra-quiet fan is available in multiple speed settings for your convenience. Not to mention, the negative ion generator needs no filters — it lasts for 20,000 hours, which is over 20 times longer than a traditional filter. Get this special offer now.
CleanLight Air Pro, $80 (down from $190)
Snuggie: Get two for $25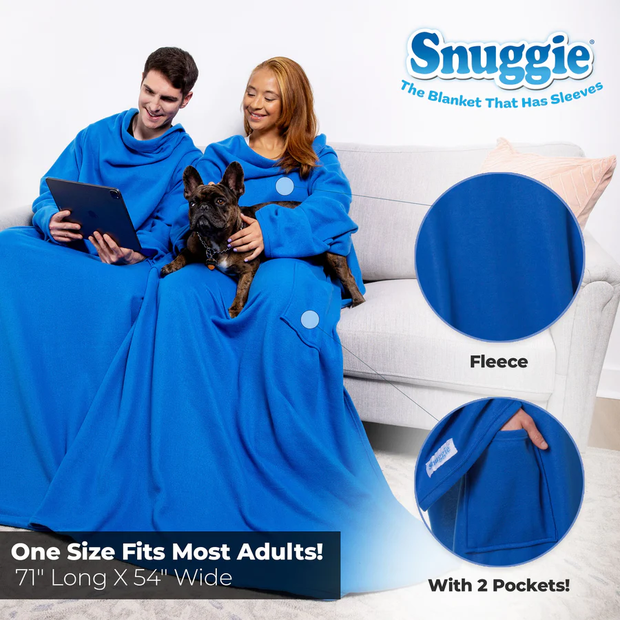 Snuggie — the wearable blanket with sleeves — is currently 50% off. And right now, when you buy a Snuggie at CBSDeals.com, you'll receive a second Snuggie for free. You and your favorite person can snuggle on the couch in complete comfort.
Choose from three colors. 
Snuggie (2 pc.), $25 (reduced from $50)
---
Calming Heat By Sharper Image: $42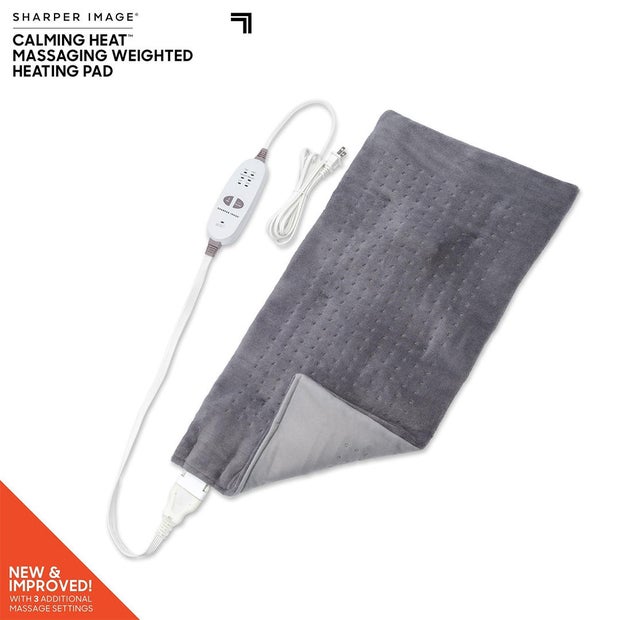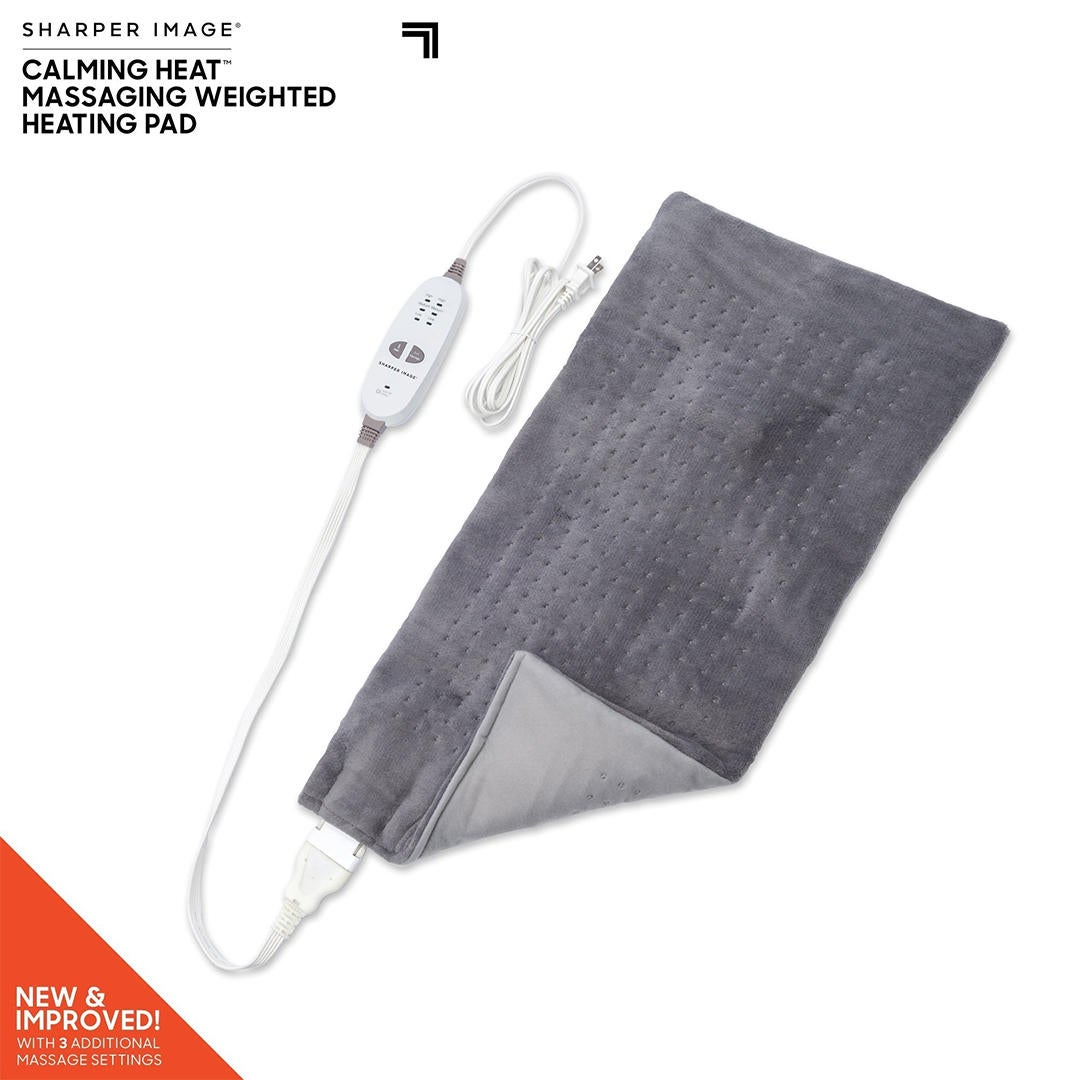 This heated, weighted massaging pad features three heat settings and six vibration settings to help reduce pain, tension, inflammation and more, made with new and improved Sharper Image technology.
Get it now for 30% off. 
Calming Heat by Sharper Image, $42 (reduced from $60)
---
The Link smart pet wearable: Save $50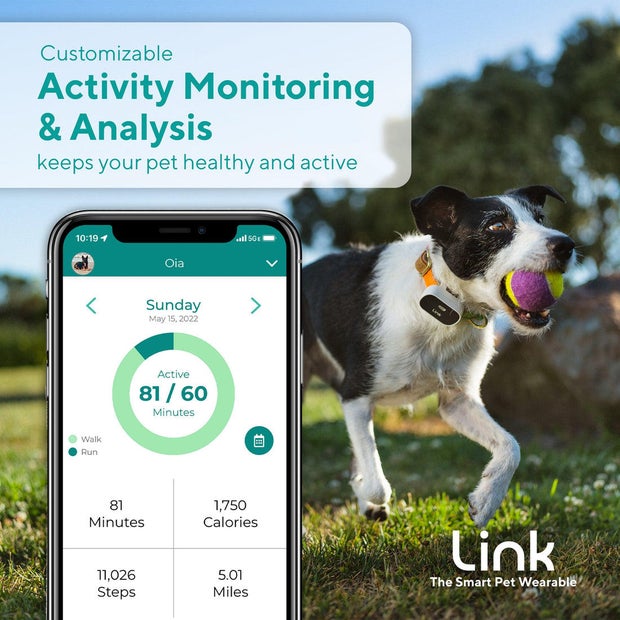 The Link smart pet wearable is a lightweight, waterproof device that helps you not only track your pet's location through GPS tracking but also monitor their activity levels and exercise habits. A built-in LED light can help keep your pet safer in the dark. Everything can be controlled from your phone with the Link app. Service plan options may apply.
The Link smart pet wearable, $100 (reduced from $150)
---
Related content from CBS Essentials