Share and Follow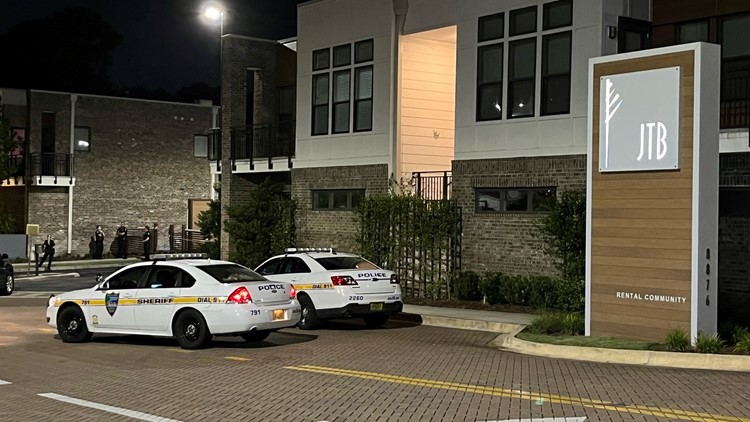 JSO says there were five victims total – four in which were shot and three shot fatally. Police say there was a dispute in the breezeway of the apartment complex.
JACKSONVILLE, Fla. — Four people were shot in which three people died, including a 3-year-old child Saturday night at the JTB Apartments, located at 8876 AC Skinner Pkwy. in the Baymeadows area on Jacksonville's Southside, according to the Jacksonville Sheriff's Office.
JSO's Assistant Chief Stronko says just after 10 p.m., patrol officers responded to the apartment complex in reference to a shots fired call. Upon arrival, Stronko says officers determined that there were five victims in total in the shooting — four adults and the 3-year-old child. Police say the five individuals had traveled to the apartments, "possibly to conduct the private sale of a dog."
Next, Stronko says "for reasons that are unknown to us at this time," a dispute happened in the breezeway of the apartment complex, between two apartment buildings, in which led to the shooting.
JSO has identified three of the four adults to be in their 20s as the last adult hasn't been identified. JSO says "suspect information is limited at this time," but two witnesses told police that they saw two unknown men fleeing the scene, "possibly in a black sedan" after the shooting occurred.
Stronko says interviews with the victims and witnesses are ongoing as he encourages anyone with information regarding the shooting, to call JSO's non-emergency number at 904-630-0500 or to remain anonymous, contact Crime Stoppers at 1-866-845-TIPS.
Share and Follow