Share and Follow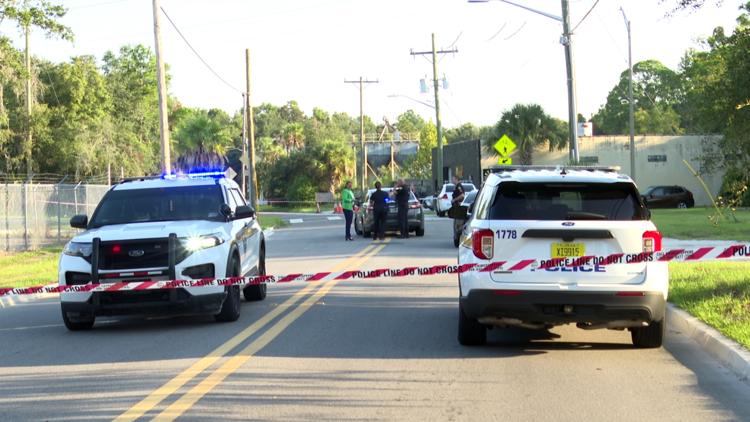 The 21-year-old man shot in the knee is in non-life-threatening condition while the person's condition who suffered the laceration, is unknown.
JACKSONVILLE, Fla. — A 21-year-old man and another unidentified person were brought to a Jacksonville hospital "by a potential witness" after an incident occurred at a motorcycle club on Jacksonville's Northside Sunday, according to the Jacksonville Sheriff's Office.
JSO's Sergeant Dukes says at 4 a.m., the man showed up at the hospital with a gunshot wound suffered to the knee and is currently in non-life-threatening condition. She say the other person showed up at the hospital at an unknown time, with a laceration suffered to the head and did not provide further details on the person's condition.
Dukes says JSO's initial investigation reveals that "there may have been some type of incident or a fight" in the parking lot of Nolo Riders of Jax Inc., located at 4003 North Liberty St. Dukes also says the business was open during the incident, but is closed Sunday morning and that when officers arrived at the business after learning about the two victims who showed up at the hospital, nobody was at the scene.
The victims are cooperating with police, JSO says.
Dukes says detectives are collecting physical evidence and looking for possible surveillance video.
Anyone with information relating to the incident, is asked to call JSO's non-emergency number at 904-630-0500 or to remain anonymous, contact Crime Stoppers at 1-866-845-TIPS.
Share and Follow