Share and Follow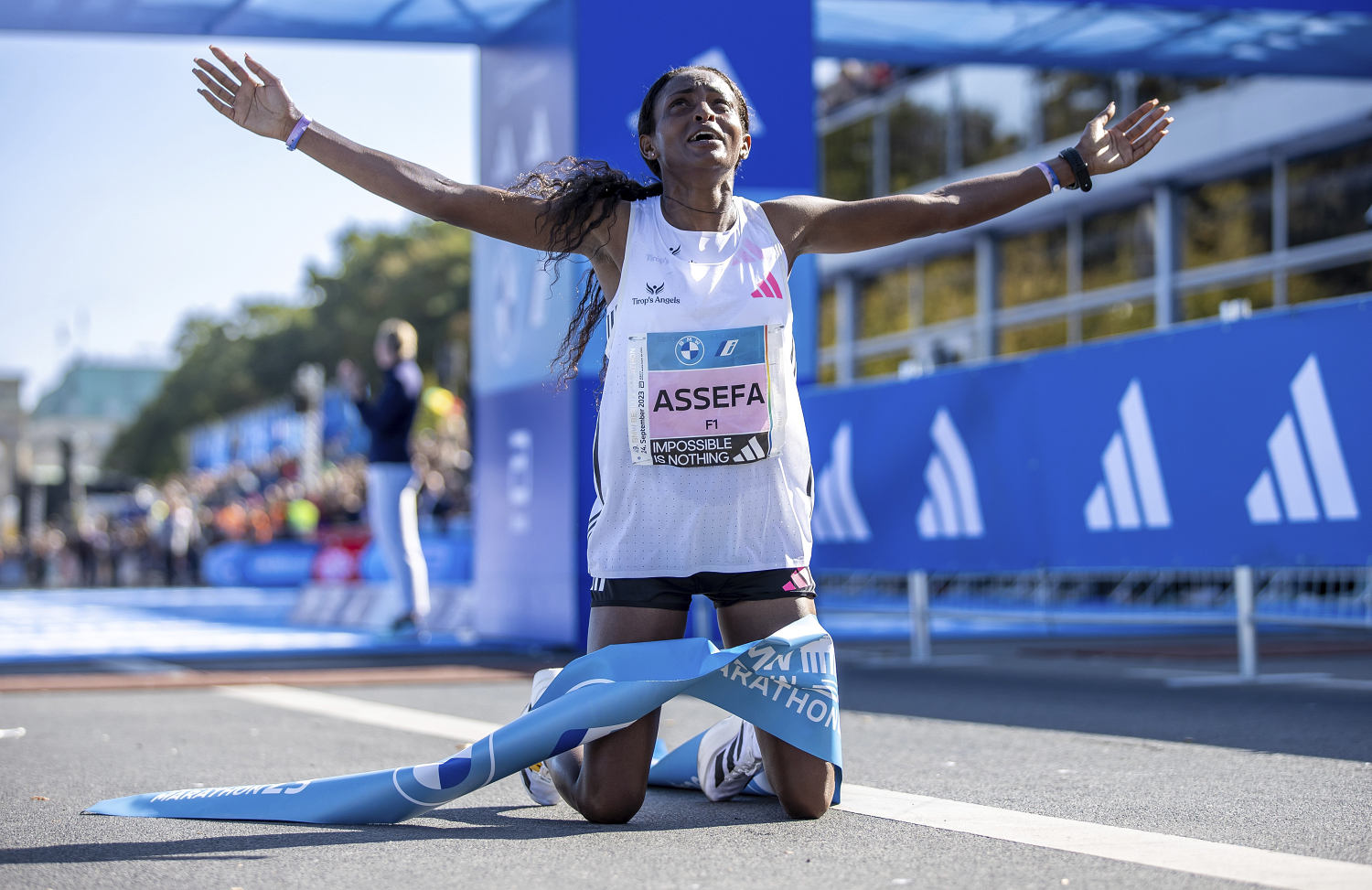 Tigst Assefa broke the women's world record by more than two minutes Sunday at the Berlin Marathon, as Eliud Kipchoge won the men's race for the fifth time but couldn't break his own record.
Ethiopian runner Assefa, the winner in Berlin a year ago, ran 2 hours, 11 minutes, 53 seconds to break the previous women's record of 2:14:04 set by Brigid Kotsgei at the Chicago Marathon in 2019.
Kipchoge ran alone from 32 kilometers (20 miles) onward but slowed slightly toward the end. His time of 2 hours, 2 minutes, 42 seconds was more than a minute and a half off the record he set in Berlin last year.
Kipchoge broke the two-hour barrier in Vienna in 2019 when he ran 1:59:40 but it was not officially considered the world record. He was running in an event that did not conform to regulations because it was tailored around his time, with groups of pacemakers and drinks delivered by a cyclist.
The German environmental group Last Generation had signaled it intended to disrupt the Berlin Marathon. Police and security personnel prevented a group of people from blocking the route shortly before the start of the race and orange paint was splashed across the road.
Share and Follow