Share and Follow
A member of the Royal Australian Navy is fighting for life after crashing an e-bike in Sydney's eastern suburbs.
It is believed sailor Wade Franks had been out with friends and was riding back to the Navy's training academy when he lost control.
The 28-year-old came off a Lime e-bike along a steep and winding bend of Old South Head Road at Watsons Bay about 1.30am on Sunday.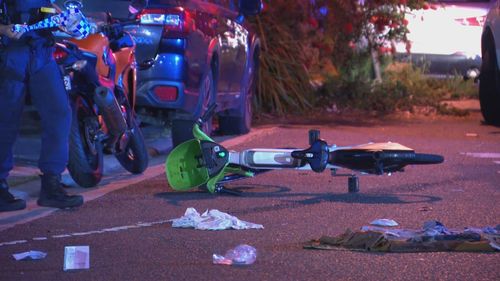 Nurse Sandy Monkhouse and her husband Brian stepped in to help.
"We heard this loud noise," Mr Monkhouse said.
"It sounded like scraping. There was just something lying on the road and I thought oh my god, that's a person — just motionless — so the two of us just ran down," Mrs Monkhouse said.
The scene was eerily quiet as paramedics helped before the couple heard a voice.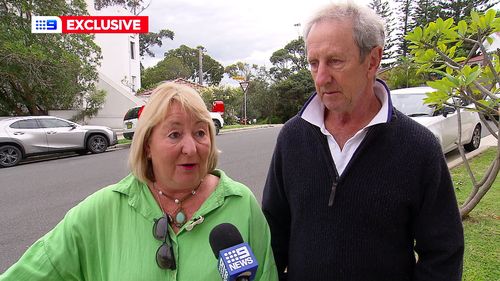 "I could hear this 'hello, hello', at first I thought it was someone calling out hello but his phone was on the handlebar," Mr Monkhouse said.
It is understood a young woman had been on the phone to Franks, who was on his way back to HMAS Watson after a night out.
"He was very, very clammy and cool, sort of rolling in and out of consciousness," Mrs Monkhouse said.
With the Toll rescue helicopter on standby, paramedics carried out a regimented and remarkable response.
The 28-year-old was taken to St Vincent's hospital where he remains in a critical condition.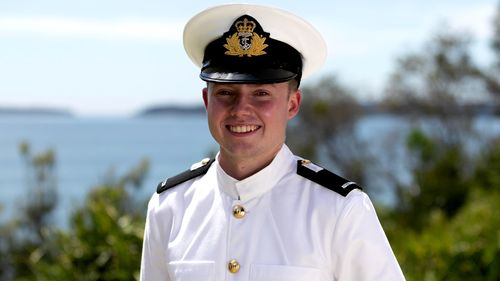 The rideshare company said in a statement it is "deeply saddened" by the incident.
"Our thoughts are with the rider and the rider's family at this difficult time," a company spokesperson said.
"We are waiting on further information from police.
"We do know that 99.9 per cent of our rides worldwide conclude without any reported incidents.
"Our commitment to safety remains unwavering, and we will continue communicating with our riders nonstop to encourage safe riding, helmet wearing, and proper parking in all our operating locations."
Share and Follow