A heavily pregnant
Adelaide
woman less than a day away from giving birth has been left badly shaken after falling victim to a heartless attempted
robbery
overnight.
Vanessa, 30, was "just chilling on TikTok" at her home on the Salisbury Highway when she heard the sound of an intruder rummaging through her car at 3am.
Upon hearing the vehicle's window smash, the young mum-to-be went to get a closer look, realising her precious, fully-packed baby bag was in the passenger seat.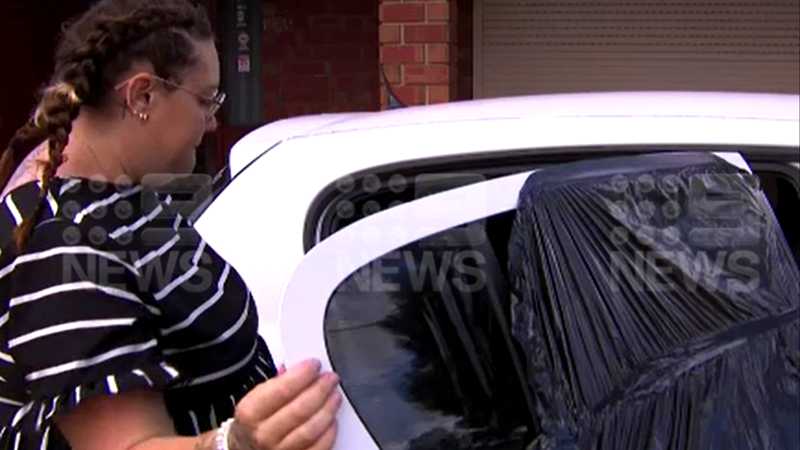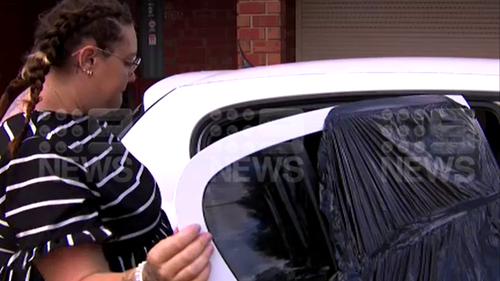 "I heard someone was trying to open my door, like you know how when it's locked, and then I heard a smash," Vanessa told 9News.
"The window was completely smashed, (and I) caught the person in the act.
"Being so close to giving birth, (now) I have to stress and get it fixed."
With just hours to go before she was due to be induced, she feared her bag may have been stolen or damaged during the ordeal.
"I came out the front with my torch and I actually caught her in the act, bending over, looking through my hospital bag and baby stuff with a smashed window," Vanessa said.
Terrified, Vanessa grabbed her phone and called police.
"They just told me to stay calm because I was shaking, I was very sore as well and they were just telling me to be calm," she said.
"I wanted to cry, I wanted to yell at her, I was just so angry.
"There's glass at the bottom of the bag and I have to re-pack it, I had to wash all my baby clothes, wash everything and I'm unsure about the car seat."
Nothing was stolen from the vehicle, but Vanessa, uninsured, says she'll have to dip into her savings to replace the broken window.
"Ambos were there for me to make sure I was ok," she said.
"Just got to monitor myself, but for f—'s sake, this is the last thing I wanted to worry about."
The would-be thief escaped on foot, leaving police scrambling for answers.
The mum-to-be said she'll "take no more chances" and has decided to install CCTV.
Sign up here
to receive our daily newsletters and breaking news alerts, sent straight to your inbox.