However researchers believe they're honing in on the devices "effective" at deterring great white shark bites, one of three species frequently involved in serious bites around Australia.
A study, led by Flinders University experts in South Australia, tested a newly-developed long-range electric shark deterrent on great white sharks.
The trials ultimately pitted them existing personal shark deterrents.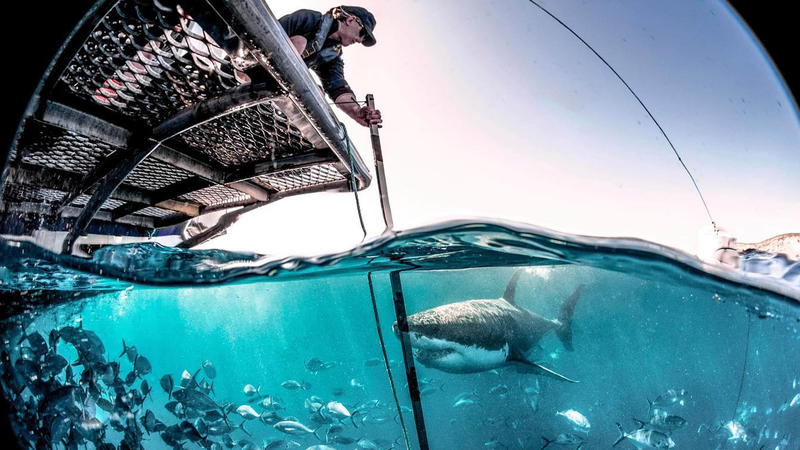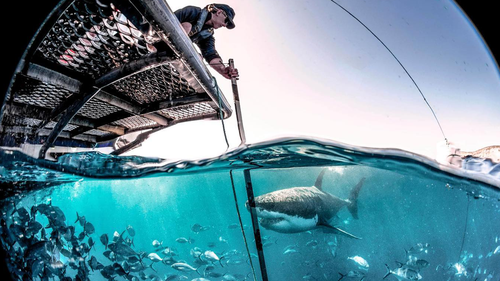 The results all came down to distance; deterrents are more effective when sharks come within metres of the devices.
But how close do they need to get? 
Two versions of the the novel Ocean Guardian BOAT01 were put to the test, a 80 volts option and 150 volts. These were tested across 116 experimental trials on 43 white sharks at the Neptune Islands, South Australia.
The products are designed to protect a large area – eight metres deep by six metres wide – or to be linked together for greater spatial coverage.
To test device effectiveness Southern Shark Ecology Group researchers from Flinders University placed the gadgets on baits, to determine how much would be taken.
Researchers found behaviour of the great white sharks was affected by both voltages, with the proportion of baits taken reduced by 48 per cent.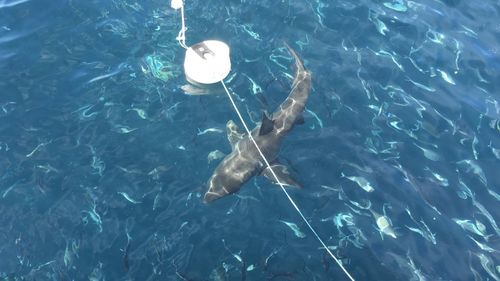 However, Madeline Riley, a PhD in Shark Bit Mitigation Measures, said the effects of the products on distance were small.
The sharks' average distance to the bait was around two to three metres even when the device was turned on.
"Our findings provide further evidence that electric deterrents can reduce the risk of a shark bite," she said.
"But the limited effective radius of this product restricts its use to protecting areas within approximately three metres – which is similar to that of other previously tested electric deterrents."
The manufacturer of the BOAT01 devices have since reportedly modified its circuitry and electrodes with the aim of producing a stronger electric field with higher voltage than the model tested in this study.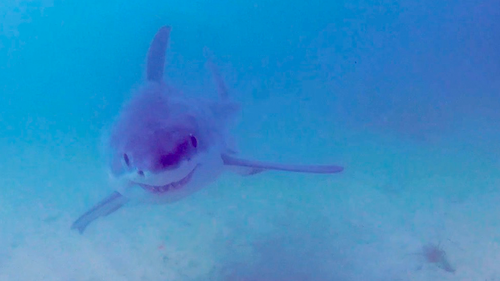 Dr Leonardo Guida, a shark scientist and conservationist at the Australian Marine Conservation Society previously told 9news.com.au shark bites are increasing in Australian waters.
He tipped population changes and climate change as two of the factors influencing the rising number of bites, stating the waters off Australia's east coast are providing ideal hunting grounds for great white sharks and bull sharks.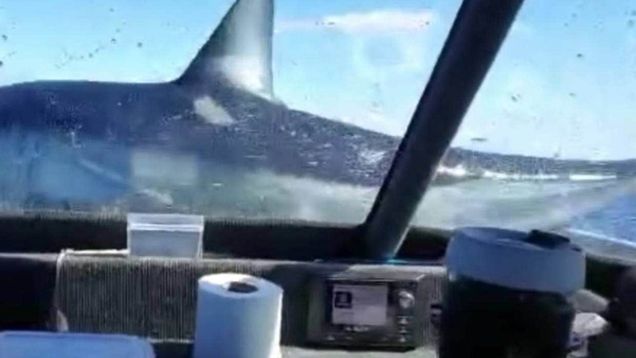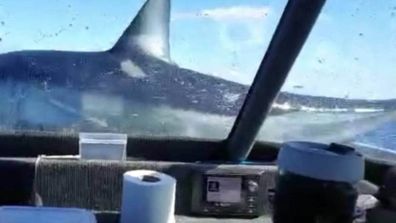 Shark leaps onto front of boat during fishing trip