The 1990s was a great time for shows that had underlying sci-fi, occult or dark themes. Viewers had a wide array of shows to choose from including Tales From the Crypt, The Crow: Stairway to Heaven, Sabrina the Teenage Witch, Roswell, and the cult classic Firefly.
Thanks to Joss Whedon's creative mind, Buffy the Vampire Slayer was brought to the small screen after a film of the same name was released in 1992. This show also spawned the wildly popular Angel spinoff, once again with Joss Whedon at the helm. The original Charmed television show was also running at the same time as Buffy, and both were on the WB network when they first aired.
Although Shannen Doherty was not able to stay on for all seasons of the witchy television show, she was able to develop a friendship with Sarah Michelle Gellar thanks in part to both of them working for the same television network.
Both Actresses Worked On "Toxic" Sets
Buffy the Vampire Slayer made its way into people's homes in 1997 on the WB network, where its first five seasons had their run time. The show starred a young Sarah Michelle Gellar as the titular character and followed her and her friends through battling various forms of evil bad guys.
While the show was incredibly popular and successful and built a strong fan base that is still going to this day, there have been allegations that the work environment created by Joss Whedon was toxic and difficult to deal with at times.
Related: Shannen Doherty Blackmailed The 'Charmed' Producers, And Here's Why
Sarah Michelle Gellar, Amber Benson, Michelle Trachtenberg, and Charisma Carpenter, who worked with Whedon on both Buffy and Angel, have all spoken up about "an extremely toxic male set" and how Whedon was often "mean and biting."
Charmed premiered on the WB the following year with Holly Marie Combs, Alyssa Milano, and Shannen Doherty as the original three sisters in the series. Doherty lasted for three seasons on Charmed as Prue before making her leave, and rumors of tension between her and other members of the show were swirling.
There was speculation that Shannen Doherty and Alyssa Milano did not get along during their time together on set, which may have been the reason why she left to begin with. According to Doherty, "There was too much drama on set and not enough passion for the work. You know, I'm 30 years old, and I don't have time for drama in my life anymore."
She went on to admit that she would miss working with Holly Marie Combs, and that she loves her dearly. Doherty ended up being replaced on the show by Rose McGowan, and the show ran for an additional five seasons before coming to a close.
Shannen Doherty And Sarah Michelle Gellar Formed A Friendship
Doherty and Gellar have been friends for many years. They met while each was working on their respective WB show and while Doherty had a bit of a bad reputation in the 1990s, Gellar still found a way to befriend the fellow actress.
Related: Is Sarah Michelle Gellar's Wolf Pack Role Tied To The Buffy Universe?
In a sit down they did together with ET, Doherty candidly admits to Gellar that, "It's so nice for me to have a female friend that feels no threat, no jealousy. We have never felt that with each other. We've done nothing but lift each other up and support each other in our careers and champion one another."
Sarah Michelle Gellar has been with Shannen Doherty through two cancer diagnoses, and openly asked questions to be the best support person she could in her friend's time of need. The pair view each other as family, with Doherty admitting that she loves Gellar's kids and sees them as if they were her own.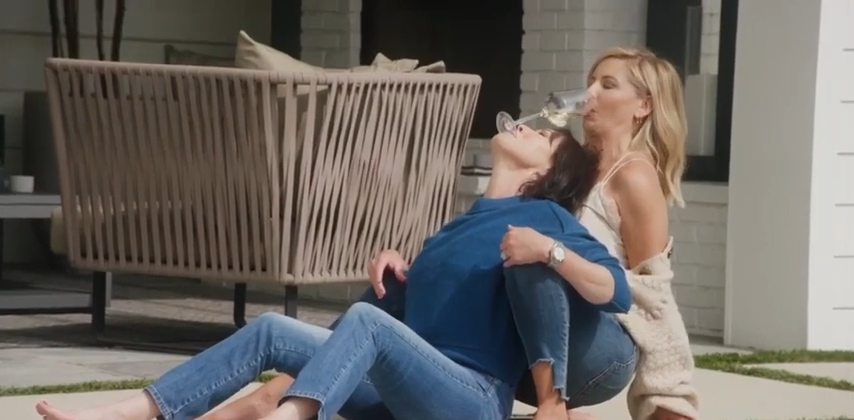 The two find strength in each other and admit that even through the pandemic and cancer scares, their relationship has continued to blossom. Gellar admits that her friend makes her laugh and loves how open she is to any silly social media challenges with her.
Sarah Michelle Gellar and Shannen Doherty are seen together often on their social media platforms. The two friends have gone on double dates and have several videos of them doing what they call "the wine challenge."
Related: Sarah Michelle Gellar Called Buffy The Vampire Slayer An 'Extremely Toxic Male Set' Behind The Scenes
There are also clips of the two wearing inflatable bubble onesies and running at each other full speed, and a hilarious clip of the two attempting to ride an inflatable bull in a pool. The two even partnered together with Kroger Supermarkets for a Friendsgiving commercial.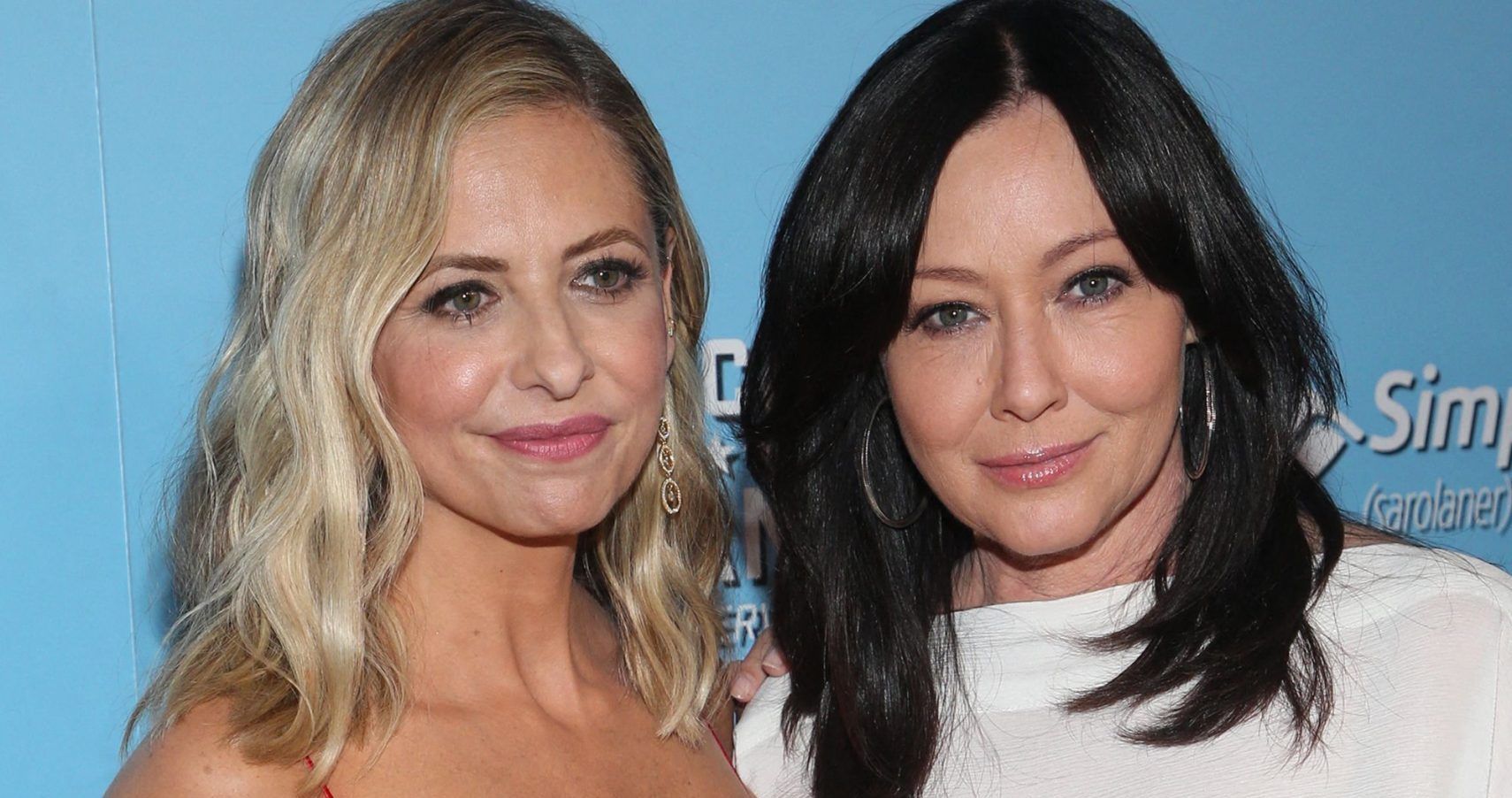 The commercial shows the two playing ping pong, doing the wine challenge, and seeming to prepare a Thanksgiving-style meal together in matching aprons with the friendship and personalities together on full display.
Viewers are able to see how comfortable they are around each other, from cracking jokes to just being able to be silly with one another, the friendship between Sarah Michelle Gellar and Shannen Doherty appears to continue to grow as time passes.