Share and Follow
Not every actor or actress in Hollywood has the same approach as Tom Cruise when it comes to stunts. In fact, an actor like Dave Bautista who came from the world of sports entertainment, refuses to do stunt work and carries around his stuntman to film sets.
As it turns out, Angelina Jolie has a different take on stunts. As we'll reveal in the following, rarely does she turn down stunt requests. We'll take a look at her history with stunts, both back then with Tomb Raider, and in the recent years with Those Who Wish Me Dead.
Jolie has a strong mindset when it comes to stunts, and it seems like she's sharing her wisdom with fellow cast members. Let's take a closer look!
Angelina Jolie Took On Stunts In Tom Raider That Not Even The Stunt Doubles Wanted To Take On
Tomb Raider changed Angelina Jolie's career. However, at the start when the project was first presented, the actress had her doubts about taking on the role. Jolie struggled with the decision, unsure if she was fit for the role.
"I said, 'I really didn't feel like that character [Lara Croft] suited me.' I actually didn't at first want to do it; I said no. But they said you can travel the world and train with the British Military and so I had three months of seeing what I could do. And I would encourage anybody to do that."
Thankfully, Jolie reconsidered and looking back, she's grateful for getting out of her comfort zone.
She added with Slash Film, "Sign up for as much as you can, give yourself a few months, push yourself to the limit and see, 'What can I do?' And you find that there's a lot you didn't know and some crazy, weird things you can do or you're capable of, so I love it."
RELATED – Angelina Jolie Fired Her Manager After She Lost Out On A Box Office Hit That Made Over $723 Million
Her enthusiasm for the role was on full display during the shoot. It is said that the actress had absolutely no fear, and even took on stunts that her doubles refused to step in for.
"Angelina was doing triple back flips on the set. She was doing the bungee jumps from 50 feet up in the air. She was laughing. The stunt doubles were clinging to their safety ropes. For one scene where Lara surfs through the air on a thin log, her stunt double refused to do it. Angie said 'No problem'. Within a week, she was going, 'I love it! Let's go again!'"
This daredevil mindset holds true today, and her reasoning is one fans adore.
Angelina Jolie Revealed She's In A Different Headspace When On-Set, And Revealed, "I Don't Scare Easy"
In 2021, Angelina Jolie was still performing her own stunts. For the film, Those Who Wish Me Dead, Angelina Jolie did not require a double, which really wasn't anything new for the actress. Jolie spoke alongside Yahoo, detailing why she refuses to get a double. The actress concluded that she gets into a different mindset when on-set, deep into her roles.
"Either I don't scare easy or when I'm working I'm in a different headspace," she says.
"You're so lucky as an actor. Even if you're doing a big crazy stunt and you're on top of a truck on a freeway doing your thing, you have your rig, it's been tested, so you get to be pretty brave and have a lot of people looking after you."
RELATED – Megan Fox Lost Out On Millions, Turning Down The Role of Lara Croft So She Wouldn't Be Compared To Angelina Jolie
Without a doubt, Jolie's experience is also a major key as to why she continues to take on stunts. It all stems from her decision to portray Lara Croft. Clearly, that role was a major confidence builder for the actress pertaining to stunt work.
Angelina Jolie's Those Who Wish Me Dead Co-Star Praised The Actress On Her Advice About Stunts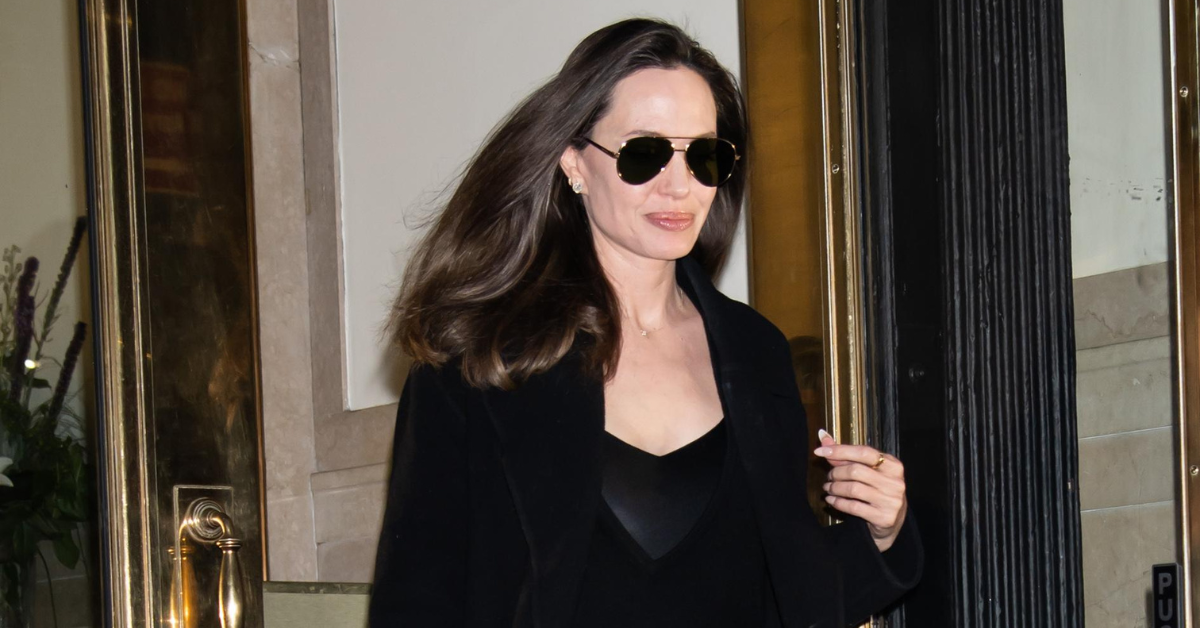 Not only is Jolie performing her own stunts, but she's also a great role model for the other stars on-set. That was the case with co-star Finn Little, during Those Who Wish Me Dead. Alongside Cinema Blend, Little revealed that Jolie provided a calming mood prior to stunts, and that she encouraged the star to trust the process and those helping her on-set.
RELATED – Angelina Jolie Turned Down This Bond Girl Role, And Had Different Plans For Herself In Casino Royale
"She sort of just said 'Trust the gear.' And I completely did. There were some pretty awesome stunts on set that were physically demanding, but I absolutely put faith in Wade Allen."
Jolie continues, "He was my stunt coordinator. Man, it was amazing to be in that actual forest that they built. They would light those trees up. But that's the magic about Taylor Sheridan, the director. He really creates an environment for his actors to work in, to help them be in there and in that scene. It was just amazing to work on."
A great moment of inspiration for Little, and one he'll carry on with throughout his career.
Share and Follow