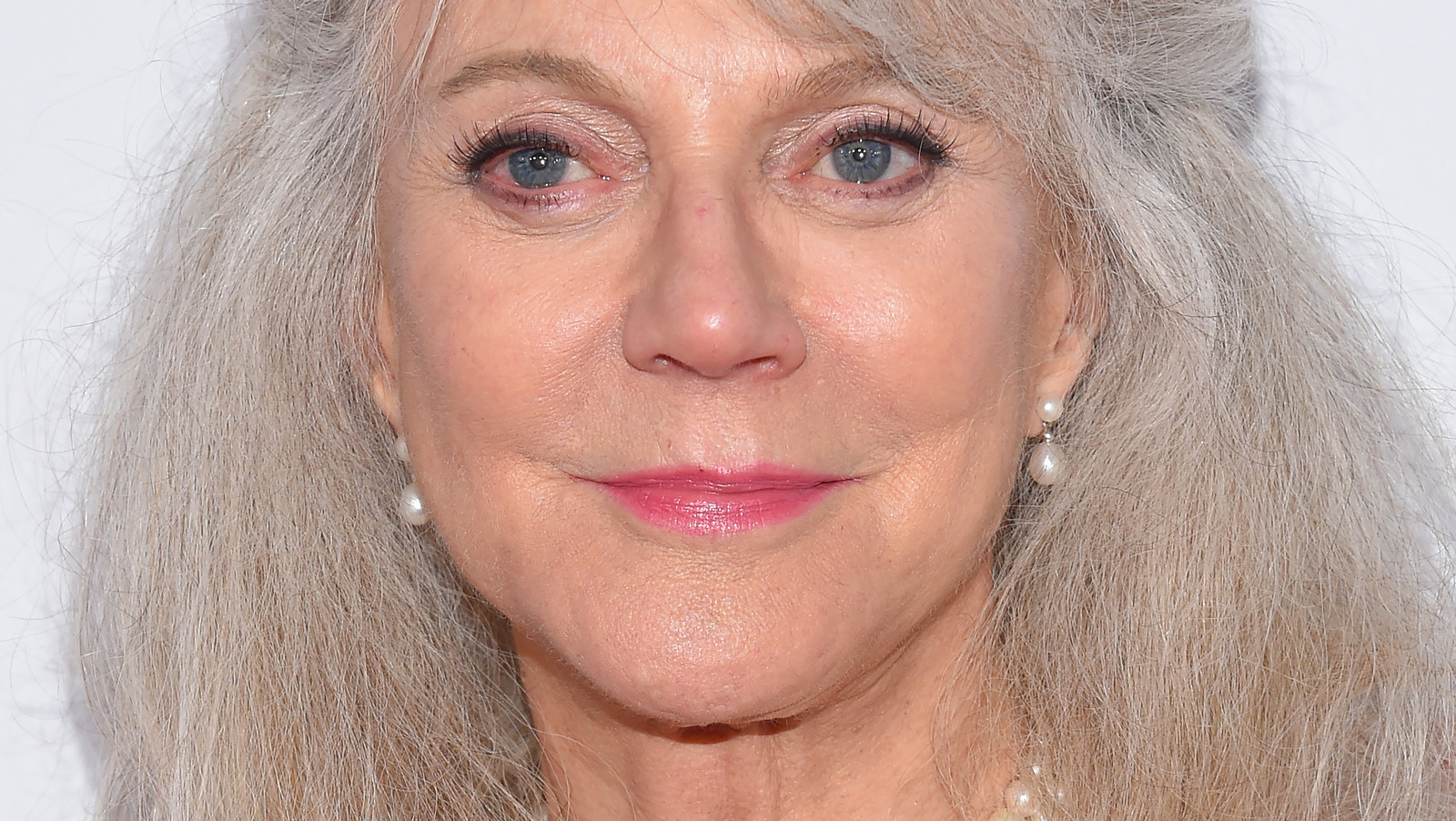 Cancer always has a profound effect on families, especially when the same form of it strikes the same family not just once, but two times. It doesn't happen often but when it does, it's all the more heartbreaking. Blythe Danner sat down for an interview with People in November 2022, where she dropped a bombshell about her cancer diagnosis. 
According to the star, doctors diagnosed her with oral cancer in 2018, the same form of cancer that her husband Bruce Paltrow was diagnosed with. Ahead of her diagnosis, the actor told the outlet that she began feeling "woozy" and forgetful — that's when doctors discovered the oral cancer, adenoid cystic carcinoma. "Everyone is touched by cancer in some way, but it's unusual for a couple to have same cancer," she said after her years-long battle with the disease. Danner's daughter, Gwyneth Paltrow, also said that hearing the news of her mother's cancer was "eerie," considering the similarities to her father's.
Danner also recalled her feelings amid her diagnosis of the same cancer that resulted in her husband's death. "I remember I looked up at heaven and said to Bruce, 'Are you lonely up there?'" she shared. "It's a sneaky disease. But I'm fine and dandy now. And I'm lucky to be alive." She had a better outcome than her late husband, but it's still a scary ordeal. In 2002, Variety reported that Paltrow lost his battle with cancer at the age of 58. According to the report, doctors first diagnosed him with the disease in 1999.