The world isn't quite tired of Prince Harry and Meghan Markle just yet, especially after the recent release of the former's bombshell memoir, Spare. But even though the attention is now on the Duke of Sussex, critics are still looking into Meghan's part in all of this.
The media has always branded the Suits alum as a "master manipulator" They believe that she persuaded Harry to leave the British royal family and is "lying" about her disturbing claims against his family.
Here's why fans are convinced that Meghan is really "manipulative."
RELATED: Are Meghan Markle And Oprah Friends Or Using Each Other To Build Brands?
In August 2022, Daily Mail's Sarah Vine accused Meghan of releasing a "6,400-word masterclass in manipulation," in reference to the former actress' cover interview with The Cut.
"It's hard to find an unsmiling (or unflattering) photo of Kate [Middleton], yet they've managed it," Vine wrote, noting that Meghan's cover image was made to resemble Princess Diana's photo for 1991's Vogue. "The whole thing is a masterclass in passive-aggressive media manipulation, deftly casting the princess as the wicked sister-in-law, with Meghan as the helpless victim."
The writer added that now, "American audiences, who are less familiar with Kate, will instinctively side with Meghan as she bawls her way through this trailer, implying at every turn where the source of her unhappiness lies." Vine also described the Archetypes host's interview as a "carefully orchestrated, professionally executed exercise in brand-building."
Over at Reddit, when asked when they realized Meghan "was a manipulative, hateful, narc," people cited many instances such as "The letter to her dad," wrote one commenter. "Knauf [Jason, former aide of the Sussexes] released those text messages. 'I'll call him daddy to tug at the heartstrings.'"
Another also cited some "red flags" from the couple's "flop" documentary, Harry & Meghan. "The Netflix show: Constant name dropping, 'Text from Beyonce!'" they said. " Sounding like refugees leaving a war torn country, when they were just moving from Canada to CA. And the biggest red flag, she has spent years talking about racism/UK, yet none of her non-celebrity friends are black."
Interestingly, there were rumors that Meghan blamed David and Victoria Beckham for turning the media against her and Harry…
RELATED: What Thomas Markle Has Been Up To After Closing The Door On His Relationship With Meghan
People Think Meghan Markle Is Manipulating Prince Harry
This has been the narrative since the two announced their relationship to the public. Then it exploded when they announced their exit from the royal family. In December 2022, Meghan's harshest critic, Piers Morgan called Harry "a deluded spoiled manipulated brat" after the Spare author said in their Netflix documentary that there is a "war against Meghan" and that "it's a dirty game."
Recently, the Sussexes' former Royal Protection officer, Ken Wharfe also said that he's convinced Meghan is manipulating Harry. "When you look at the wedding and the public events that followed in Nottingham and London, you can tell she is a consummate performer and a consummate actress publicly," he explained to Sky News Australia.
"You can see the look on Harry's eyes as he thinks she is amazing," he continued. "But where did it all fall apart? Whether he is completely under her control or not, I can't say that in all honesty. It seems to me that something is not quite right in that relationship."
Over at Quora, a user asked: "What makes people think Meghan Markle is manipulating Prince Harry?" One replied that "she's manipulating his need for a mother figure" and that "part of him is clearly that scarred little boy that walked behind Diana's coffin at her funeral and has never actually grown up."
They continued: "That obvious by what he's said in his book. And then along comes this beautiful American clothes horse and she gives him what his psyche has been craving all these years. She must be like catnip for him…."
Another commenter noted that they're sure Meghan is manipulating Harry "because he has totally chanced since he started seeing her" and "has turned his back on his family just as Meghan has turned her back on her family."
RELATED: Tyler Perry Had Second Thoughts About Becoming Godfather To Meghan And Harry's Baby
What Meghan Markle Feels About Being Labeled Manipulative
A lot of royal experts and journalists have labeled Meghan as "manipulative" and "controlling." But she and Harry continue to spill receipts of them being the real "victims" of the press.
At one point, the mother of two even revealed that she contemplated suicide at the height of the press attacks — another thing that sparked concerns that she may have used that to manipulate her husband.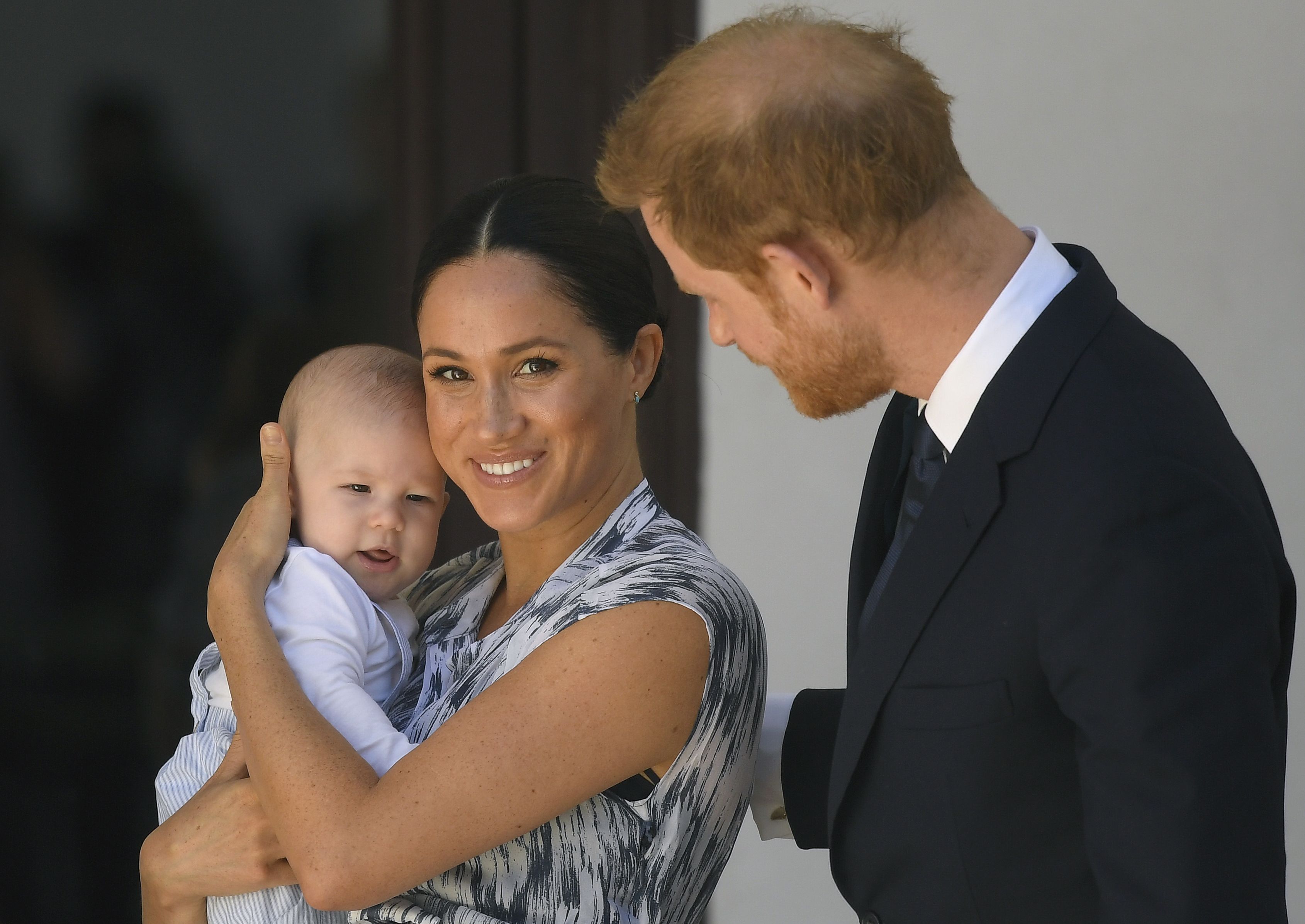 Meghan hasn't directly spoken about these labels. However, she's been vocal about experiencing racism from both the UK press and the royal family. Harry, on the other hand, has constantly defended her from the manipulative tags. During their "tacky" interview with Oprah Winfrey, he clarified that his wife didn't talk him into quitting their royal duties.
"I asked for calm from the British tabloids," he said of what led to the decision. "Once as a boyfriend, once as a husband, and once as a father." When asked if the move was "about getting away from the UK press, because the press is everywhere, or because they "weren't getting enough support from the firm," Harry answered: "Both."