When thrilling fantasy television series Game of Thrones premiered on HBO in April 2011, it unlocked a new level of fame and viewing record the cast and show runners of the show couldn't have possibly imagined. For eight seasons, viewers couldn't get enough of everything Game of Thrones from its story, production value, costuming and its actors. Nothing felt undercooked in character development and execution as it felt like the stars were all made for their roles. One of these stars was Maisie Williams.
RELATED: Everything The Cast Of Game Of Thrones Have Said About House Of The Dragon
The British actress took space on both our screen and in viewers' hearts embodying the prominent character of Arya Stark, third child of Eddard Stark and Catelyn Stark who after escaping persecution of House Stark in the hands of House Lannister is trained as a faceless man, and then uses her abilities to avenge her family.
Since the high-paying series came to an end in May 2019, some of its cast have been on the public radar a lot, including Maisie who has taken on a couple of acting gigs. While acting, Williams has branched out and is thriving at other ventures.
8

Maisie Williams Has Been Busy On Both Sides In Film And Television

Even though Game of Thrones was the actress' debut role, she has been on a roll ever since. With guest appearances on popular television shows like Doctor Who and Robot Chicken, Maisie secured a main role post-GoT in the 2020 miniseries Two Weeks to Live. She also lent her voice as Cammie MacCloud in animated sci-fi television series Gen:Lock alongside Michael B. Jordan from 2019 to 2021.

Her acting credits on the film side after GoT includes The Owners and The New Mutants both in 2020. She will be starring in a main role in the upcoming biographical drama series The New Look.
7

Maisie Williams Landed Role in The New Mutants

Following fellow Game of Thrones star and close friend Sofie Turner landing a main role as Phoenix in the 2019 film Dark Phoenix from the X-Men film series, Maisie stepped into the X-Men world taking on the role of Rahine Sinclair in the 2020 superhero horror film The New Mutants.

The Josh Boone-directed film featured the actress and other notable names like Anya Taylor-Joy, Charlie Heaton and Queen of the South star Alice Braga. Unfortunately, it was a box office flop. It grossed under $50 million as against its estimated budget of nearly $80 million.
6

Maisie Williams Starred In Hulu Biographical Miniseries Pistol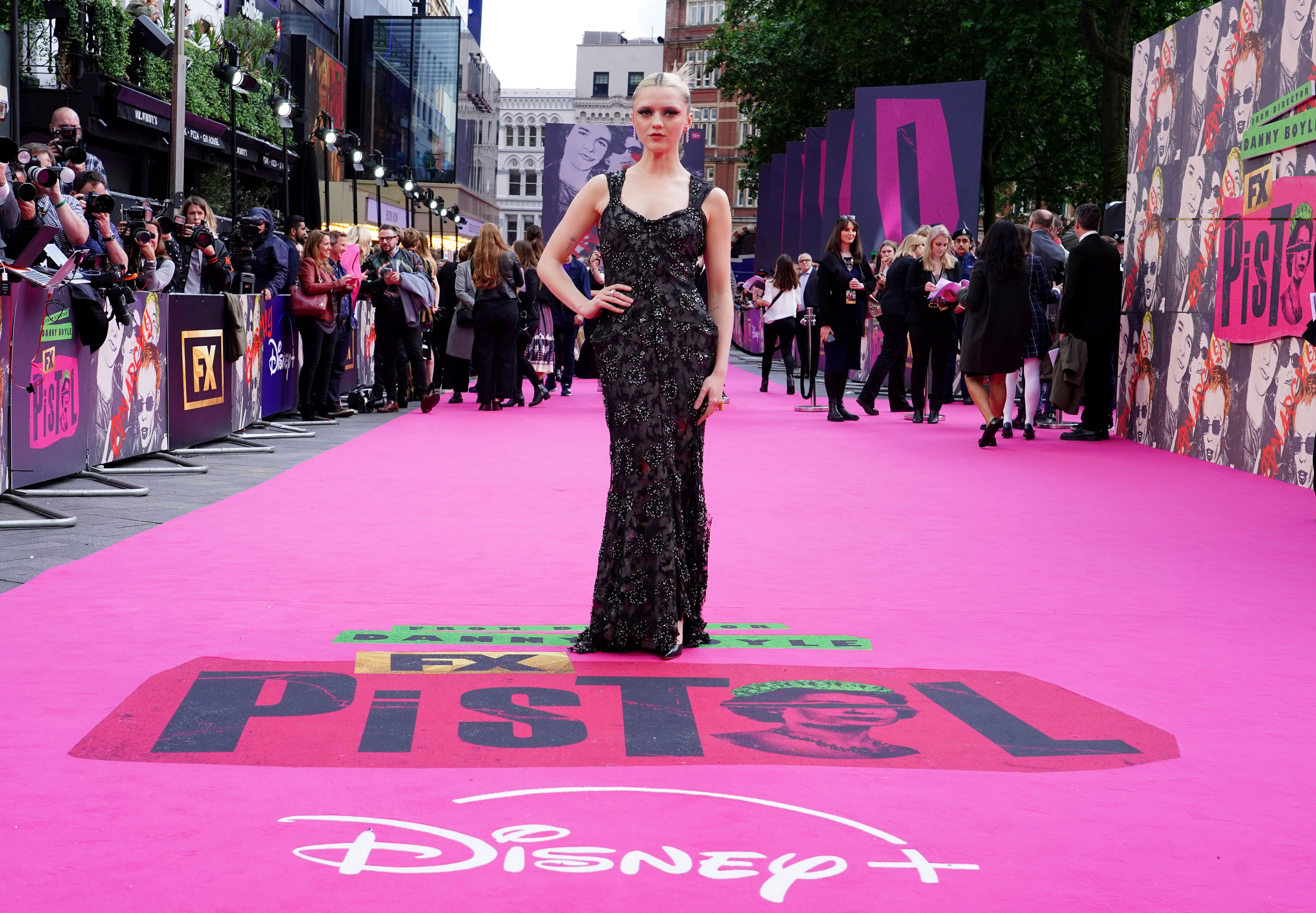 Williams also starred in Hulu's biographical miniseries Pistol as punk rock icon Pamela "Jordan" Rooke. It follows the story of a band who changed music forever.
The synopsis on Hulu's website reads, "A band of spotty, noisy, working-class English kids shake the boring, corrupt Establishment to its core, threaten to bring down the government, change music and culture forever when they come together to form the sex pistols." It is based on Steve Jones' memoir Lonely Boy: Tales from a Sex Pistol. Season one premiered in May 2022.
5

Maisie Williams Partnered With H&M As Their Global Sustainability Ambassador

The actress has been very passionate about environmentalism and sustainable initiatives for improved quality of living. She partnered with H&M as their Global Sustainability Ambassador back in April 2021 to lead a worldwide initiative toward a more sustainable fashion future.

Per the actress' comment on Instagram, her partnership with the brand is to use only recycled or other sustainable sourced materials by 2030. This partnership connotes several H&M appearances and campaigns which focused on circularity and innovation. A lifelike avatar of the actress was also created to launch her role as global sustainability ambassador.
4

Maisie Williams Is An Ambassador For The Mazi Project

The actress was announced as an ambassador for The Mazi Project in December 2022 via a post made. With the ambassadorship, the brand spoke about empowering marginalized 16-25 year olds and helping them reach their potential because they believe food has that power. Per the post, Maisie would serve as an inspiration for young people to enable them to feel capable of doing extraordinary things.

As to why she joined, Williams spoke about being a victim of food poverty as a child. The Mazi Project is a youth-led organization that empowers Bristol's disadvantaged young people through a meal box program that helps to support, nourish and change lives. It is founded by Melanie Vaxevanakis.
3

Maisie Williams Leads A Production Company For Artists And Creatives

Speaking of other ventures and exploring new paths, the actress has a production company which she launched in August 2021. It is led by her and BAFTA Cymru winner Lowri Roberts. According to their website,"Rapt is a production company for artists, visionaries and rule-breakers. Founded by people who grew up in the glow of phone screens, we tell stories you may have heard before – but in ways you've never even dreamed of."

From a documentary to a music video and short films, the company has birthed some projects and are working towards more collaborations Maisie will add to her filmography as an executive producer and producer.
2

Maisie Williams Has A Podcast

Maisie runs a podcast called Frank Film Club alongside Hannah Marie Williams and Lowri Roberts, where they discuss film production either box-office hits or small-budget indies, and unpack issues ranging from casting, story, shots, edits, score and everything in between.

These ladies in film hold nothing back with their special guests also sharing their two cents about filmmaking. As long as it is about film, nothing is left unsaid. It is presented by Maisie's production company Rapt.
1

Maisie Williams Co-Developed And Launched Her Networking App Daisie

In between ending her eight season-long appearance as Arya Stark on the hit fantasy series, the Game of Thrones actress ventured into tech entrepreneurship and officially launched her talent discovery social app Daisie globally in May 2019. The app was previously released in beta mode in August 2018.

Daisie offers a platform where creators can network, like, share and collaborate within a social networking setting. When discussing the goal of the app, Maisie spoke about having a community of artists who are collaborating with each other, uploading their work, sharing their projects and ultimately bettering themselves as individuals.