Share and Follow
Recently, Prince Harry and Meghan Markle got in a "near catastrophic" car chase. At first, the couple was accused of "exaggerating" the incident, but they later "insist their account of the car chase was absolutely not exaggerated, and for people to say otherwise is so hurtful and out of line," per Page Six.
Their representative initially said that it was "near fatal." After the Suits alum was honored at the Women of Vision Awards on May 16, she and her husband, along with her mother Doria Ragland, were chased by paparazzi around Manhattan.
"Last night, the Duke and Duchess of Sussex and Ms. Ragland were involved in a near catastrophic car chase at the hands of a ring of highly aggressive paparazzi," said the rep in a statement released the following day. "This relentless pursuit, lasting over two hours, resulted in multiple near collisions involving other drivers on the road, pedestrians and two NYPD officers."
They added that "While being a public figure comes with a level of interest from the public, it should never come at the cost of anyone's safety." Soon, a security expert has also weighed in on the matter, saying that the chaos isn't covered by the royal security. Here's why.
RELATED: Why Critics Still Haven't Forgiven Prince Harry For Slapping Taylor Hawkins
Tyler Perry Provided Security For Harry & Meghan After They Moved To The US
In their bombshell interview with Oprah Winfrey, Harry and Meghan revealed that after the former's "family literally cut me off financially," they struggled with getting protection for their family during their move to the US. Although they left a lot of questions about their security details, Harry said that their royal security was removed "on short notice" while they were in Vancouver, Canada.
"Their justification was a change in status," Harry said in a statement prior to the interview. "To which I pushed back and said, is there a change in threat or risk?" Oprah then said that when the Sussexes moved to Los Angeles in April 2020, they had to stay in a home owned by Tyler Perry who also provided them security at that time.
Harry also admitted that they were just getting by the money he'd inherited from his mom, Princess Diana. Back then, Sean Spence — a doctorate student in security risk management at the University of Portsmouth — also gave The Conversation an estimate on the former working royals' security costs.
"As a security expert, when I tally up all the initial security costs — from conducting a [Threat Risk Assessment], having basic residential security, to having an armoured SUV and five full time close protection officers — it comes to just over $2.5 million," he said. "But many of these are one-time capital costs, specifically for the residence and transportation."
RELATED: World Radio's The News Coach Podcast Suggested That Elon Musk And Prince Harry Have A Similar Public Persona
Harry & Meghan Are Suing The UK Government To Get Police Protection
In February 2023, the UK press revealed that Harry and Meghan's legal battle against the UK government over police protection had already cost taxpayers around $357,000. It started in 2021. Back then, a rep for the prince said that the goal of his lawsuit is "to ensure the safety of himself and his family while in the UK, so his children can know his home country."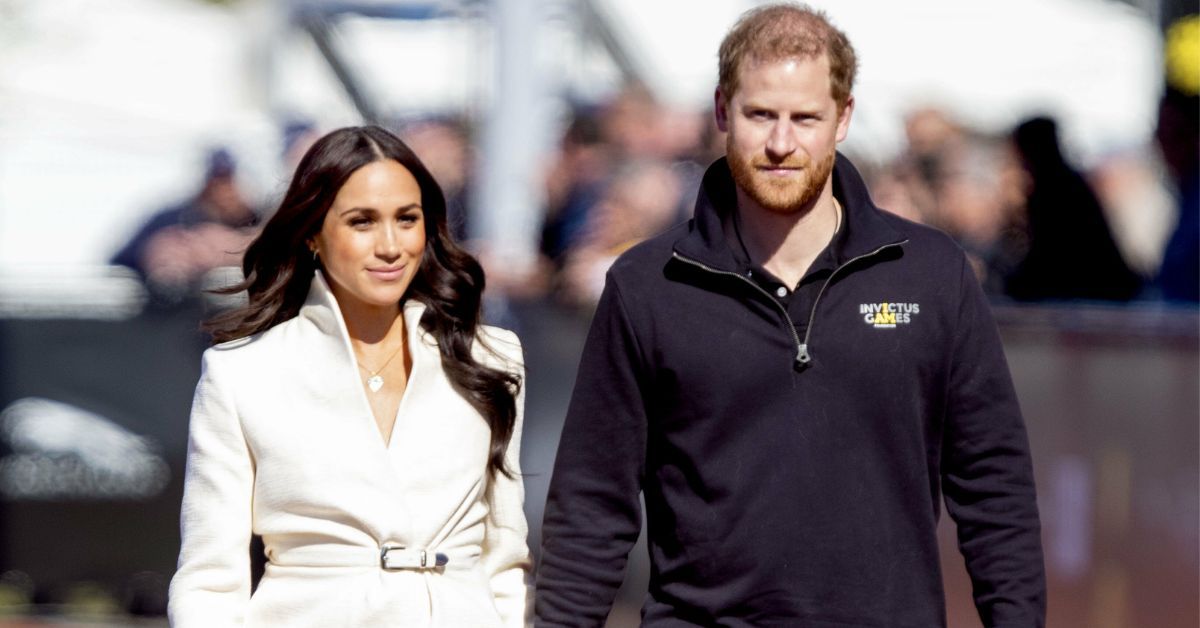 Despite the Sussexes having private security, their reps pointed out that they had no access to UK intelligence. Harry's offer to pay for police protection was apparently dismissed as well. "Prince Harry inherited a security risk at birth, for life," read their camp's statement. "He remains sixth in line to the throne, served two tours of combat duty in Afghanistan, and in recent years his family has been subjected to well-documented neo-Nazi and extremist threats."
They continued: "While [Prince Harry's] role within the Institution has changed, his profile as a member of the royal family has not. Nor has the threat to him and his family." In May, a UK high court judge ruled that Harry would not be permitted to pay for "personal protective security by the police."
As a result, royal expert Richard Atich said that although he does "pity" the couple after their recent car chase — which he called a "byproduct of being out there in the public domain" — they could have prevented it by not taking a yellow New York taxi cab, given their security issues.
"When you are using a yellow New York taxi cab, you become one of hundreds of thousands within a city. You can easily be lost and blend in with the population," Atich explained. "However, if someone sees you getting into their taxi, then you have just unearthed the whole mountain of problems and issues."
RELATED: Why Was Lilibet Mountbatten-Windsor Still Given The Title Of Princess After Her Parents Left The Royal Family?
How King Charles Reacted To Harry & Meghan's Car Chase
King Charles went on with his visit to Ireland following Harry and Meghan's car chase. But recently, an insider said that the newly crowned monarch is now "breathing a sigh of relief" after the couple reportedly put an end to doing interviews, shows, and book projects about the royal family.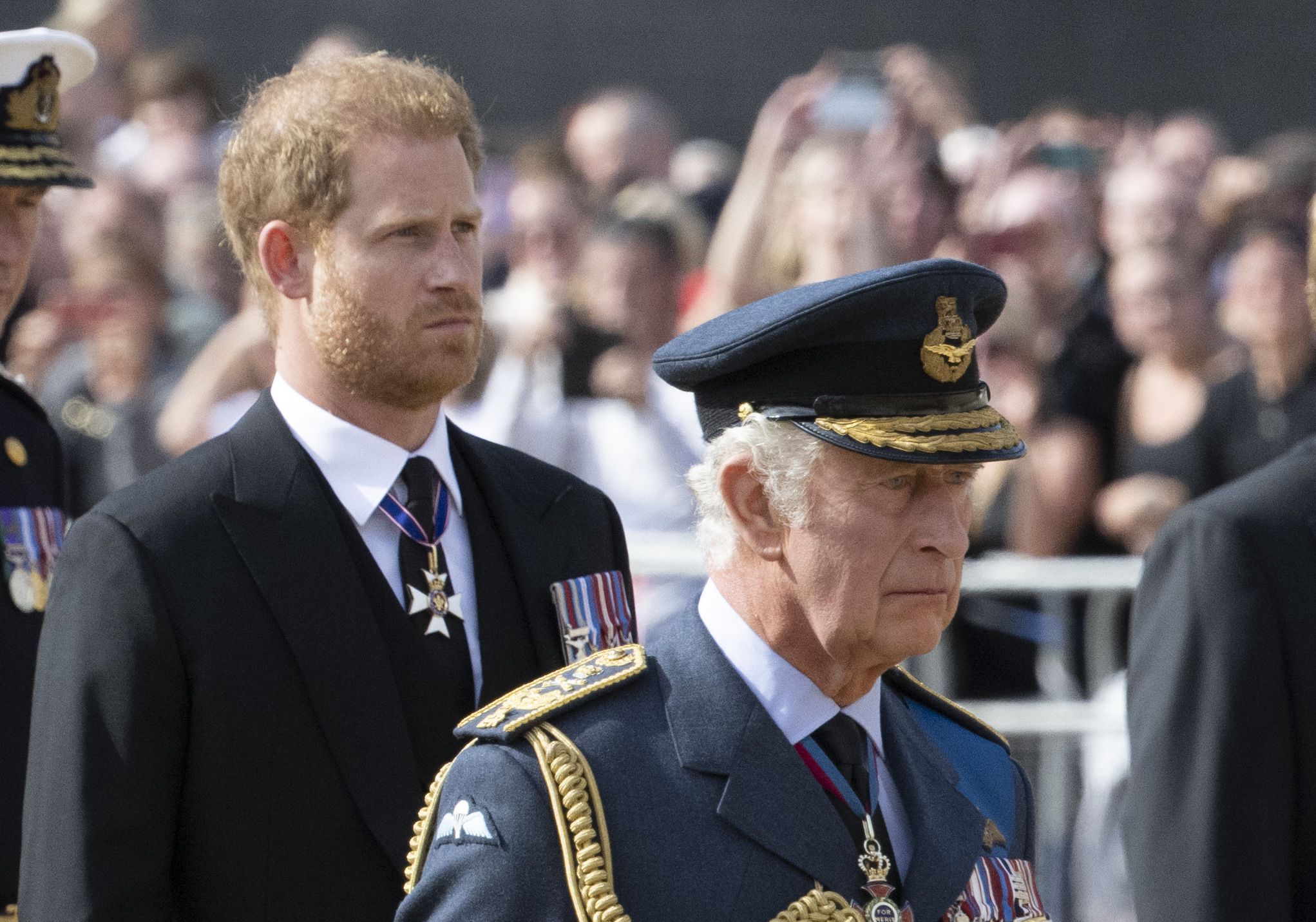 "That period of their life is over — as there is nothing left to say," a source said of the Sussexes' decision. The Sun's ex-royal correspondent, Charles Rae also confirmed the news. "We've seen everybody in the Royal Family, whenever Harry is around and Meghan, they're very, very careful with what they say," he told GB News.
"What they don't want to happen is for them to end up in some sort of documentary or a book with what they've said," he added. "And I should imagine that there are various people from the various palaces, including from the King down, must be sitting back in their armchairs today, breathing a sigh of relief. I just hope it stays that way for them."
However, Harry is still looking into producing a documentary about his late mom. "Let's wait and see if they actually stick to this," Rae said. "They're supposedly now going to stop their royal bashing and be behind the cameras at Netflix."
Share and Follow