Share and Follow
Life has changed for Julianne Hough since she finalized her divorce alongside Brooks Laich, ending the couple's three-year marriage. Hough has been attached to other names since, including Ryan Seacrest. However, she continues to keep her relationship life quiet, while Brooks Laich has moved on and is engaged.
In the following, we're going to take a closer look at the divorce process between Hough and Laich. Hough opened up about how it all went down and surprisingly, called the experience a positive one.
It appears as though she's telling the truth based on the way the settlement went. The result was unlike most Hollywood marriages, with a prenup in place and clean conditions by both sides.
We'll reveal the settlement info, while taking a look at where the two are at nowadays.
Julianne Hough Called Her Divorce From Brooks Laich A "Beautiful Separation"
Julianne Hough and Brooks Laich married in 2017. Based on their relationship, it seemed as though the two were in it for the long run. However, their separation caught lots of fans by surprise, with Hough filing for divorce.
The two kept the details of the separation quiet. However, tabloids suggest that Hough wanted more freedom, and it caused the split between the two sides.
It is said that Laich still loved Hough at the time of the divorce, while the star also discussed the divorce alongside Hello Magazine, calling it a "beautiful separation."
"We had the most beautiful separation… It was filled with love and respect. Like any relationship that means something, you learn and you grow, and you are blessed with those riches that you experienced from that relationship."
RELATED – Did Denise Richards Let Charlie Sheen Off Easy During Their Divorce Settlement?
The former couple would also write a joint statement together.
"We have lovingly and carefully taken the time we have needed to arrive at our decision to separate," said the pair. "We share an abundance of love and respect for one another and will continue to lead with our hearts from that place. We kindly request your compassion and respect for our privacy moving forward."
As for the settlement that took place in court, it was a rarity as to how smooth the process went.
Julianne Hough's Settlement With Brooks Laich Was Extremely Amicable And Featured A Prenup In Place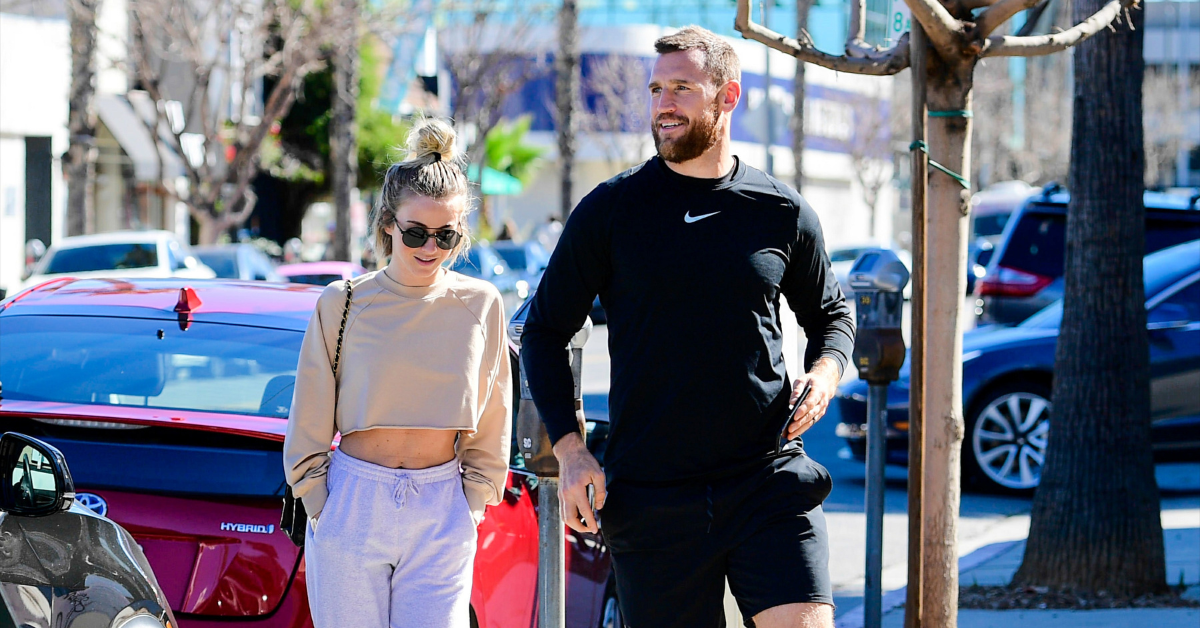 People revealed some of the details to the settlement, and given the information, things were very amicable between the two sides. The couple had signed a prenup just prior to tying the knot.
People reports, "The prenup was signed on June 27, 2017 — just 11 days before their July 8 wedding — and helped outline the divorce judgment, which stated that the pair were splitting due to "irreconcilable differences" that led to an "irremediable breakdown of the marriage."
RELATED – The Divorce Settlement Between Harrison Ford And Melissa Mathison Was One Of The Most Expensive In Hollywood History
The process was a smooth one as both sides declined spousal support throughout the divorce, and the couple did not share any joint properties either.
"The exes also did not share any community properties together, allowing for the separation of properties to be rather straightforward, with Brooks retaining his personal properties in the split and Hough doing the same with hers."
"The former couple did share one joint property: a membership to the Gozzer Ranch Golf and Lake Club. However, each party had a 50 percent separate property ownership interest, according to the docs."
RELATED – Katie Holmes And Tom Cruise's Divorce Settlement Reportedly Included A Rule That Hindered Her Dating Life For Years
With no kids either, it was a rarity in Hollywood as the two underwent a smooth settlement.
Brooks Laich Moved On And Is Engaged, While Julianne Hough Keeps Her Details Private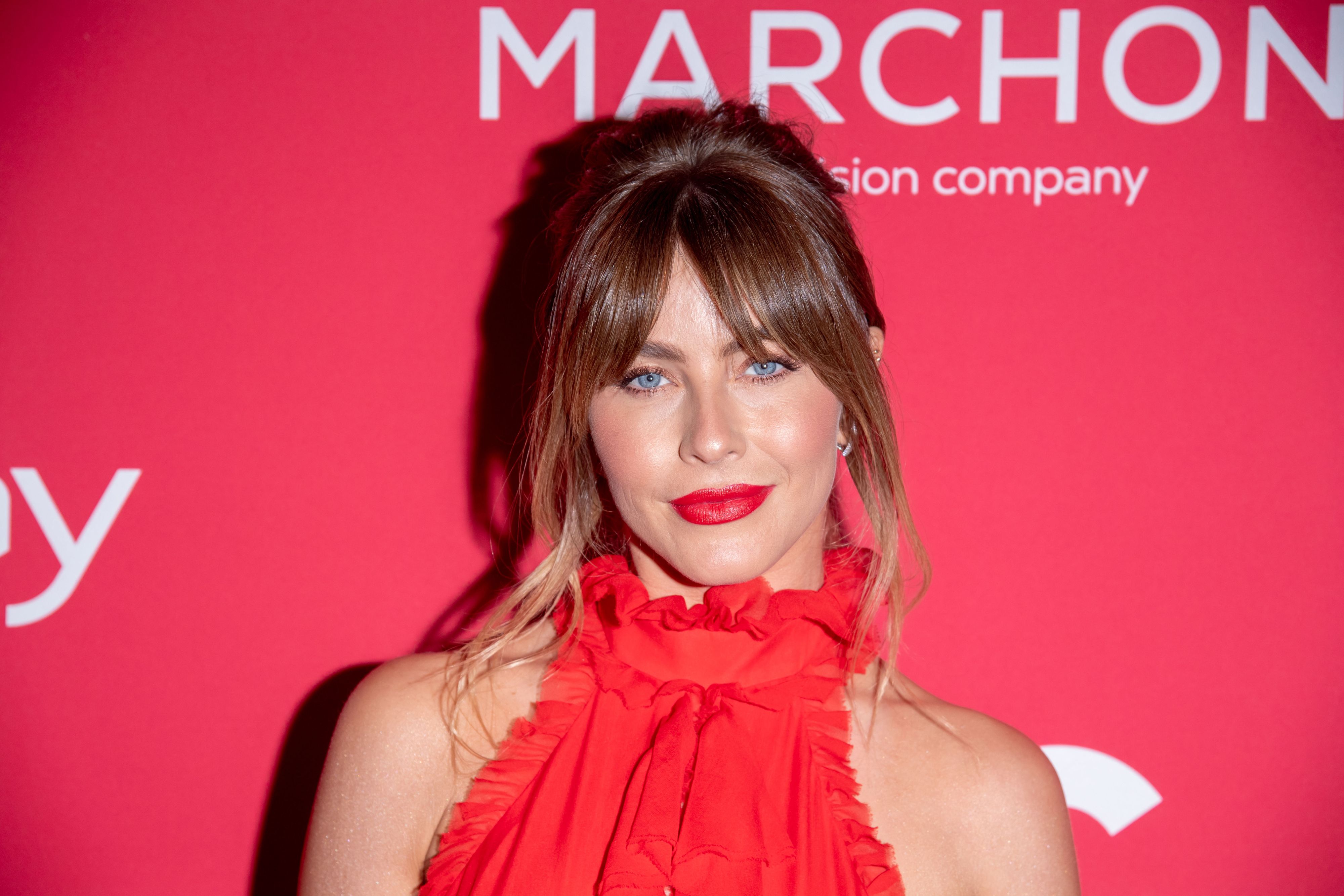 Both sides have moved on since the relationship came to an end. Laich got engaged late year in 2022 alongside Katrin Tanja after dating for two years.
As for Julianne Hough, fans were very confused about her status after she wished friend Tyler Lain a happy birthday. The post would lead fans to believe that the two were dating.
She wrote, "Happy Birthday to the most beautiful soul on the planet! Tyler, your light shines brighter than anyone I've ever known. You are unique and chic, definitely not basic. You give the best hugs but really, you ARE a warm hug."
Hough continues, "You dance, play and enjoy life to the fullest every single day and therefore transfer all the joy and laughter to anyone and everyone who meets you. You've been such an important reason why NYC feels like home to me and so many of our friends. You are beyond special and I'm lucky to be in your life. Celebrating you today and everyday! Love you forever."
Hough would later clarify the post, confirming that they are just friends.
"For everyone assuming… Tyler is my BEST FRIEND! We are not in a relationship."
Her relationship status remains unknown at this point.
Share and Follow