Quick Links
The Truth About Mike Tyson's Wife's Shady Past?
How Did Mike Tyson's Wife Save Her Life?
When you look at most celebrities who have risen to fame over the last decade, they all seem like they came out of some kind of polishing school since they are so careful about what they say. On the other end of the spectrum, fans know there is very little that Mike Tyson is afraid to say.
Easily one of the best boxers of all time, Tyson could have done all of his talking in the ring and still cast a huge shadow. However, Tyson has also spent his career saying outrageous things that are especially shocking in retrospect. On top of the mind-blowing things Tyson used to say about his opponents, Mike has said shocking things about himself and he has made some amazing claims about Michael Jackson. Unsurprisingly, Tyson also is very frank about who his friends are and who he can't stand.
Yet another topic that Tyson is extremely open about is his claim that he owes his life to his wife, Lakiha Spicer. What many of Tyson's fans may not realize, however, is that on top of saving her husband's life, Spicer also has a very shady past.
The Truth About Mike Tyson's Wife's Shady Past?
As anyone familiar with Mike Tyson's history will already know, the former boxing champion has gotten himself in a lot of trouble in the past. Of course, boxing fans will never forget the incredible way that one of Tyson's bouts with Evander Holyfield ended since it was one of the craziest moments in mainstream boxing history.
Related: 10 Little-Known Facts About Mike Tyson's Rise To Fame
As bad as the Holyfield situation was, it pales in comparison to the headlines about Tyson that were going around in the early-'90s. For example, Tyson has admitted to striking one of his ex-wives in the past.
Worse yet, Tyson was accused of a truly awful crime that is too disturbing to describe here. After being put on trial for that alleged crime, Tyson served almost three years behind bars. That said, Tyson has always denied that he committed the crime he was convicted for and he has admitted to a lot of misdeeds.
No matter what conclusion any observer makes about whether Tyson committed that crime, the truth remains that the boxer has a shady past.
Just like Tyson, his third wife, Lakiha Spicer, has a criminal past but unlike her husband, she hasn't been accused of anything involving violence.
In 2004, the Department of Education alleged that Spicer, her mother Faridah Ali, and four other people conducted a money-laundering scheme. Ultimately, Spicer was charged with "two counts of conspiracy, four counts of mail fraud, one count of theft concerning programs receiving federal funds, and one count of false statements."
At the time that Spicer was charged, the Department of Education's press release stated that she was facing a maximum sentence of 105 years behind bars.
According to the charges, Spicer worked as the Assistant Director of Education for the Sister Clara Muhammad School in Philadelphia. While that sounds legitimate, the problem is the government claimed the school received federal funding to offer classes that weren't real.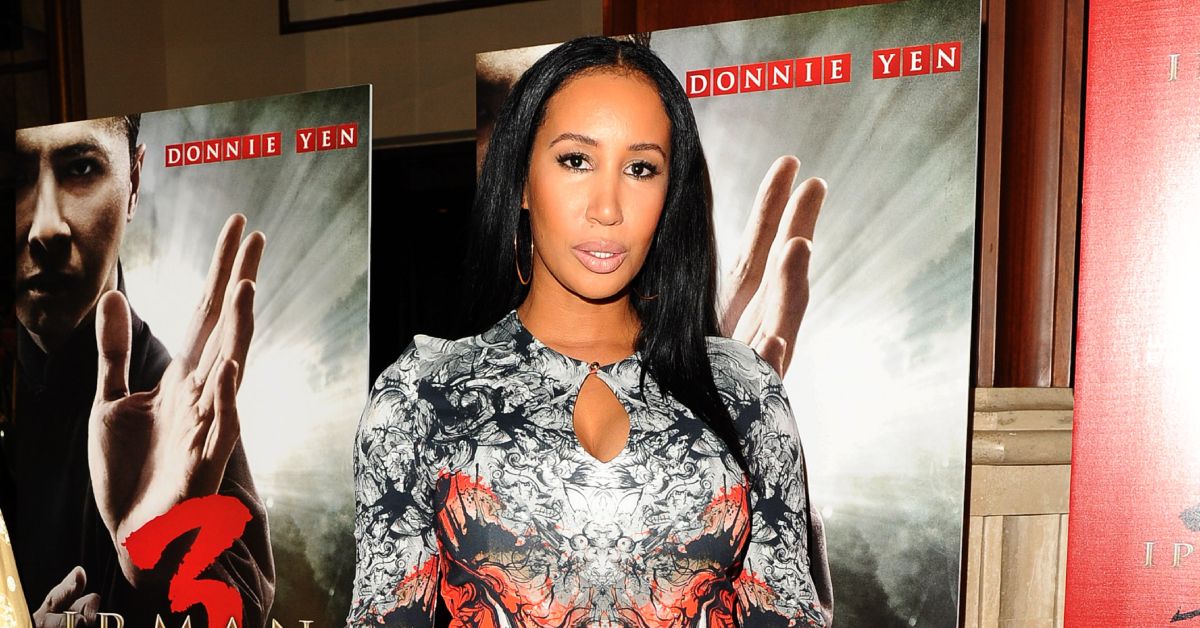 Furthermore, the government claimed that Spicer fraudulently pocketed $71,000 after she was fraudulently paid for teaching classes that never happened.
Ultimately, Spicer was found guilty, she was ordered to serve six months behind bars, and she had to pay back $30,000 in restitution. Despite initial claims that Spicer and her legal team were going to file an appeal, that never happened, and she went to prison as ordered.
Of course, Spicer is far from the only person who has made serious mistakes in the past and she seems to have lived on the straight and narrow ever since. That said, it is interesting to note that Spicer was found guilty of her crimes just over a year before she married Tyson.
How Did Mike Tyson's Wife Save Her Life?
A few years after Mike Tyson and Lakiha Spicer walked down the aisle, the legendary boxer and his wife were interviewed by the New York Post. In that interview, Tyson spoke about how he spent years wasting his life and not looking for the right thing in a relationship.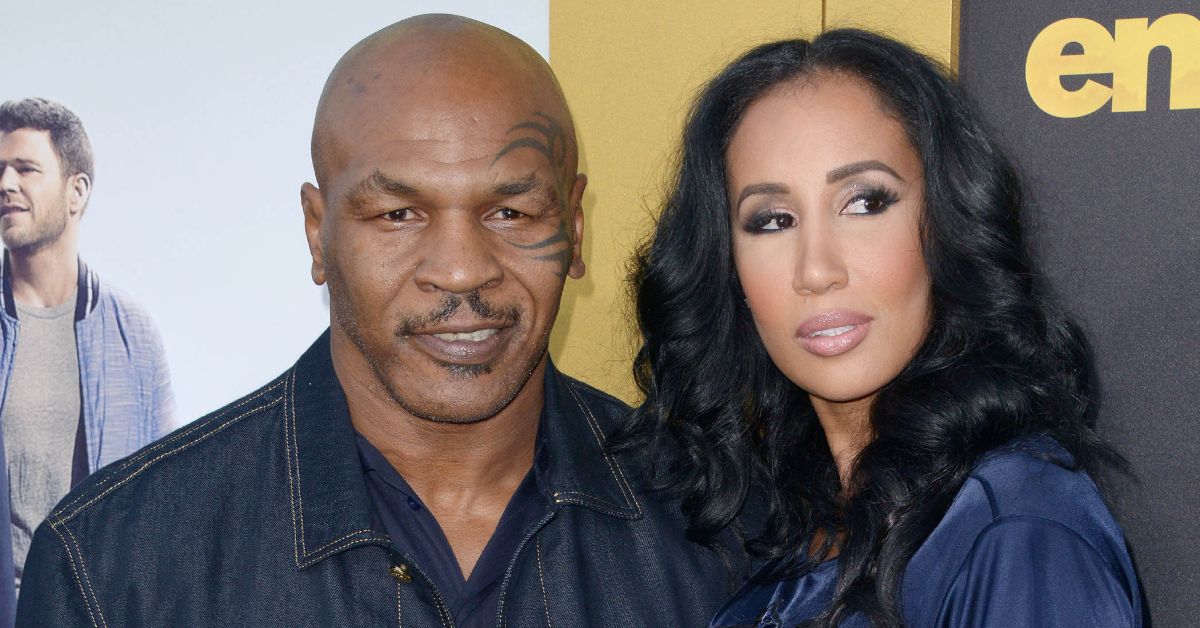 "At that particular time I was an idiot and I believed that it was normal protocol that everyone should want to be with me. That's what I was taught in life. I didn't know people could really care about you because you're really not that bad of a schmuck."
Related: Mike Tyson Is Taking A New Approach To Life
According to Spicer, after she met Tyson at that time in his life, she tried to move on to other potential partners. No matter how much she wanted to find someone else, however, Spicer kept being drawn in by Tyson.
"I could never really get him out of my system. I would try and then we would get back with each other. He's the only person I was ever able to fall back in love with several times. Usually when I'm done with someone I'm over it. I'd think I'd have him out of my system and then we'd start talking again and it was just on again."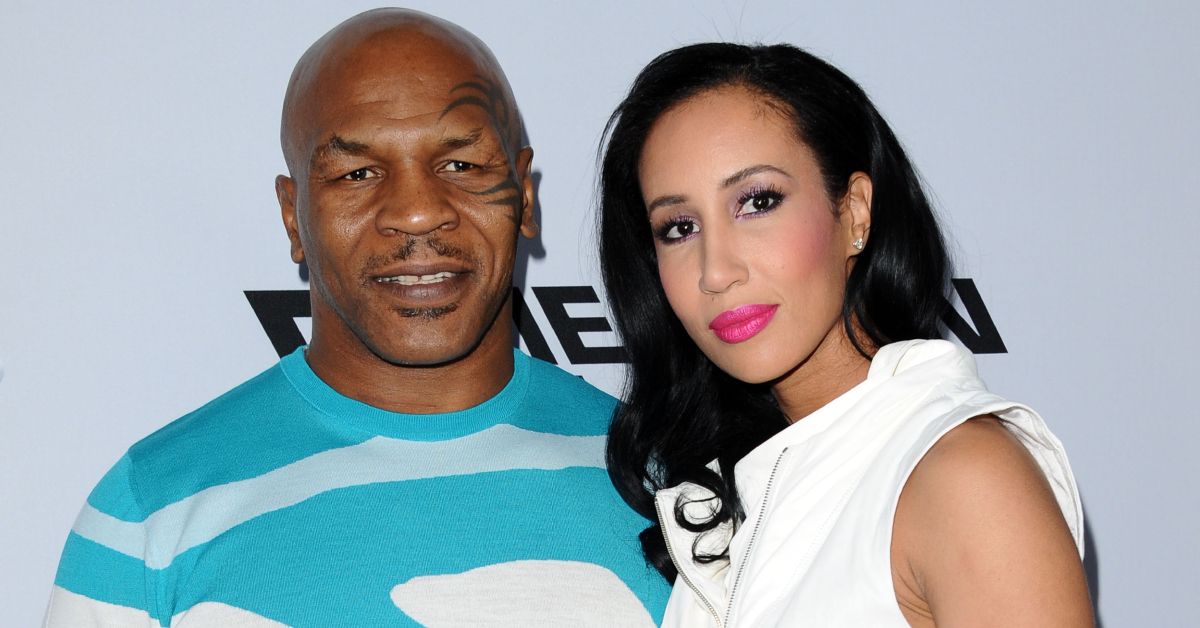 Spicer also went on to explain that during the early stages of her relationship with Tyson, both of them were in a bad place financially. "We were both destitute."
Related: Mike Tyson Says This Film Scene Saved His Career
On top of being broke at that time, Tyson was also dealing with a much more serious problem since he would go on multiple day benders of consuming illegal substances.
Things got so bad that when there were internet reports that Tyson had overdosed, Spicer was so convinced he was gone that she called the coroner's office. "I was shaking. I just knew he was dead."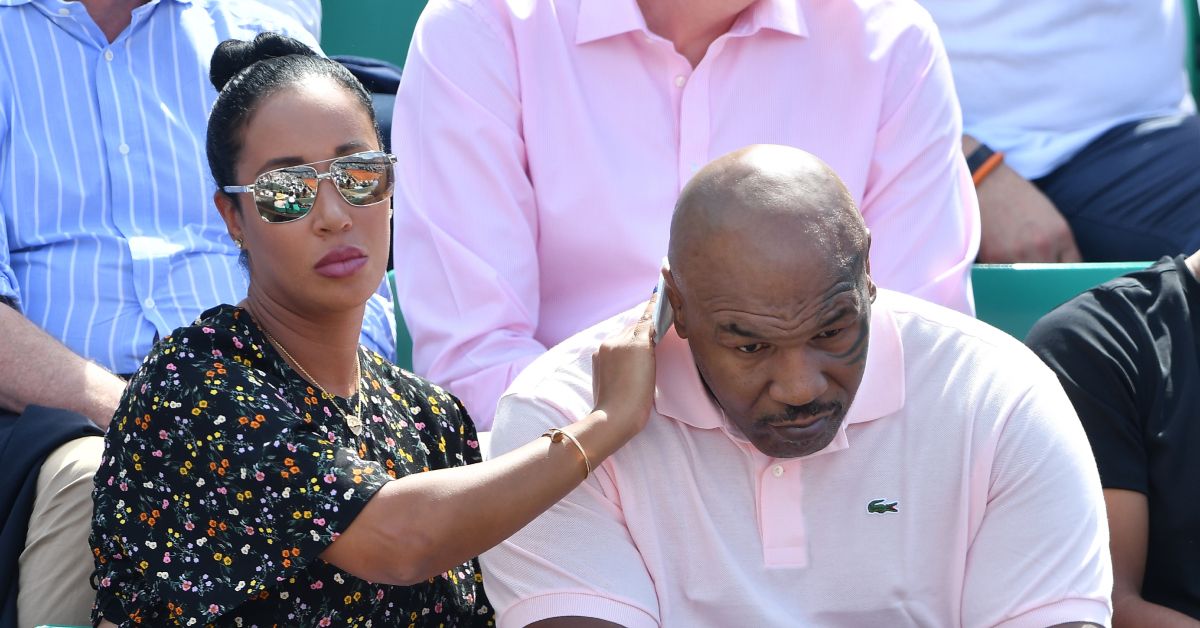 After hitting rock bottom and realizing that Spicer still was there for him, Tyson cleaned up his act. From there, the couple tied the knot, and they've welcomed two children into the world which makes Tyson a father of eight children.
Not long before they spoke to The Post, Tyson and Spicer renewed their vows even though it had only been a few years since they got married.
While talking about his relationship with Spicer, Tyson summed things up by saying she saved his life. "I'm just happy I got involved with her. It's truly a life-saving experience."
Still together today, Tyson and Spicer will celebrate their 15th wedding anniversary in 2024.