Adam Sandler is top two of Jennifer Aniston's 10 closest friends in Hollywood, and he isn't number two. Sandler and Aniston go way back to the early '90s when they met and bonded over pickles at Jerry's Deli. The comedian duo immediately figured they had a great rapport and gravitated toward each other to build a friendship that would last the test of time.
RELATED:8 Revelations Jennifer Aniston Made About Her Fertility Struggles
Years after they became friends, Adam Sandler and Jennifer Aniston starred in two rom-coms, Just Go With It and Murder Mystery. In both films, the perfect interpretation of their roles and onscreen chemistry sparked dating rumors between Sandler and Aniston. While many are oblivious of their over 30 years of friendship, here's the truth about Adam Sandler and Jennifer Aniston's bond.
9
Adam Sandler And Jennifer Aniston Are Childhood Friends
Adam Sandler and Jennifer Aniston have been friends since they were 14 years old. The longtime friends met when Aniston was dating one of Sandler's friends and sparked an instant connection after bonding over pickles at Jerry's Deli.
Although he had no clue that they would be successful entertainers, Sandler immediately knew they would be friends. "I knew I was going to be friends with her," he told E News. The realization was mutual, as Aniston felt the same way about him. "He's such a mensch, and you just love each other; he takes you in, and I'm very much the same way," she shared.
8
Adam Sandler And Jennifer Aniston Almost Worked Together On Saturday Night Live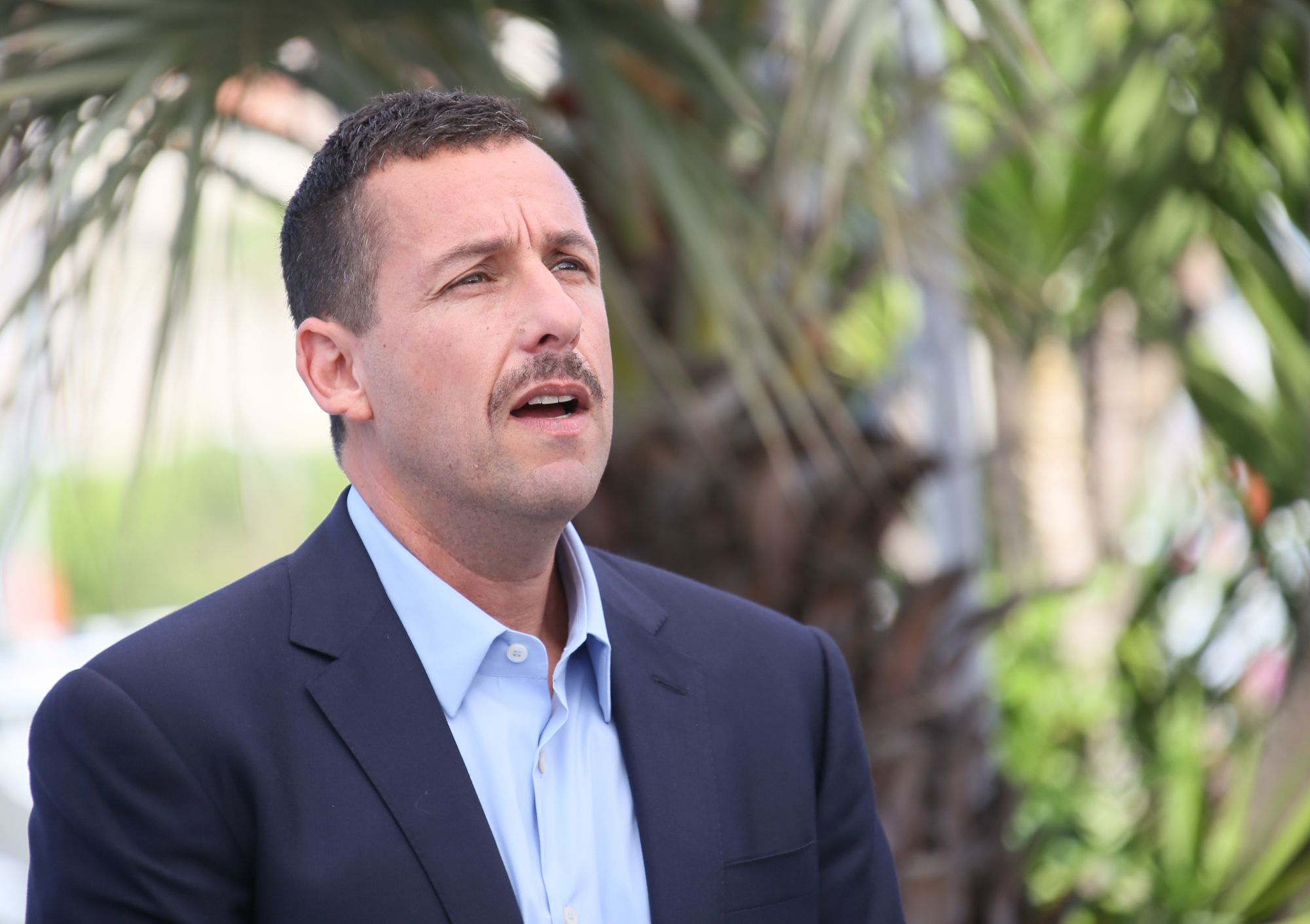 Adam Sandler and Jennifer Aniston would have worked together long before they were co-stars on Just Go With It. In a 2019 appearance on Howard Stern Show, the Life of Crime star revealed why she turned down a spot on Saturday Night Life. "It was a boys' club," she explained.
In a 2011 appearance on Oprah, Sandler, then a cast member of the comedy sketch, revealed that he had seen Aniston come on the floor where the show's creator's office was. The Click star had hoped that Aniston would join the show, but his hopes were dashed when she turned down the offer.
7
Adam Sandler And Jennifer Aniston Have Starred In Movies Together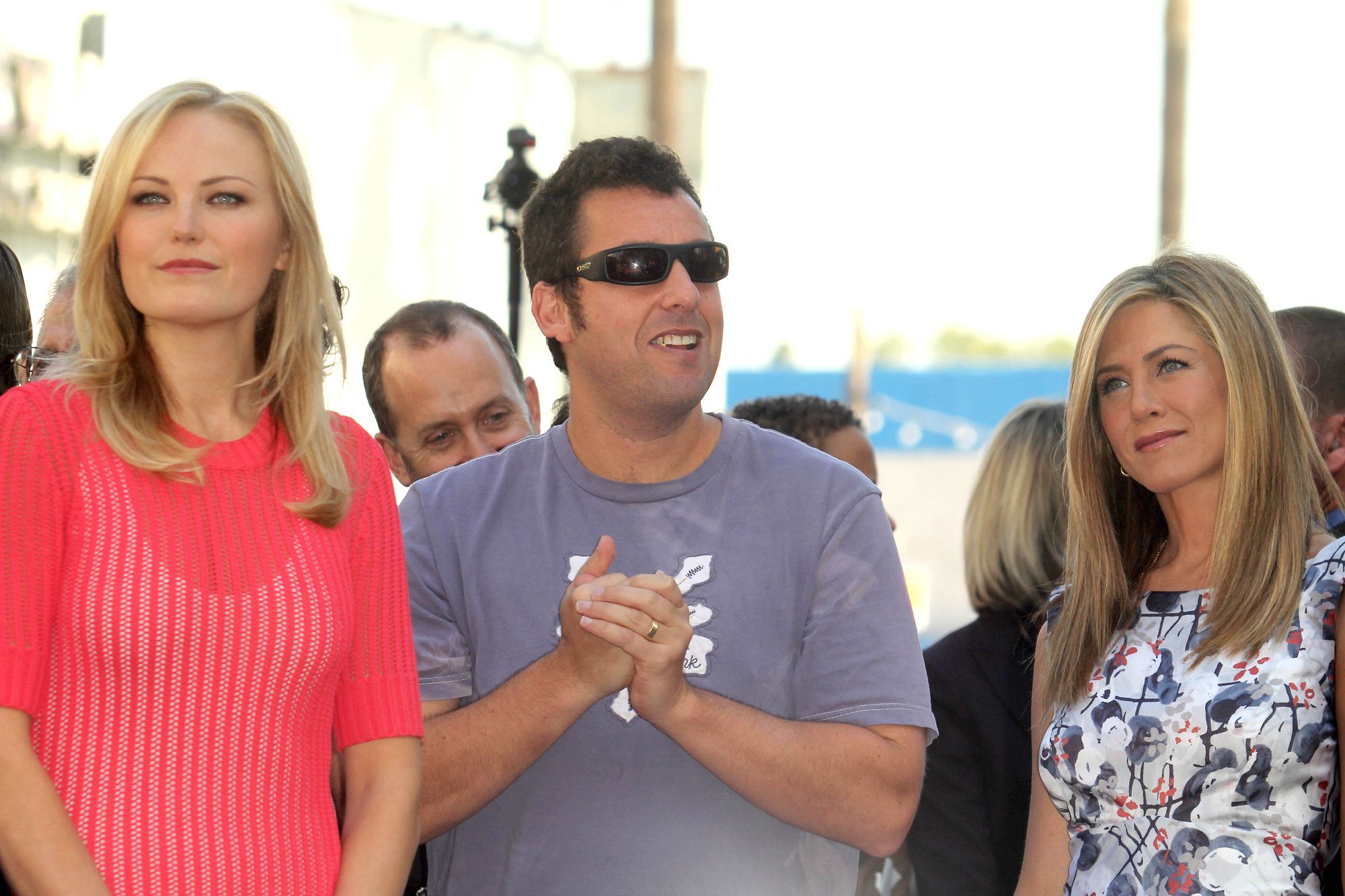 Adam Sandler and Jennifer Aniston might have missed the chance of being co-stars at the legendary comedy show, but the longtime friends were presented with other opportunities to work together. The duo co-starred in the 2011 romantic comedy Just Go With It and the 2019 Murder Mystery. In both movies, Sandler and Aniston were couples, and the friends had intimate scenes that turned out awkward and hilarious.
Aside from his longtime friend, Sandler is associated with another actress. Sandler and Barrymore have worked on three rom-com films together, one more than he has done with Aniston. As if the internet couldn't deal with this fact, they sparked a Drew Barrymore, Adam Sandler, and Jeniffer Aniston triangle debate.
RELATED:Adam Sandler Changed His Career With Happy Gilmore, But One Actor Wishes He Was Never In The Film
6
Adam Sandler And Jennifer Aniston's Friendship Transcends To Their Families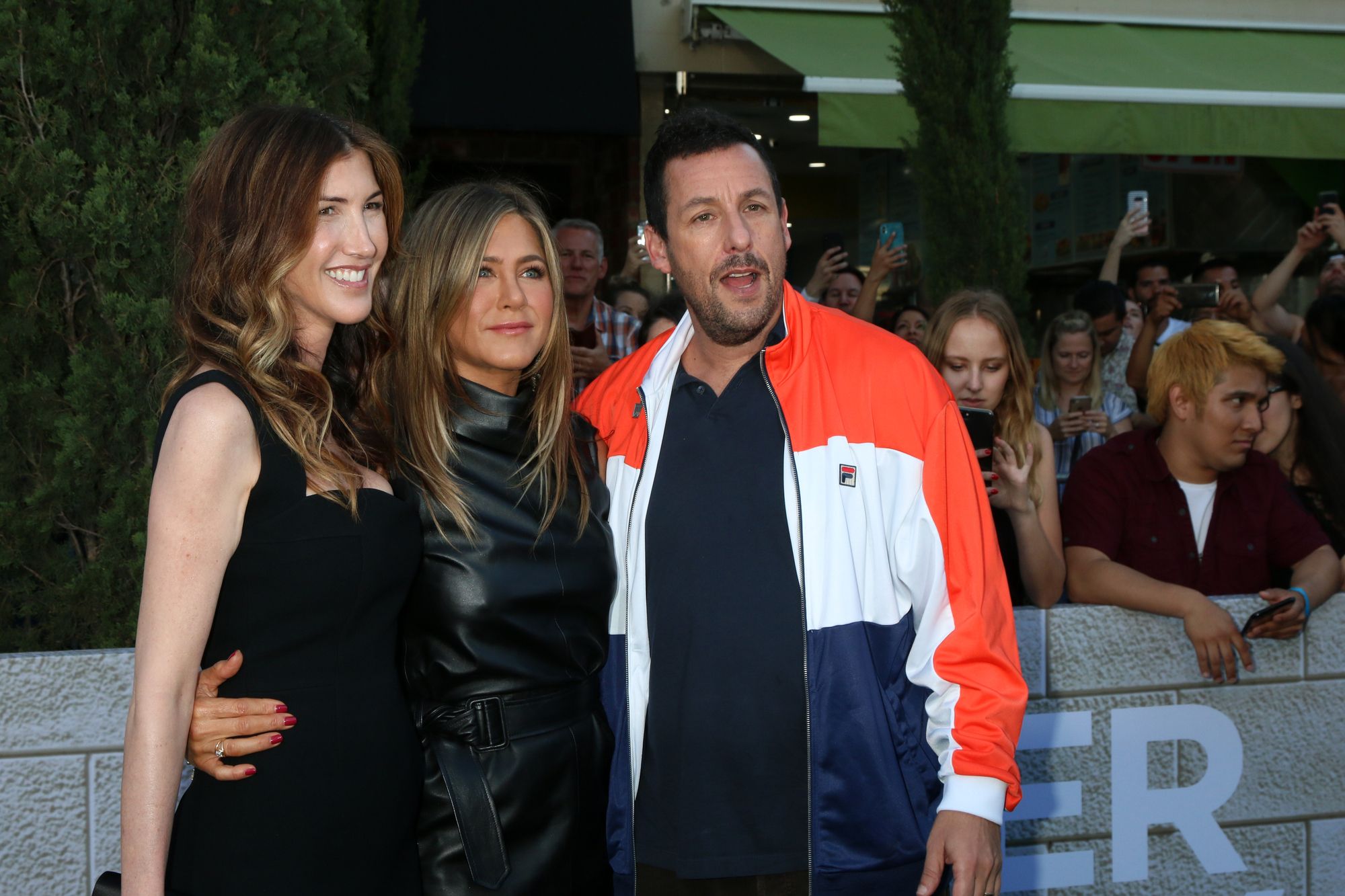 What's an over three-decade-long friendship if the love between the friends doesn't trickle down to their families? Due to the close bond between the Murder Mystery co-stars, the companionship has gone beyond hanging out as they have built a strong relationship with each other's families. Adam Sandler once revealed that his wife and Jennifer Aniston had teamed up to help him live a healthier life.
"She and my wife have a nice time tag-teaming to try to make me a healthier human being. Like, they want me to stretch more," he told The Hollywood Reporter.
5
Jennifer Aniston Is The Social Half Of The Duo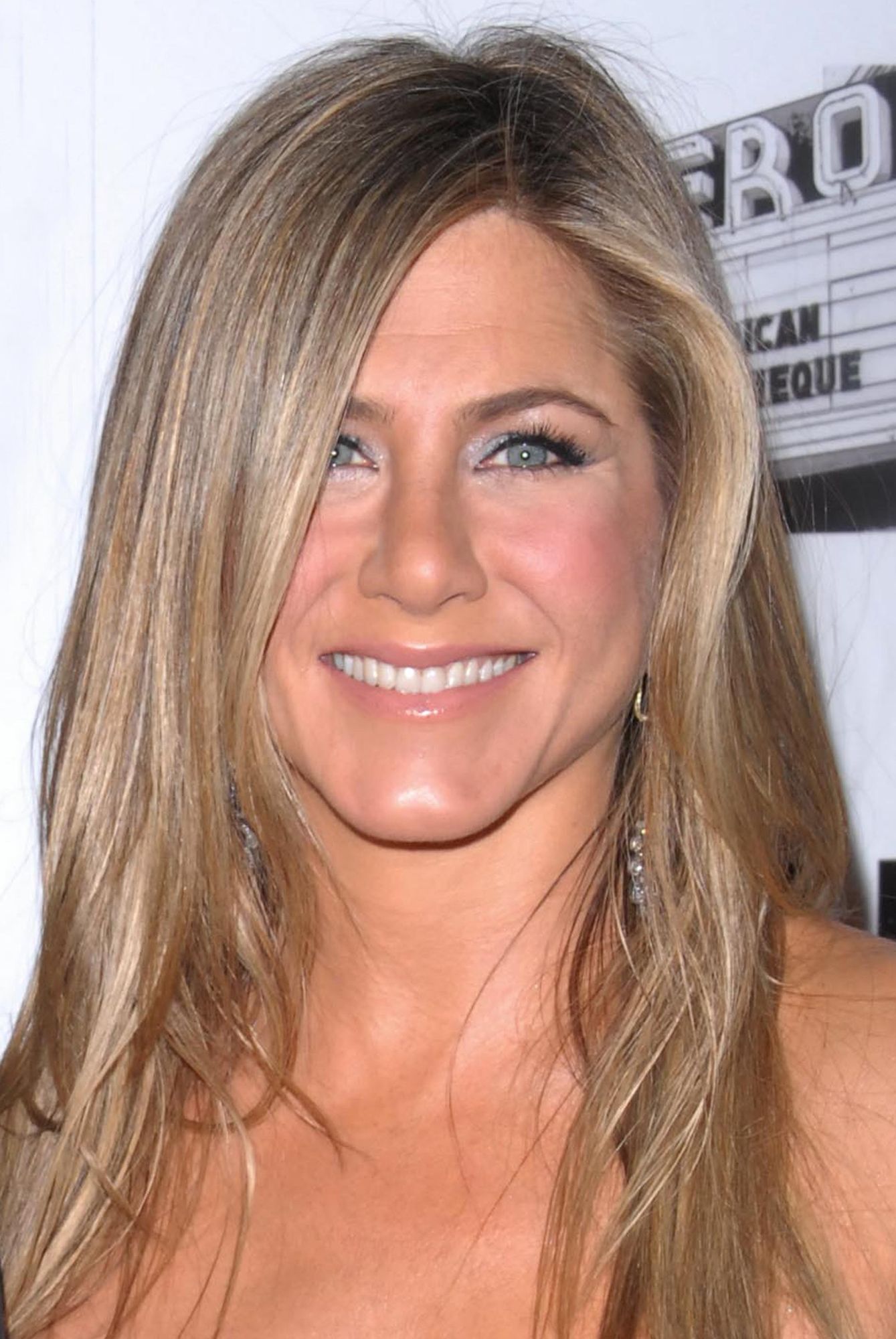 Like many friendships, the one between Adam Sandler and Jennifer Aniston is half-and-half. While Sandler is comfortable enjoying the quiet of his home, Aniston comes alive in social gatherings.
On several occasions, Sandler has mentioned how her sociable nature boosts his social life.
In a 2019 interview on The Ellen Show, the comedian revealed that he had ended up sitting next to Bono on a night out due to Aniston's social nature. In another with The Hollywood Reporter, Sandler revealed that there is no leaving the party when he and his wife party with her.
4
Are Adam Sandler And Jennifer Aniston In Love?
Love is the basis of several genuine friendships, and the one between the Murder Mystery stars is no different. Adam Sandler and Jennifer Aniston share a bond that is strictly platonic. With a bond that has lasted over 30 years, the duo have become family and see each other as siblings.
RELATED:Jennifer Aniston Pulled Over To Greet Angelina Jolie In Their One And Only Meeting
3
Adam Sandler And Jennifer Aniston Have Mutual Admiration
During the 2019 People's Choice Awards, where Jennifer Aniston was named the People's Icon, the world got a glimpse into how much the friends admired each other. Before accepting the award, Aniston was introduced by Adam Sandler. In his statement, the comedian showered accolades on his longtime friend, praising her for her good nature, hard work, commitment, and generosity.
In her acceptance speech, Aniston equally sang Sandler's praises. "I love this man with all of my heart to the point where I, this is one of the kindest human beings you will ever meet," she shared.
2
Jennifer Aniston Disagrees With Adams Sandler's Fashion Choices
Even though Adam Sandler has both his most beloved and absurd outfits in his wardrobe, the comedian looks casual most of the time. The She's Funny That Way star may admire many things about her friend, but she is certainly not a fan of Sandler's questionable wardrobe choices.
In a chat with Ellen DeGeneres, Jennifer Aniston discussed Sandler's choice of wearing a casual fit for a dinner at George Clooney's house. Aniston could not understand why he dresses so casually compared to his always gorgeously dressed wife.
1
Adam Sandler And Jennifer Aniston Show Up For Each Other
Adam Sandler and Jennifer Aniston show up for each other in their high and low moments. In 2003, Aniston celebrated with Sandler when he exchanged vows with his wife, Jacqueline Samantha Titone, in Malibu. Although there was no mention of Sandler at Aniston's wedding to Brad Pitt, the comedian was a shoulder to lean on when the marriage ended in 2005.