The View was created by Barbara Walters in order to give women a space to discuss important issues. While this didn't begin as a political show, it eventually became known for its highly-charged political discussions during their Hot Topics segment. Over the years, there have been varying theories as to how the show became so political.
Donald Trump has certainly been a topic of conversation on the show for many years now. From his campaign to his Presidency to his many headline-grabbing comments during the Biden administration, Trump has been a fixture of The View. Trump has often criticized the show, which has been especially critical of him.
However, while Trump was still running for President in 2015, he made an appearance on The View. While he's appeared on the show many times, this one was particularly memorable, because it seemed co-host Joy Behar forgot his name.
Joy Behar Says Donald Trump Is The Reason 'The View' Has Become A Politically-Charged Show
When The View first premiered in 1997, the show was a place for women to discuss various issues that were important to them. However, while many today see those issues as political, that wasn't always what the show was known for.
During a reunion special titled Behind The Table: A View Reunion, former co-hosts gathered together and reflected on the show. Debbie Matenopoulos, Joy Behar, Star Jones and Meredith Viera all discussed how and why the show became so political.
Related: 8 Times Barbara Walters Asked Stars Tough Questions
"The show is more political," said Matenopoulos. "When we were on, it was funny — and fun, it was variety."
Behar mused that Trump is the reason the show became so politically-charged.
"It wouldn't be if Trump weren't president. Because he is the reason that we changed — 'cause he was so awful. And we had to talk about it,"
Viera then said that it was more than Trump, but also the state America was in at the time.
"It wasn't just him, but what happened to the country as a result," Viera said. "All the anxiety — and all the confusion, all the fighting."
It seems obvious to many that when Rosie O'Donnell first joined the show in 2006, the tone changed. That was when politics began to come up more often during Hot Topics. This is something Jones seemed to agree with, pointing to the now-infamous split screen fight between O'Donnell and Elizabeth Hasselbeck.
"I remember when the show changed," Jones said. "I can track it back from the moment I thought it happened. When they went with that split-screen with Rosie O'Donnell and Elizabeth… I thought that if I had to be critical, that would be the moment I would be critical of because I thought no matter when we disagreed, we had the ability to disagree without being disagreeable."
Trump Says His Former Communications Director Should Be Fired From 'The View' As Co-Host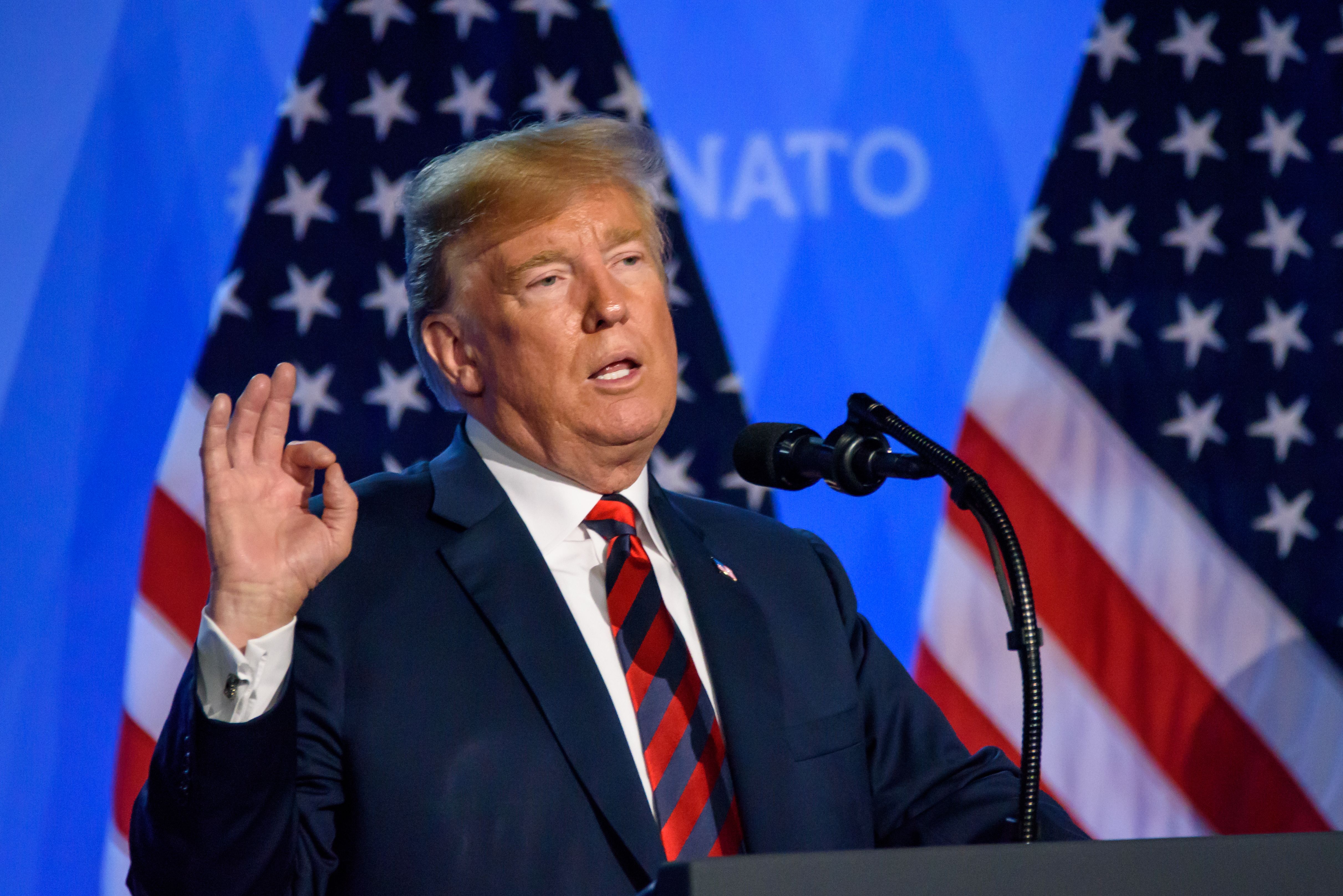 Alyssa Farah Griffin once served as communications director under the Trump administration. However, since leaving Trump's administration, Farah Griffin has often spoken against Trump. She has been particularly vocal about the attack on the United States Capitol on January 6, 2021.
Shortly after leaving Trump's administration, CNN hired Farah Griffin as a contributor. Over the summer, she was hired by ABC to replace Meghan McCain as the new Republican co-host of The View.
Related: Why Doesn't Donald Trump Ever Cut His Hair Short? A Hairdresser Might Have The Answer
Farah Griffin's open criticism of Trump has not been sitting well with the former President, who spoke against her in a series of posts on Truth Social.
"Alyssa Farah totally misrepresented her true feelings about me and the Trump Administration in order to get her job at ratings disaster CNN, and a seat with the low IQ people at The View," Trump wrote.
"Look at what she said about me, and that doesn't include the beautiful letter she sent and other statements she made. They should fire her for misrepresentation or fraud. Release the letter, Alyssa!"
Trump concluded by sharing a series of tweets by Farah Griffin where she praised Trump and said serving in his administration was "an honor of a lifetime."
Despite what Trump and many other critics have said, Farah Griffin has always pushed back against theories that she is becoming more critical of Trump in order to gain notoriety.
Joy Behar Called Trump 'Dave' When He Appeared On 'The View'
Trump has made many appearances on The View over the years. However, one particularly memorable appearance came in 2015.
"A lot of what you say, I think, is correct," Behar said before listing off policy positions typically associated with Democrats. "Are you a Democrat really at heart, Dave? What's his name?"
"Donald," some of the hosts chimed in.
"Donald. I'm so used to calling you, 'The Donald,'" Behar said.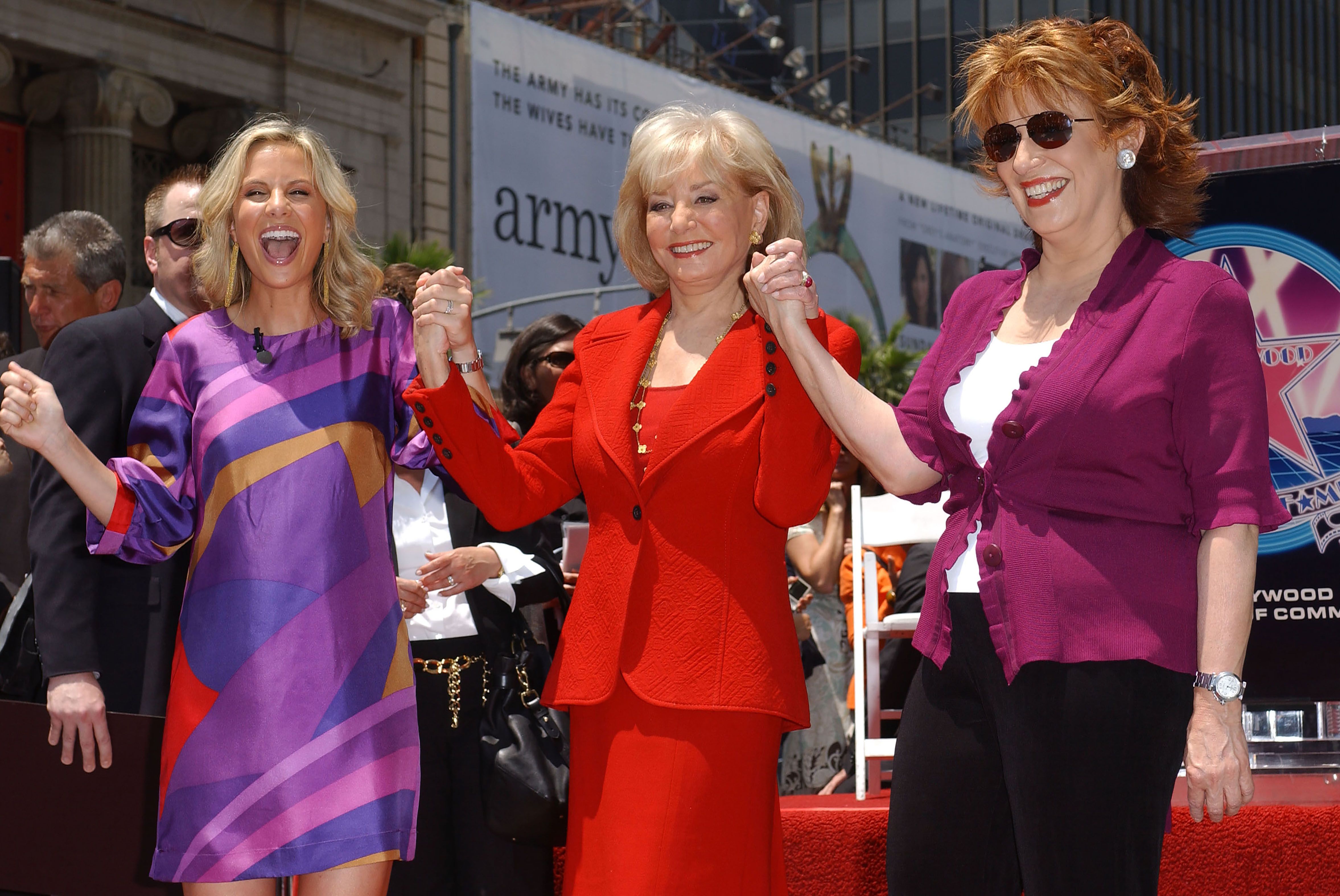 Behar also asked Trump about his remarks on former Hewlett-Packard CEO Carly Fiorina. In a Rolling Stone profile, Trump was quoted as dismissively telling people to look at her face and wonder who would vote for her. Many believed the comment was sexist.
Related: Sherri Shepherd Completely Embarrassed Herself On The View In Front Of Barbara Walters And Whoopi Goldberg
Trump responded that he was referring to her "persona" and business record, rather than her looks.
"Then why don't you talk about her brain instead of her face?" Behar asked, which resulted in applause.