The internet has been going crazy after a recent interview between Andrew Garfield and television personality Amelia Dimoldenberg went viral. The two met for the second time at the Golden Globes and their encounter had the internet shipping them together. People responded to their natural chemistry and funny interactions.
However, Dimoldenberg isn't the first person Garfield has hit it off with at the Golden Globes. In fact, Garfield's chemistry with fellow actor Ryan Reynolds was on full display at the 2017 ceremony. That moment led to a headline-grabbing kiss with late night host Stephen Colbert during one memorable interview.
Andrew Kisses Ryan Reynolds At The Golden Globes
While at the Golden Globe Awards in 2017, Andrew Garfield was sitting with Ryan Reynolds and his wife Blake Lively. When waiting for Reynolds' nomination to come up, Garfield came up with a humorous idea.
"It was a really fun moment. I said to him, 'If you win, kiss me instead of Blake [Lively], your wife, because Blake was on the other side.' He was like, 'Amazing, let's do it," he told Wired.
After agreeing to the kiss, Garfield pondered the possibility that Reynolds might lose the category. Garfield then turned to Reynolds and asked if they could still kiss regardless of whether he wins or not. Reynolds agreed.
When the category was announced, the nominations were read. After the nominations were read, Ryan Gosling was announced as the winner for his role in La La Land. As Gosling stepped onto the stage to accept his award, Garfield and Reynolds could be seen kissing in the audience.
"That was fun," Garfield said. "It was nice to do it. I liked it. Yes, he did get lost in my eyes. I felt it."
"And then I realized that what we had done was a mistake because for me, it was just a prank, like a fun thing. But obviously, this has happened to me before, where people catch feelings and I don't," he joked.
Related: A Look At Andrew Garfield and Phoebe Dynevor's Relationship
Garfield later said that he wanted to kiss Reynolds as a way to show him support.
"I just wanted Ryan to know that I loved him no matter whether he won or lost," he explained. "It doesn't matter, it's how you play the game. He showed up, he gave his all, it doesn't change anything in my heart."
Garfield also spoke about the moment when he was a guest on Live with Kelly and Ryan. Guest co-host Jerry O'Connell told the actor that he saw "a little bit of tongue" in Garfield's kiss with Reynolds.
"I mean, it's not a real kiss if it's not slightly French," Garfield said with a laugh.
Andrew Garfield Proceeds To Kiss Stephen Colbert
Another kiss involving Garfield that made headlines occurred when the actor appeared on Stephen Colbert's late night talk show. Garfield was on the show to promote his film Silence.
During the first part of the interview, Colbert brought up the kiss with Reynolds at the Golden Globes. Garfield went on to recount the thought process behind the kiss and his dynamic with Reynolds.
Afterwards, Colbert asked Garfield if he was comfortable kissing another man. Although the answer should've been obvious, it seemed Colbert wanted to test the waters a little.
"I don't even understand the question," Garfield joked.
Related: David Cross Walked Out Of His Interview With Stephen Colbert After The Host Forgot About His Writing Work
Colbert said that he was also comfortable kissing another man.
Garfield responded by leaning in and kissing the talk show host on the lips. Colbert then leaned in and kissed Garfield a second time.
The two seemed lost in the moment before Colbert spoke up. "You're a very gentle lover. I'll start with that," he said.
Andrew Garfield Had Different Challenges During His Film, 'Silence'
The film Garfield was promoting on Colbert was Silence, which saw him working with the legendary Martin Scorsese. In the film, Garfield starred alongside Adam Driver. The men played two Jesuits on an expedition through Japan in the 17th century. The two men are searching for their mentor, played by Liam Neeson, whom many believe to have committed heresy.
"I was really kind of surprised at how free he was every day we shot," Garfield told Collider about working with Scorsese. "He wasn't imposing or didactic to his actors…He would direct if he felt the need to, but otherwise he was very trusting of the actors that he cast and what they were bringing to it."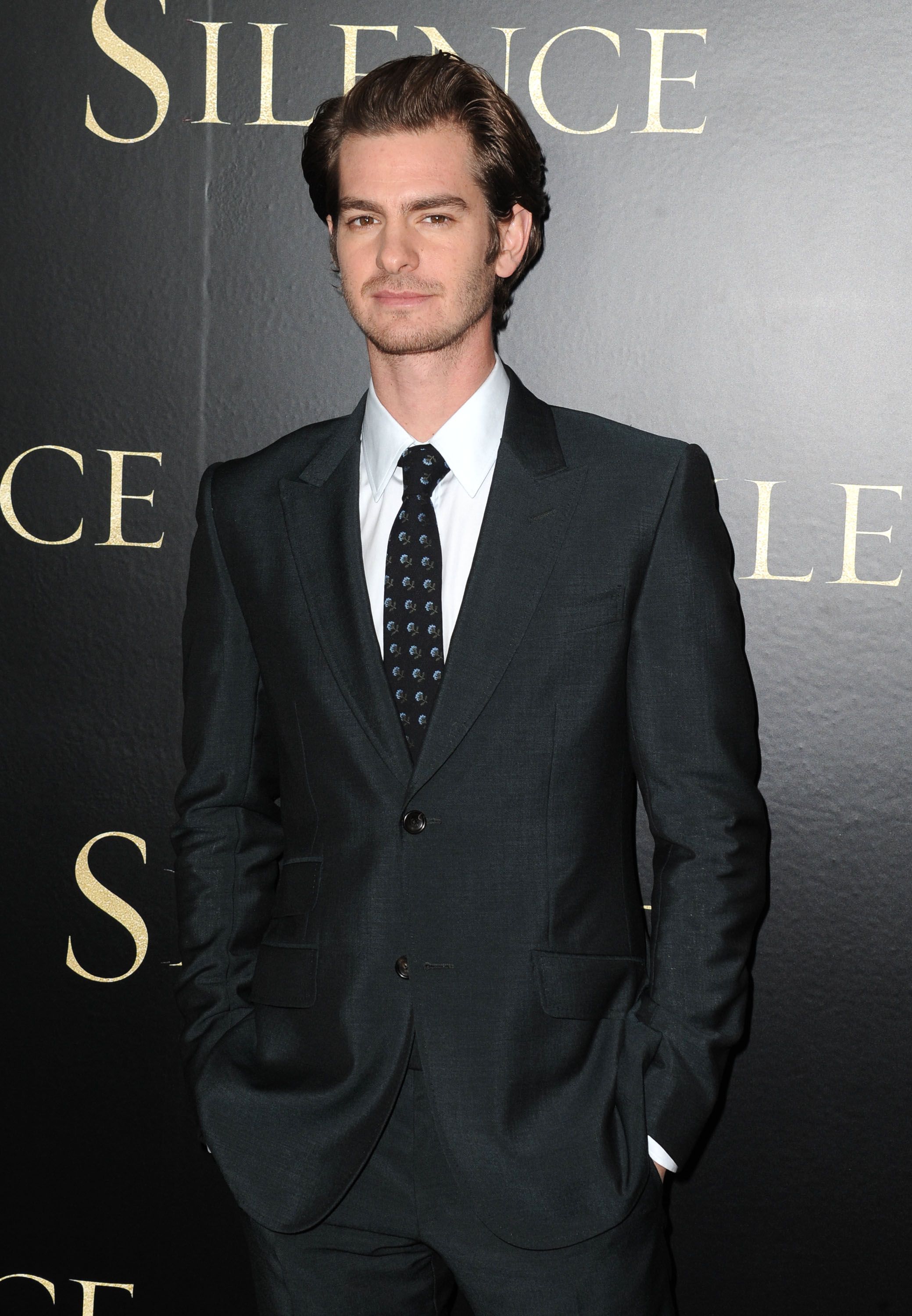 When speaking about the added pressure of working with a filmmaker like Scorsese, Garfield spoke about the high bar he sets for himself as an actor.
Related: Andrew Garfield Almost Skipped Out On Hollywood For This Career
"I can only do my best, so then you just do your best and it never feels good enough because you know the bar is so high and that propels you further," he said. "The only thing I had to do was really show up and not run away, that was really it. Because if I show up I'm gonna do my best, but if I run away I don't get a chance to try."