Ke Huy Quan just won the Oscar Academy Award for Best Supporting Actor for his role in the popular film Everything Everywhere All at Once. The movie was released in 2022 and also stars Michelle Yeoh, Stephanie Hsu, Harry Shum Jr., Jamie Lee Curtis, and more. Quan's success with the film came after spending nearly two decades behind the camera. Before that, however, Quan was a child star. He was a child actor in hit films such as India Jones and the Temple of Doom and The Goonies.
Quan portrayed the role of Short Round in the classic Indiana Jones film. He and the character were extremely popular among fans, and it launched his childhood fame. Fans could not be happier that Quan is back in front of the camera after so many years. Let's get into what it was like for Ke Huy Quan to make Indiana Jones.
Related: How Ke Huy Quan's Career Led Him To Winning An Oscar
8
Who Is Ke Huy Quan?
Ke Huy Quan is an actor best known for his work in film when he was a child. He began acting at the age of 12 in Steven Spielberg's Indiana Jones and the Temple of Doom, and his work on the film launched a brief but iconic career as a child star. Following his success as the character Short Round, Quan was also a star in The Goonies.
Quan recently won the Oscar Academy Award for Best Supporting Actor. He was awarded the honor for the role of Waymond Wang in the 2022 film Everything Everywhere All at Once. He also won the Golden Globe and Screen Actors Guild Award for the role. Quan is married to Echo Quan, whom he met in the early 2000s after bogh worked for director Kar-Wai Wong.
7
How Did Ke Huy Quan Get The Role Of Short Round In Indiana Jones?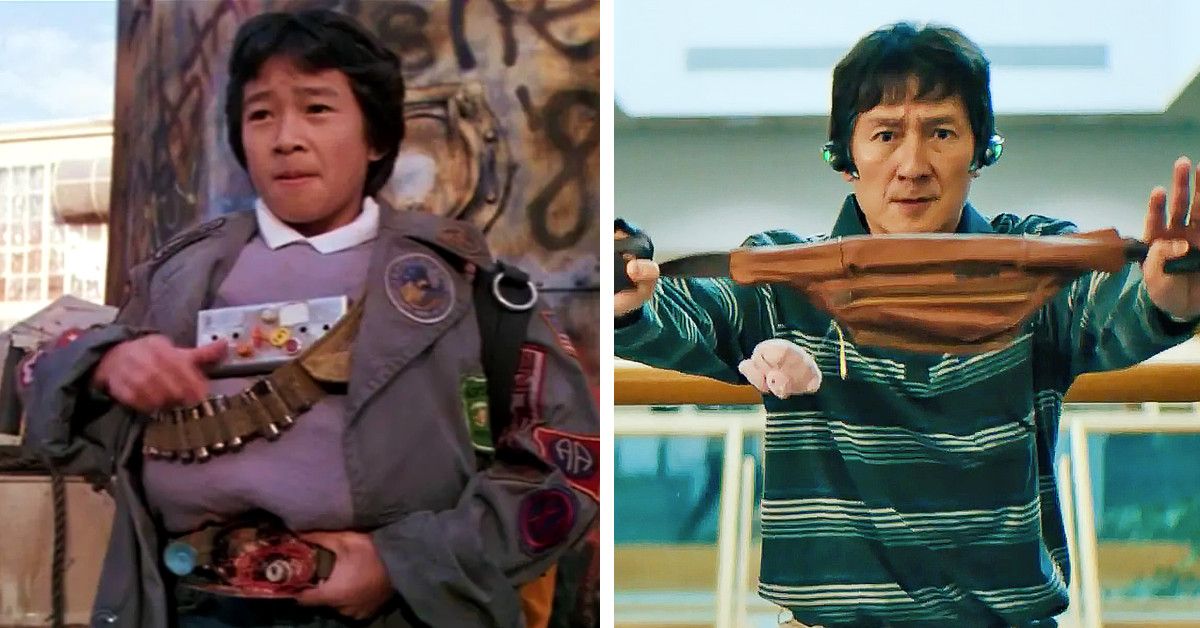 Ke Huy Quan's introduction to the entertainment industry was essentially an accident. As a young child, Quan had no intention of becoming an actor. Instead, Quan chose to support his brother as he went on auditions. This support led Quan to accompany his brother at an audition, during which Quan himself was discovered.
When tagging along with his brother, Quan piqued the interest of a casting director. The man saw potential in Quan and had him read for the character of Short Round. When director Steven Spielberg saw the footage of Quan's reading, he knew immediately that they had found a star and their Short Round actor. Quan, at only the age of 12, wore a suit for his first meeting with Spielberg. He was quickly cast in Indiana Jones and the Temple of Doom as Harrison Ford's sidekick Short Round, launching his childhood career in show business.
6
Indiana Jones Was Ke Huy Quan's First Role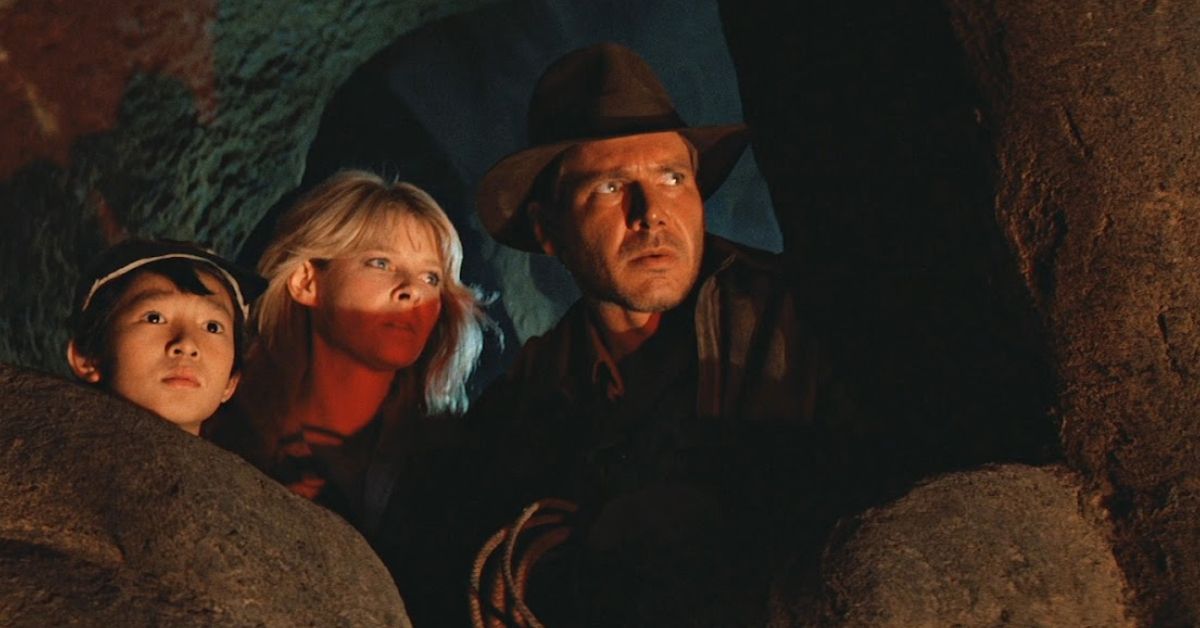 As previously mentioned, Ke Huy Quan had no intention of entering the world of entertainment before he was discovered. However, after landing the role of Short Round in Harrison Ford's Indiana Jones and the Temple of Doom, Quan was thrown into stardom. At the time, he was one of the biggest childhood actors and starred in several iconic films.
His role in Indiana Jones and the Temple of Doom was Quan's first role as an actor, but he sadly was unable to use his real name. While working in the industry as a child, Quan was forced to change his first name to Jonathan. People had a hard time pronouncing his name, so Quan went by Jonathan for a long time. He finally made the decision to reclaim is given name when he stepped back into acting for Everything Everywhere all at Once.
Related: Harrison Ford Really Didn't Want Chris Pratt To Play Indiana Jones For This Completely Understandable Reason
5
Indiana Jones Made Ke Huy Quan A Child Star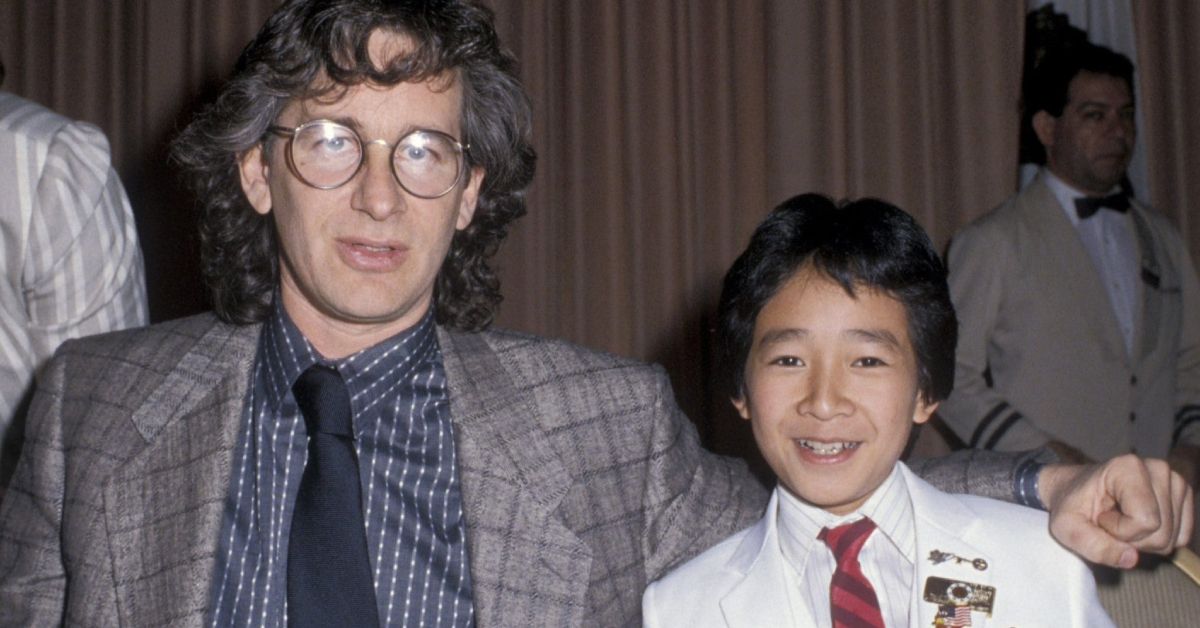 Following the massive success of Indiana Jones and the Temple of Doom, Ke Huy Quan was momentarily in high demand. Fans loved his portrayal of Short Round and his authenticity, and Quan was quickly cast in the iconic film The Goonies. He played the role of Data in the ensemble film, and starred alongside actors such as Sean Astin and Josh Brolin.
As a child star, Quan got to know the other childhood stars of the era. The actor has made several comments about being close with Drew Barrymore. Her performance in the film E.T. launched her childhood career, which she then developed into the career she has today. Quan was sadly not as lucky as Barrymore. Following his roles in Indiana Jones and The Goonies, the actor had a hard time finding roles.
4
Why Did Ke Huy Quan Take A Break From Acting?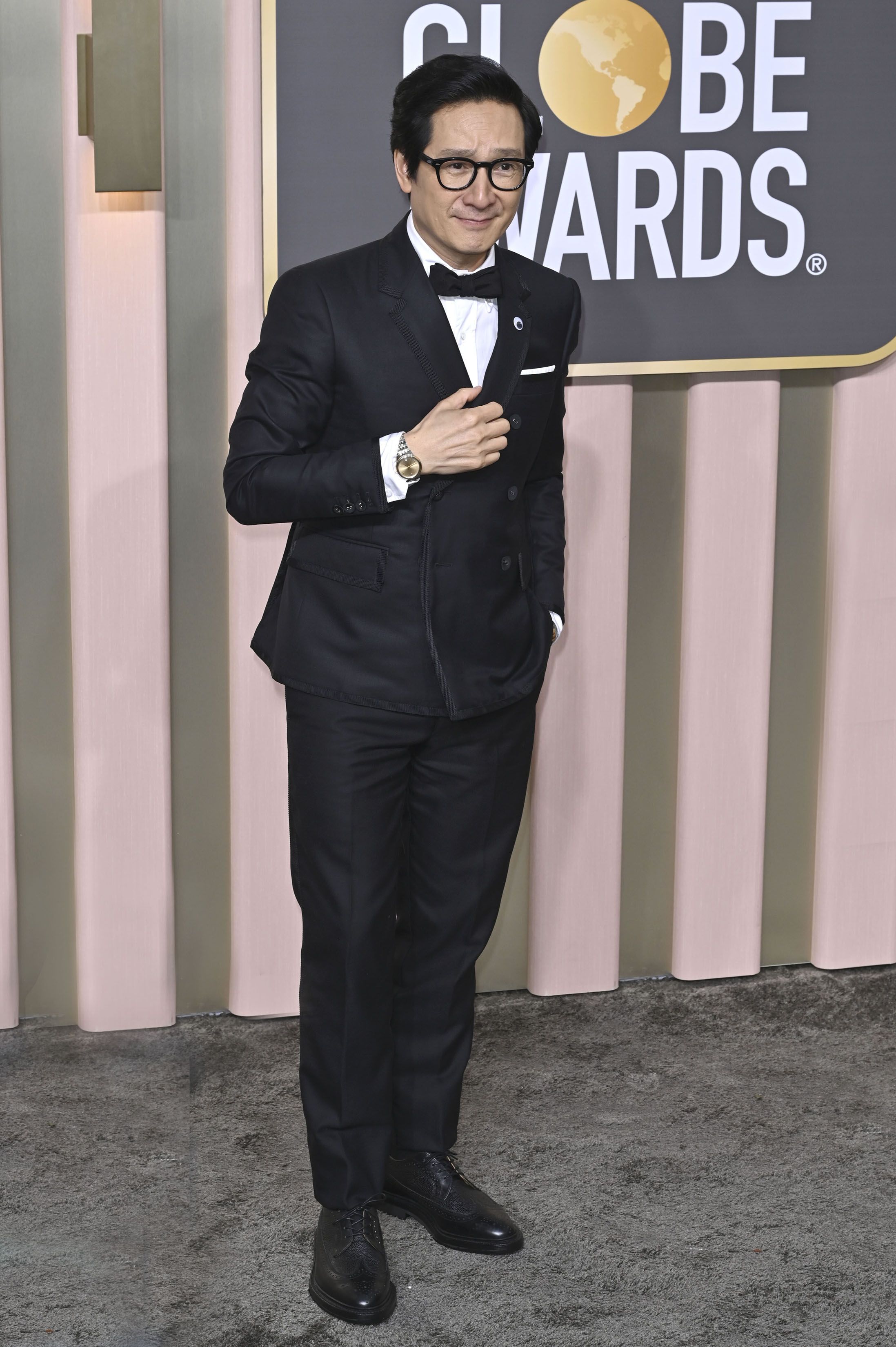 Fans are shocked to learn that Ke Huy Quan had a hard time finding work as an actor. At the very start of his career, he starred in both Indiana Jones and The Goonies, but his career quickly fizzled out. The lack of opportunity caused Quan to step away from acting. He looked for other jobs in the entertainment industry, finding work as a stunt coordinator and assistant director. His last role before stepping away was Second Time Around in 2002.
After watching the beloved Crazy Rich Asians film, however, Quan had a change of heart. He wanted to give acting another try, and quickly found an agent to start auditioning with. After an extremely short amount of time, it was announced that Quan would have a role in the film Everything Everywhere all at Once. "The last time audiences saw me, I was a little kid," Quan said of his return to the screen. "So hopefully they find it fun to see me return as a middle-aged man! It's an amazing role, and an amazing movie."
3
Ke Huy Quan And Harrison Ford Reunite At The Oscars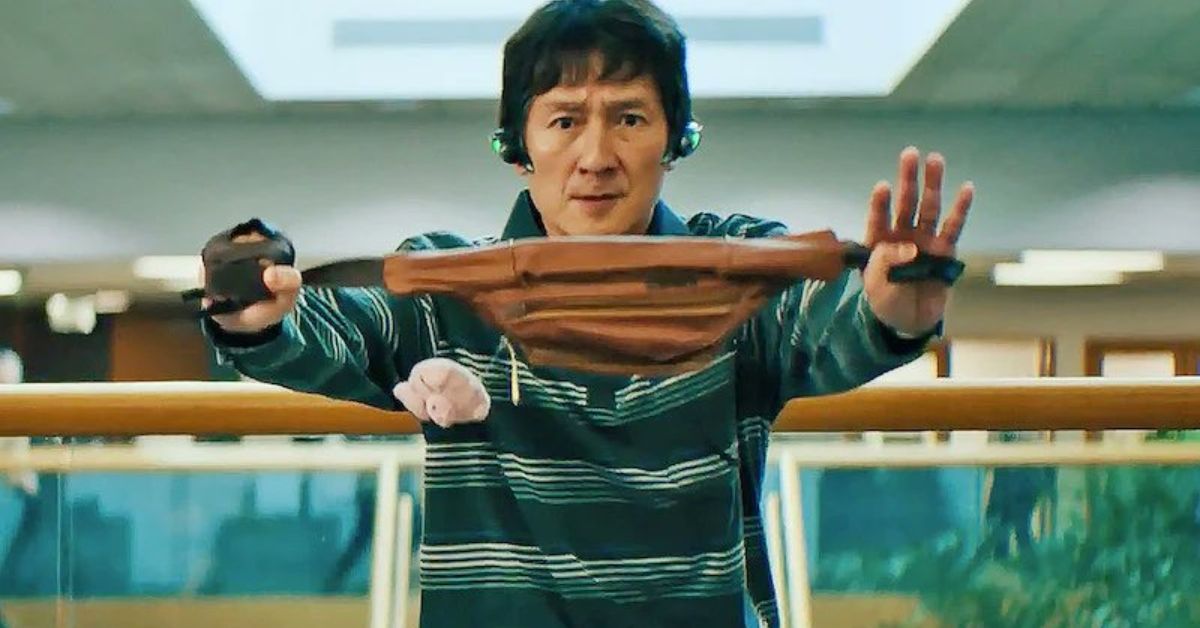 Ke Huy Quan and Harrison Ford had not seen each other since filming Indiana Jones and the Temple of Doom. Their careers took them in very different directions, and though the two were close while on set, they did not keep in contact. Despite this, Ford has a paternal instinct when it comes to Quan, and their reunion at the Oscars in 2023 was incredibly special.
The two had previously interacted in 2022 at another award show, but fans got to see their heartwarming interactions at the Academy Awards. Their reunion occurred on stage, as Ford was presenting the award for Best Picture. Quan's film Everything Everywhere all at Once won, and the two had a warm embrace following the interaction. Fans loved to see the Indiana Jones pairing again after so many years, and it made the moment for Quan even more special that the man who embodies the start of his career was announcing the award.
Related: Is Indiana Jones Really Becoming A TV Series?
2
Harrison Ford Is Proud Ke Huy Quan
Though Harrison Ford and Ke Huy Quan only worked together on one movie in the 1980s, the two share a special place in each other's hearts. To Quan, Ford is at the epicenter of his career, as the film Indiana Jones and the Temple of Doom launched his career. Ford, for his part, is extremely proud of what Quan has accomplished since their days on the Indiana Jones set and speaks fondly of the fellow actor.
"Yeah, it was great to see him," Ford said of their reunion after so many decades. "I've had the opportunity to see the film. He is really terrific in his movie. And I'm so glad to see him… and what he has become. I'm so happy for him… And well deserved! Well deserved."
1
Is Ke Huy Quan In Indiana Jones 5?
After their adorable interaction at the Oscars, fans are dying to see Ke Huy Quan and Harrison Ford together on screen again. With the release of Indiana Jones and the Dial of Destiny fast approaching, fans are hoping that Quan will make an appearance in the film. Sadly, Quan has stated that he is not involved in the upcoming Indiana Jones movie, but he wishes he was.
"I love the character of Short Round," Quan said on the Happy Sad Confused podcast. "He's funny and courageous and saves Indy's ass." Quan remembers his days on the Indiana Jones set with a lot of love, and is completely open to doing a spinoff about Short Round. "I love that character so much and it would just be incredible to revisit so many years later."