As expected, Baz Luhrman's 2022 biographical drama, Elvis, was a revelation. The glitz-filled production garnered widespread critical acclaim, going on to achieve commercial success rivaling some of the most renowned musical biopics of all time. While the film featured some truly spectacular performances, including Tom Hanks as Presley's former manager, Tom Parker, Austin Butler's portrayal of the Rock N' Roll legend was undoubtedly the most striking.
The former Nickelodeon star immersed himself into the role with unqualified dedication, mastering even the most trivial aspects of Elvis' personality to a tee. So inveterate was his transformation that, months later, Butler still retains Elvis' deep, raspy Southern drawl. Here's why the Golden Globe winner can't seem to shake Elvis' accent months after filming the critically acclaimed musical biopic.
RELATED: The Truth About Austin Butler's Relationship With Lisa Marie Presley Before Her Tragic Passing
8

Austin Butler Spent Two Years Learning How To Talk Like Elvis

Austin Butler embarked on the Herculean task of transforming into deceased entertainment icon Elvis Presley as early as July 2019. When production commenced in January 2020, Butler was less than content with his mastery of role. However, production hit a snag after co-star Tom Hanks and his wife, Rita Wilson, were diagnosed with COVID-19, giving Butler nine more months to perfect his transformation.

"I wasn't ready," Butler told USA Today in June 2022. "And then suddenly, production shut down and I had six more months to rehearse. I started to feel like it was me living with it every day."
7

Austin Butler Went To Extreme Lengths To Imitate Elvis Presley's Accent

Austin Butler devoted his body, mind, and soul to mastering Elvis' distinctive deep, raspy, Southern drawl. To achieve almost faultless intonation, the actor worked with voice coaches, listened to Elvis' entire musical catalog, and scoured the internet for videos of the musical legend.

"I looked at every YouTube video I could find and every film that I could watch, and I started making my own [sound catalog]," he admitted toEntertainment Weekly. "I'd hear him say a certain word and I would clip just that bit out, so I knew how he said that word. I created my own archive of how he said every word and every diphthong, and the way that he used musicality in his voice."
6

Austin Butler Even Learned How To Move Like Elvis

When it came to perfecting his Elvis transformation, Austin Butler couldn't afford to leave anything to chance. The 31-year-old worked with movement coaches, and obsessed over even the most trivial of Elvis' idiosyncrasies.

"I'd watched him practice every little tiny movement, every single twitch of the foot, flick of the wrist," actress Olivia De Jonge told Entertainment Weekly of Butler. "Watching that was insane — he dedicated so much of his time and his body and mind to the role."

RELATED: Austin Butler Made Some Truly Horrible Movies And TV Shows Before Starring In Elvis
5

Austin Butler Still Sounds Like Elvis Months After Starring In Biopic

Suffice to say, Austin Butler's Elvis transformation was life changing in more ways than one. Months after his transformation, Butler's voice is yet to revert to its natural state.

"There's people out there who say that ever since I played Elvis, my voice has changed. That it got deeper, more Elvis-y. But that's not true. I've always sounded like this, and I can prove it," Butler quipped during his December Saturday Night Live appearance, before proving once and for all that he's yet to shake off Elvis' distinctive Southern accent.
4

Austin Butler Isn't Surprised That His Elvis Transformation Drastically Altered His Voice

Austin Butler is baffled that practically everyone can detect traces of Elvis' Southern drawl in his voice. "I don't think I sound like him still, but I guess I must, because I hear it all the time," he told People, shortly after rendering his Golden Globe acceptance speech.

However, in a 2022 interview with ELLE Australia, Butler admitted that, though unintentional, the drastic alteration in his voice doesn't surprise him at all. "I didn't do anything else for two years [apart from working on Elvis], that's such a large chunk of life," he said. "I'm not surprised that it clicks in."
3

Austin Butler Believes He's Still Carrying Pieces Of Elvis' DNA
Considering the extreme lengths Austin Butler went to for the sole purpose of embodying the Rock N' Role legend, its no surprise that his usual California accent disappeared without a trace.
"I often liken it to when somebody lives in another country for a long time," he told ELLE Australia. "I had three years where that was my only focus, so I'm sure there's pieces of him in my DNA and I will always be linked to him."
RELATED: The Role Vanessa Hudgens Played In Austin Butler's Elvis Success
2

Is Austin Butler's Elvis Accent Genuine?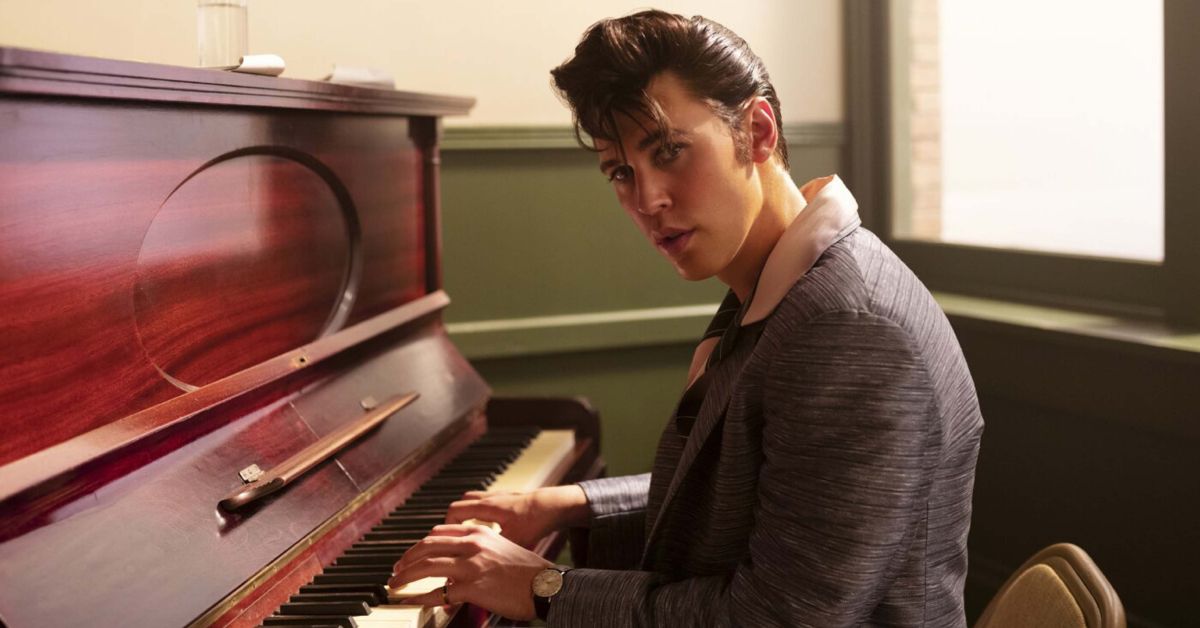 Following his Golden Globe acceptance speech, some fans were quick to assume that Butler's Southern twang was just for show. However, as the Switched at Birth star's voice coach, Irene Barlett, would later clarify to ABC Gold Coast, this assumption couldn't be further from the truth.
"What you saw in that Golden Globes speech, that's him. It's genuine, it's not put on," she said. "I feel sorry people are saying that, you know, it's still acting [but] he's actually taken [the voice of Presley] on board," she continued. "Because of COVID shutdowns, he was working on it all the time, and it's difficult to switch off something you've spent so much focus [and] time on."
1

Is Austin Butler's Elvis Accent Here To Stay?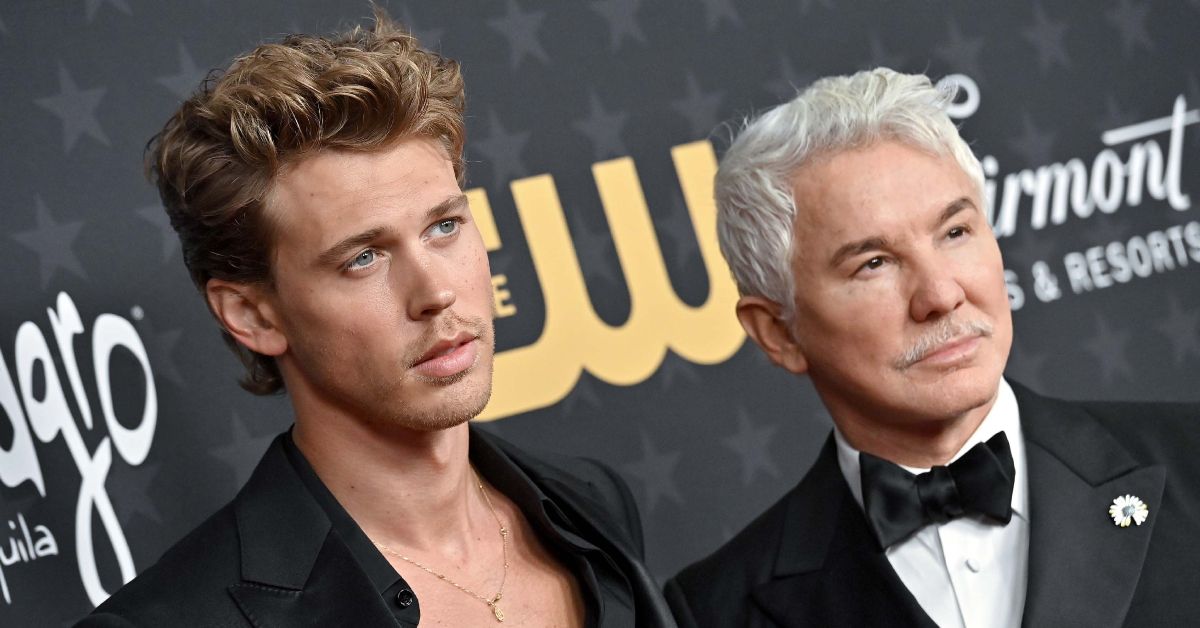 With his Elvis transformation in the rear-view mirror, Austin Butler is keen on taking on more demanding and career-defining roles. According to the actor, acquiring a Southern drawl might be the first of many alterations he'll go through as his career progresses.
"You spend so much time obsessing about one thing, and it really is like muscular habits, your mouth can change," he told ELLE Australia. "Its pretty amazing. I know that I'm constantly changing. Check in with me in 20 years when I've played a lot of roles, who knows what I'll sound like!"