Playing Wednesday Addams in the Netflix series, Wednesday has certainly boosted Jenna Ortega's career.
Aside from being the first Latina to take on the role, the actress quickly became popular due to her Goth red carpet outfits, that self-choreographed viral dance scene, and "fighting" for her creative input on the show.
But recently, a producer called her "entitled" and "beyond toxic." Here's why.
Jenna Ortega Initially Turned Down Wednesday Multiple Times
Ortega's performance as Wednesday received a lot of positive reviews. But she didn't think it would be this way upon signing onto the project.
"I had done so much TV in my life, all I've ever wanted to do is film," she shared in a new interview with The Times. "When I first started acting, I don't want to say nobody believed in me, but at the same time, nobody believed in me. You have to prove yourself. It's only in the last three or four years that I've been able to start going up for film."
The Scream 6 star admitted that she was "scared that signing on to another television show could prevent me from doing other jobs I really wanted and cared about." She changed her mind after hitting it off with Tim Burton. "[He] is such a legend, and we just happened to get along very well," she recounted. "But even then I said, 'Ah, no — I think I'm OK,' a couple [more] times."
Ortega had already "sworn off" TV, but then, "when you're approached with a character like this, and a director like this, and a story like this, it's very compelling," she told Tudum. "You don't know when you're going to get the opportunity to do something like that again. I knew that I just had to take it."
RELATED: A Lesser-Known Cameo In CSI: NY Launched Jenna Ortega's Career
During a recent episode of Dax Shepard's podcast, Armchair Expert, Ortega revealed that nothing about Wednesday "made sense to her" at first.
That's why she had to step in and fix it. "I don't think I've ever had to put my foot down more on a set in a way that I had to on Wednesday," she recalled. Writer and producer Steven DeKnight reacted to the You alum's statement, saying that she "publicly s***" on the show's creative team.
RELATED: The Truth About Jenna Ortega's Relationship With Devin Booker
"I love talking with actors about their lines/stories," DeKnight tweeted. "But by the nature of the beast, they don't have the full picture (in TV) of where the story is going and why some lines are needed for the whole to make sense. She's young, so maybe she doesn't know any better (but she should)."
He added that "she should also ask herself how she would feel if the showrunners gave an interview and talked about how difficult she was and refused to perform the material" as that "kind of statement is beyond entitled and toxic."
The Daredevil showrunner ended the thread by saying: "I love her work, but life's too short to deal with people like this in the business." Ortega's fans quickly came to her defense, prompting the producer to clarify his comments.
"My comments were about breaking the trust that we all have on set and during the production process that our creative differences will stay in the family," he wrote in response to a tweet accusing him of "s–tting" on the actress. "It was never about her creative concerns, which were valid. Or about her performance, which was fantastic. I sincerely hope that clears it up."
He also noted: "Again, I can't stress this enough: She's an amazing talent. It was just an unfortunate situation to expose creative differences publicly, and also I'll admit that writers are on edge because of the impending strike, myself included. A perfect storm."
RELATED: Christina Ricci Wants A Redo On Her Career As Of 1996, Here's Why
Tim Burton Knew Jenna Ortega Was Perfect As Wednesday Addams
Burton always knew that Ortega was the right choice for Wednesday. "Wednesday is the classic outsider, obviously. She sees things very black and white, mainly black," he said of the titular role. "In the past incarnations it's been very cartoony. So in this longer form we just tried to give it a reality, which I loved." He went on to say that the 20-year-old actress is "like a silent movie actress in the sense where she's able to convey things without words."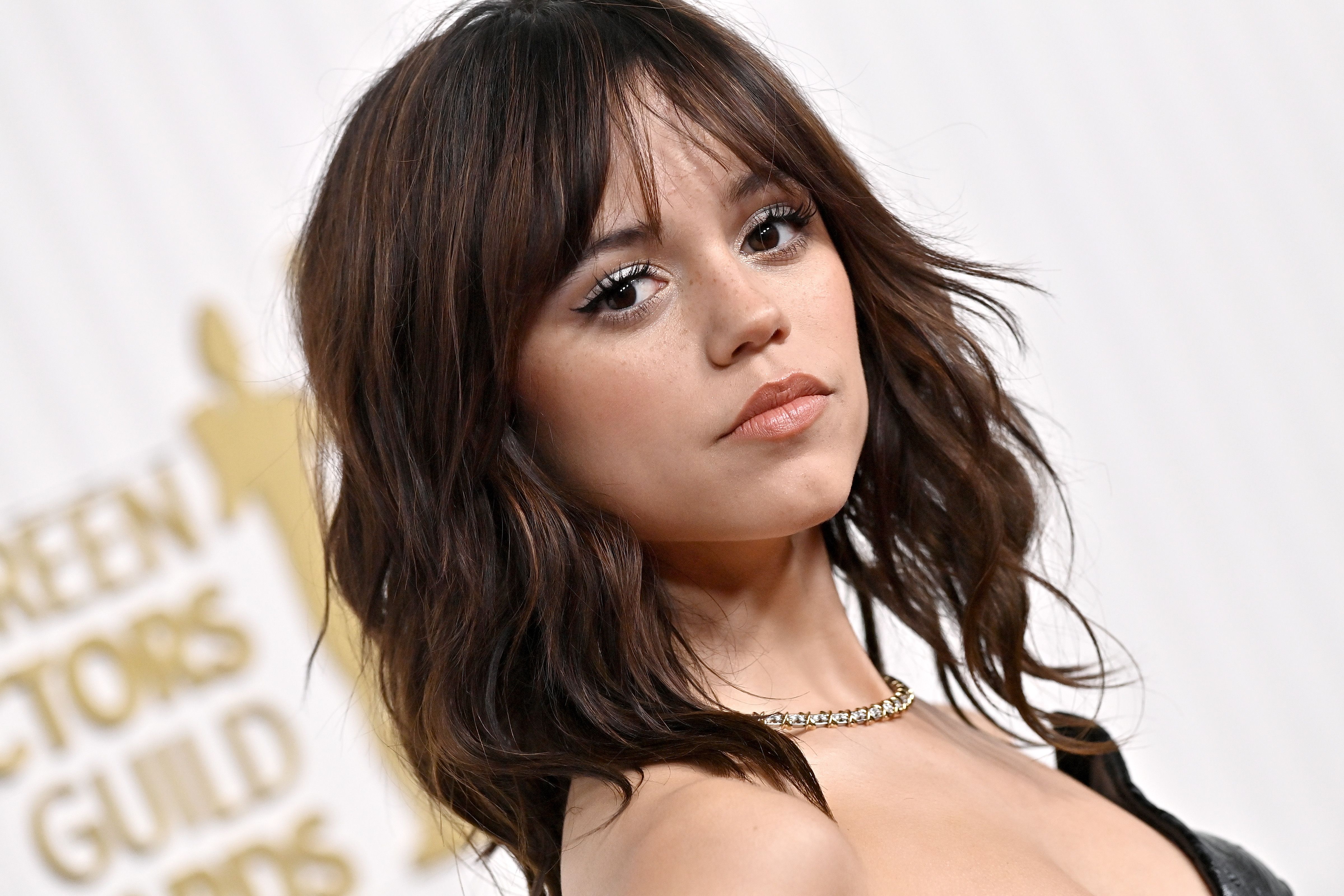 The Gothic director also said that they "were very lucky to have Jenna" as he "can't imagine any other Wednesday." Ortega echoed the same sentiments when discussing the significance of playing Wednesday. "She's a bit more socially awkward. There's a confidence there but it's more concealed," she said of her character.
"Wednesday is technically a Latina character and that's never been represented," she continued. "So for me, any time that I have an opportunity to represent my community, I want that to be seen. Wednesday's somebody that I always was compared to my entire life."