Share and Follow
Who is Alicia Machado?
Yoseph Alicia Machado Fajardo was born on 6 December 1976, in Maracay, Aragua, Venezuela. She is a television host, beauty queen, and singer, initially known for being crowned as Miss Venezuela 1995, leading to her becoming Miss Universe 1996, the fourth woman from her country to win the title. She also made headlines in 2016 during the presidential campaign, in which she criticized Donald Trump's behavior as unfitting of him who owned the Miss Universe pageant during her reign, her statements later reiterated by Trump's opponent Hillary Clinton.
The Net Worth of Alicia Machado
How rich is Alicia Machado? As of late-2018, sources inform us of a net worth that is over $4 million, earned through success in her various endeavors. She later transitioned from pageants to hosting and acting work, mostly based in Spanish countries. As she continues her career, it is expected that her wealth will also continue to increase.
Early Life and Pageantry
Alicia grew up in Maracay, Venezuela and is of Spanish as well as Cuban descent. Her father emigrated from Spain and owned a toy store, while her mother emigrated from Cuba before the Cuban revolution. Alicia discovered her passion for performing at a young age, and started to learn how to dance before she learned about acting. After matriculating from high school, she enrolled in college but only stayed there for a year and a half before leaving to pursue a career as a model. In 1995 she won the Miss Maracay pageant, leading her to compete in the Miss Venezuela pageant during the same year representing Yaracuy state which she won, making her eligible to compete at the Miss Universe pageant held the following year in Las Vegas. She would win the Miss Universe pageant, and at the same time Jacqueline Aguilera won the Miss World crown, making it the second time that two Venezuelans would win the two world titles. It was around this time that (now US president) Donald Trump owned the Miss Universe pageant.
Weight Issue
Machado underwent intense dieting for Miss Universe, and at the time she won, she weighed 116 pounds, and was diagnosed as bulimic as well as anorexic. During her reign, she regained around 12 pounds of weight, and the significant weight increase caught the attention of the media. Many started to question as to whether or not she would be replaced because of her sudden physical change, but the Miss Universe Organization instead pressured her to lose weight. She asked help from Trump and he arranged for 80 reporters to watche her sweat in a gym, a move which she took very badly.
Acting and Modeling Career
In 1998, Alicia secured her first acting role, starring in the telenovela "Samantha" as the titular character alongside Alejandro Martinez and Nohely Arteaga, who played one of the antagonists. She subsequently had a support role in the international soap opera "Secreto De Amor", then returned to commercial work, promoting dieting products. In 2005, she made an appearance in the Spanish reality show entitled "La Granja de los famosos", which is the Spanish version of the reality competition show "The Farm" originating in Sweden. In 2006, she became a part of "Cantando Por Un Sueno", a television competition pairing celebrities with ordinary people to sing, impress the panel and win prizes. During the same year she posed nude for the Mexican edition of "Playboy" magazine, becoming the only Miss Universe to do so. Afterwards, she was cast in the comedy soap opera entitled "Una Familia con Suerte", playing a woman who fell in love with the enemy of her brother. The show started airing in 2011, and she later posed nude once again for "Playboy".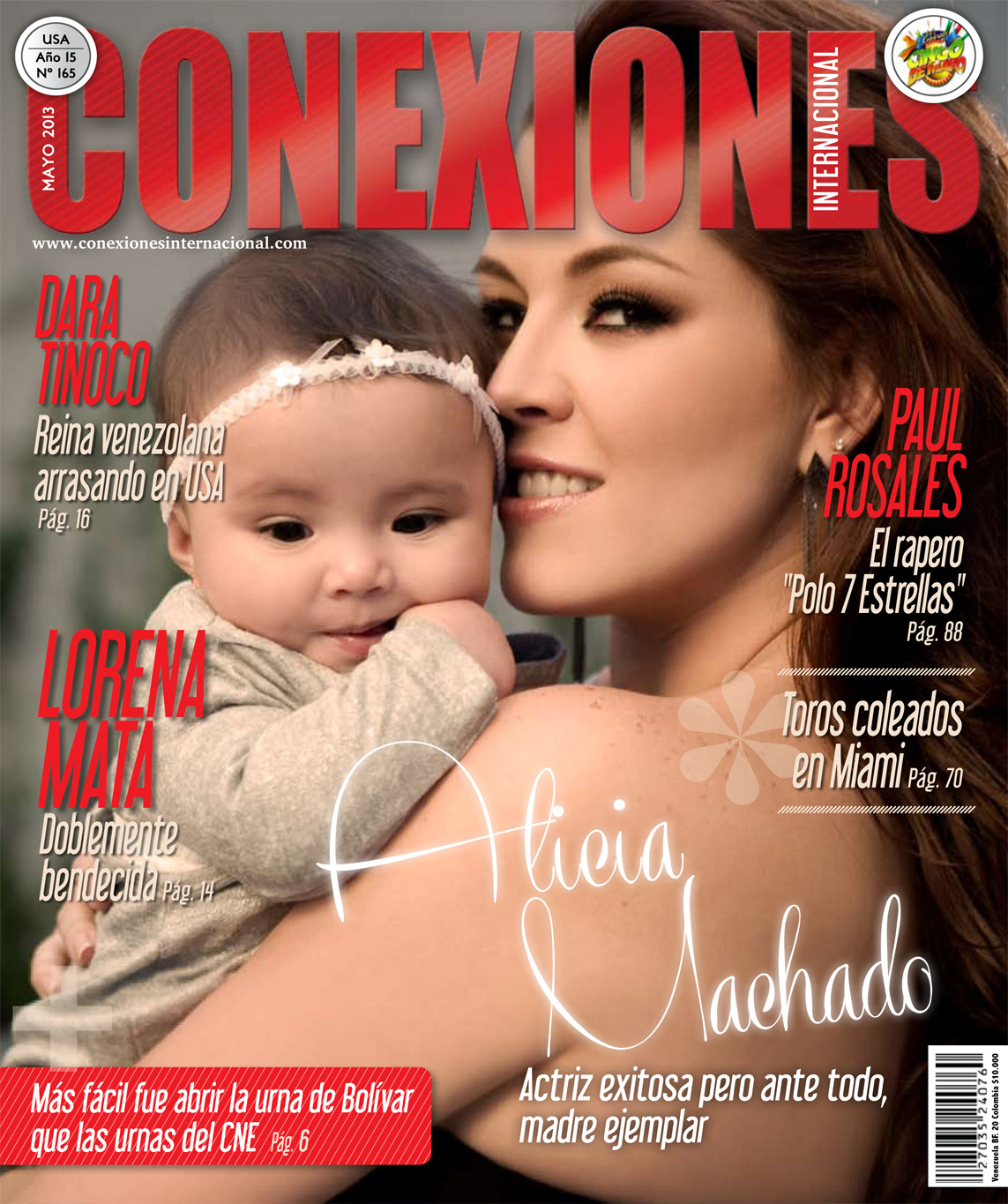 Recent Projects
In 2012, Alicia competed in the third season of "Mira Quien Balia", becoming one of the 10 contestants in the Spanish version of "Dancing with the Stars", and finishing in third place. The following year she starred in the television serial entitled "La Madame" playing the protagonist, and in 2014 joined the beauty pageant Nuestra Belleza Latina 2014 as a mentor for the participants, teaching them how to succeed in the modelling and television industries. One of her latest projects is the PETA ad campaign called "I'd Rather Go Naked Than Wear Fur", for which she posed nude.
[embedded content]
Political Involvement
Machado has been outspoken when it comes to politics for most of her career. One of her first public political moves was made in 1998, when she supported the presidential campaign of Henrique Salas Romer. During an interview with "Playboy" in 2010, she criticized Venezuelan president Hugo Chavez. Five years later, during the presidential campaign of Trump, she became one of the critics of the then presidential candidate, stating that she was a victim of racism and power abuse, mentioning that she was called names by Trump, including "Miss Piggy" and "Miss Housekeeping" due to her Venezuelan background.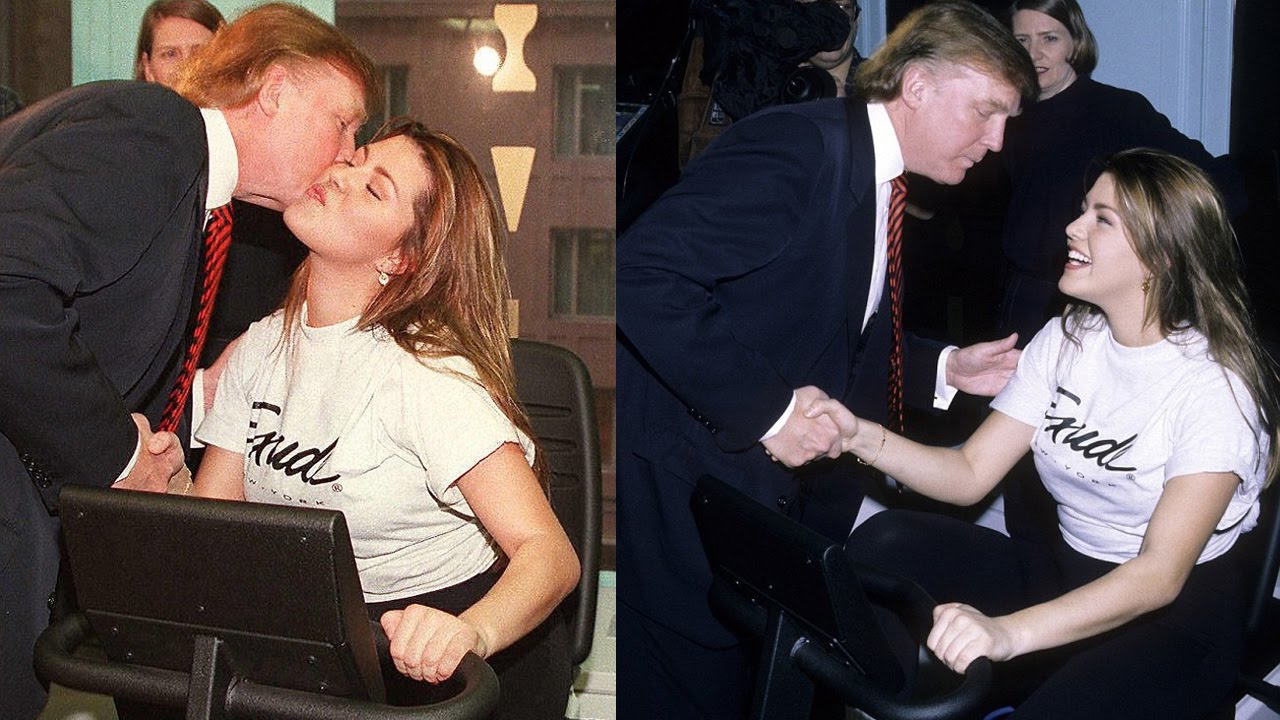 She called Trump a "Nazi rat", and compared him to Adolf Hitler stating that the presidential candidate would be capable of starting a new Holocaust. Hillary Clinton picked up on her experience and used it against Trump, leading him to respond on the show "Fox and Friends". He then released numerous tweets calling Machado disgusting, and falsely accusing her of having a sex tape, plus accusing Clinton of using her power to help her become an American citizen. The comments were highly criticized by numerous journalists and publications, stating that Trump reeked of both sexism and racism.
My #TBT el año pasado justo por estas fechas! @UnNuevoDia reconciliación con @DANIELSARCOSC #DaniTrump saludos pic.twitter.com/ZQ8n9pC6tX

— ALICIA MACHADO (@machadooficial) June 1, 2017
Personal Life
For her personal life, it is known that Alicia previously dated professional baseball player Bobby Abreu, and they were engaged, however, they later broke up. She has a daughter, father unknown, and has undergone a double mastectomy after being diagnosed with breast cancer. Early in her career, she received a lot of media attention in Venezuela after she was accused of driving her then boyfriend's getaway car, and was also accused of threating to kill a judge during a case of attempted murder against her boyfriend. She denied all accusations, and was never charged.
In 2010, she closed her Twitter account after mistakenly referring to North and South Korea as China, leading her to be mocked online, but she eventually created a new account. She became a US citizen in 2016.
Source: Affair Post
Share and Follow