Share and Follow
How to stay a lady even when the worst things happen to you in life? Probably the best answer to this question can be given by Kathleen Biden, ex-wife of Joe Biden's son, lawyer Hunter Biden. After their divorce and the many affairs that happened to her, this lady has stayed dignified and proud.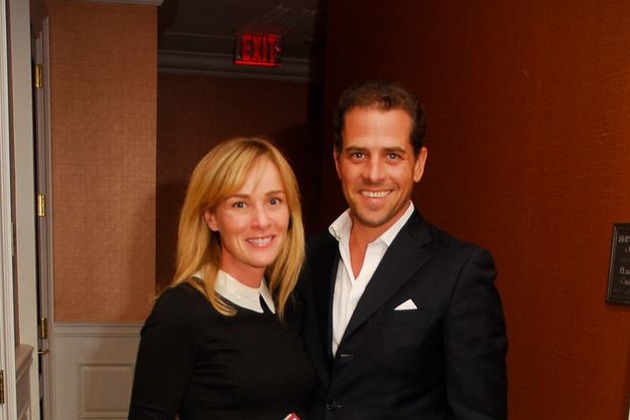 Kathleen Biden's Early Life
Kathleen Biden – maiden name Buhle – is a fifty-year-old from Chicago, Illinois, USA, who came to public notice by her husband's 'fault.' Until this unwanted publicity, she had a typical life of someone whose family is politically involved, as her father-in-law was Joe Biden, a former US Vice President, so the public always watched their every move.
Although matriculated from one of the best private schools in the US, Saint Ignatius in Chicago, Kathleen dedicated herself to family life. Still, she has been using her spare time to do what fulfills her. While married, she joined the DC Volunteer Lawyers Project, and became one of the co-chairs. It is an organization that provides free legal assistance to women in need of a lawyer, but who can't afford it.
Kathleen seems to be a great philanthropist. In every possible way, she wants to help the community, especially women who are exposed to every form of violence. Her ex-father-in-law, Joe Biden, was very supportive of her and in return she always pushed his candidacies.
Kathleen's Marriage with Hunter Biden
Kathleen and Hunter Biden met in an unusual way – both volunteered at the Jesuit Volunteer Corps Northwest. She was engaged in a social center for adults with mental issues, usually war veterans, and he helped homeless, unemployed or socially vulnerable people.
After their wedding in 1993, the couple had three daughters – Naomi, Finnegan, and Maisy. By 2015, their marriage seems to be harmonious, but then a lot of scandals came out so Kathleen asked for a divorce.
Her marriage with Hunter Biden had lasted 24 years when they finalized the divorce, however, it was discovered that Kathleen and Joe Biden's son were not together since October 2015.
It seems Kathleen always suspected Hunter's loyalty. Problems in their marriage appeared right after Beau Biden's death, as Hunter Biden was involved in many scandals. Unlike his brother Beau, he was a black sheep in the family.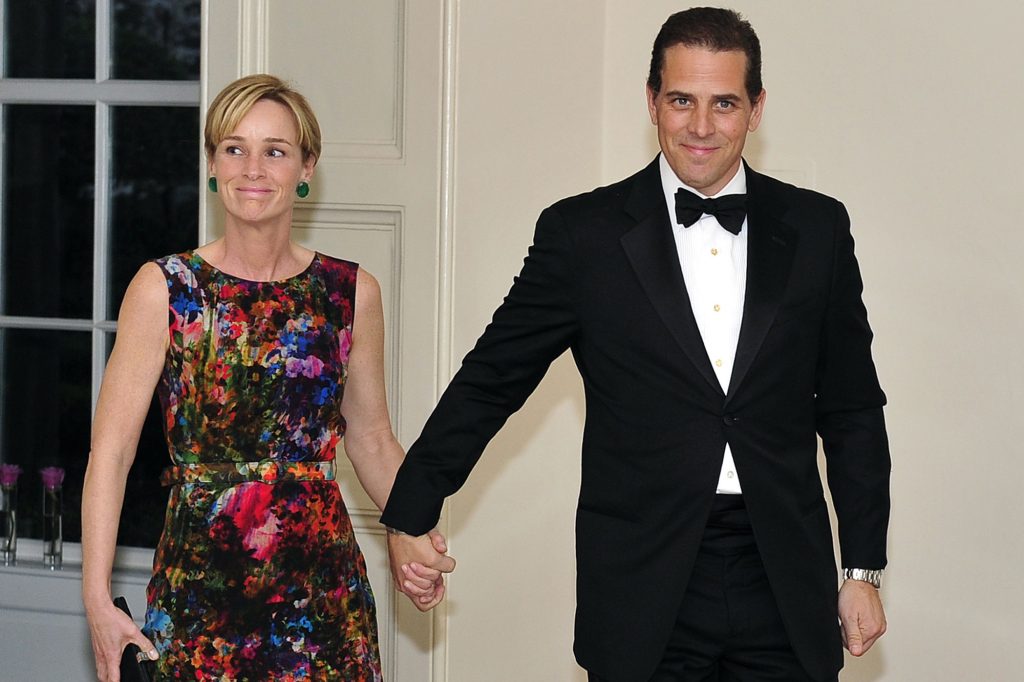 Hunter's Drug Affair
At the end of 2014, confidential documents from the US Navy were released to the public, showing that Hunter was discharged from the US Navy reserve in March 2014, the reason being his non-passing of the standard drug test – cocaine positive. While Hunter was in the focus of the public, Kathleen and the entire Biden family was dealing with the disease of Hunter's brother, Beau.
In his statement to the public, Hunter Biden admitted his mistake and expressed regret over his departure from the Navy. Considering that he barely joined the Navy (he had to pass a specific procedure), Kathleen's ex-husband was punished with direct removal.
Kathleen Biden Accused Hunter of Unreasonable Spending
Revolted by the acts of her husband, Kathleen wanted a divorce earlier that year. Apparently, in July 2015, Hunter violated their agreement concerning his unreasonable behavior, and the scandals continued.
When filing a divorce request, Kathleen Biden claimed that Hunter's vices were unreasonable spending money, and that the family was in debt because of his tendencies toward drugs, prostitutes, strippers, and so on. Pointing out that such behavior threatened their children, Kathleen and Hunter separated, with their daughters staying with her.
[embedded content]
In October 2016, Hunter halved the monthly amount he gave to his ex-wife, claiming he wanted to pay alimony to his daughters, but that his wife could support herself. Kathleen didn't want to give up and brought new charges to her ex-partner. At the hearing held in February 2017, her legal team provided evidence that Hunter used mutual assets for his personal pleasure; that the family owed for taxes and other bills.
Finalizing the Divorce
In the next couple of months, Kathleen stayed in their luxurious mansion in Washington D.C. Kathleen and Hunter asked for a pause in the process, in order to solve some questions in private, like the matter of custody, property, etc. The assumption is that the division of assets was done to mutual satisfaction, given that their house valued at $ 1.6 million (from which Hunter moved out) was on sale in June 2017.
While Kathleen grieved for her marriage failure, Hunter found a consolation with the wife of his late brother Beau, Hallie Biden. The Biden family accepted and supported this relationship, although Kathleen and Hunter were still officially married. This made Kathleen speed up the divorce process. The marriage was finally over on 14 April 2017.
Source: Affair Post
Share and Follow