Share and Follow
Who is Kenneth Choi?
Kenneth Choi was born on 20 October 1971 in Chicago, Illinois USA, so is currently aged 47. He is an actor, probably best recognized for starring in the role of Henry Lin in the FX crime tragedy series "Sons Of Anarchy" (2008-2014), playing Chester Ming in the biographical black comedy crime film "The Wolf Of Wall Street" (2013), and featuring as Lewis in the FOX post-apocalyptic comedy series "The Last Man On Earth" (2016-2017).
Would you like to know more about Kenneth Choi's professional acting career and personal life as well? How rich is he, as of now? If you are interested, stay tuned and find out.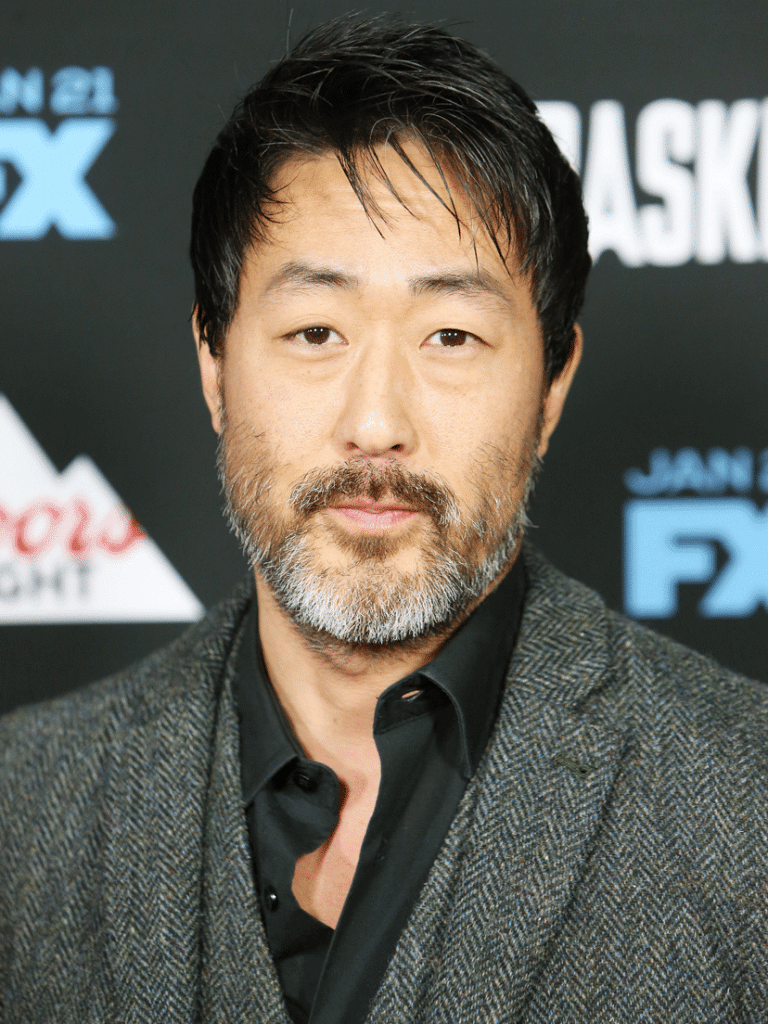 Kenneth Choi Net Worth
His career started in 1998 and he has been an active member of the entertainment industry ever since, primarily known as an actor. So, if you ever wondered how rich Kenneth Choi is, it has been estimated by authoritative sources that the total size of his net worth is over $2 million, accumulated through his successful acting career. If he continues to develop his career further, his net worth will certainly increase in the coming years.
Early Life and Education
Concerning his early life, Kenneth spent his childhood in Chicago, Illinois, where he was raised the middle of three children by parents who are Korean immigrants; his father was a businessman and electrical engineering professor, and his mother worked as a nurse.
Regarding his education, Kenneth went to Longwood Elementary in Glenwood, Illinois, and then attended intermediate and junior high school at Brookwood School District 167. Thereafter, he went to Homewood-Flossmoor High School, where he competed as a gymnast. Upon matriculation, he enrolled into Purdue University to study Accounting; however, he quit it in order to pursue his dream job as an actor.
[embedded content]
The late 1990s: Career Beginnings
In the late 1990s Kenneth relocated to Portland, Oregon, where he started working at a local Blockbuster video store, and attending some acting classes with Paul Warner. Subsequently, his acting career started when he got an offer to appear in a minor role in the 1998 Disney Channel Original Movie "Halloweentown", which was followed by his portrayal of Wayne Lung in the action sci-fi film "Deep Core" (2000), directed by Rodney McDonald. Side by side, he also guest-starred in such TV series as "Martial Law", "The West Wing", and "Roswell", among many others, all of which marked the establishment of his net worth.
The early and the mid-2000s
With the beginning of the early 2000s, Kenneth started getting more serious roles, as he featured as Douglas in the 2001 immigrant drama "Beyond The Pale", directed by George Bazala, portrayed Janitor in the drama "Woman On Fire" (2002), and landed the role of Professor Josh Chan in the sci-fi action "Timecop 2: The Berlin Decision" in 2003, starring alongside Jason Scott Lee and Thomas Ian Griffith. In the following year, he was cast as CBP Officer in Steven Spielberg's comedy drama "The Terminal", next to Tom Hanks, and then played Fujimoto in the crime "Harsh Times" in 2005. Kenneth's next major appearances came in 2006, when he appeared as South Korean Ambassador Li Sung Park in the war film "Behind Enemy Lines II: Axis Of Evil", which was followed by his portrayals of Pvt. Dave 'Bullseye' Fukushima in the drama war film "Only The Brave", about the 100th Infantry Battalion/442nd Regimental Combat Team, and Danny in the neo-noir drama "Undoing", directed by Chris Chan Lee, all in the same year. Besides that, he also guest-starred in such TV series as "The Division", "According To Jim", "CSI: Crime Scene Investigation", etc.
The late 2000s: Rise to Fame and "Sons of Anarchy"
In 2007, Kenneth was quite busy as he starred in several episodes of the Fox action drama series "24", played Mike in the crime-drama thriller "Baby", and landed the role of Takada in the action drama "War", next to Jet Li and Jason Statham. During the following year, he was chosen to play Sato in the six-hour mini-series entitled "Samurai Girl", based on Carrie Asai's popular novel series, after which he came to prominence as he joined the cast of the FX crime tragedy series "Sons Of Anarchy" (2008-2014), starring in the role of Henry Lin, which added a considerable amount to his net worth and increased enormously his popularity. By the end of the decade, he also guest-starred in other TV series, including "Crash", "Without A Trace", and "Glee", among many others.
The early 2010s
In the early 2010s, Kenneth continued to line up successes, as he won the role of James 'Jim' Morita in the Marvel Comics superhero film "Captain America: The First Avenger" (2011), alongside Chris Evans, Hugo Weaving, and Samuel L. Jackson, which was followed by his portrayal of Cpl. Smith in the 2012 action sci-fi "Red Dawn". During the next year, Kenneth gained immense popularity as he landed the role of Chester Ming in Martin Scorsese's biographical black comedy crime "The Wolf Of Wall Street", about Jordan Belfort's career as a stockbroker, featuring Leonardo DiCaprio in the main role, increasing further his wealth. Thereafter, he was selected to play Captain Ed Rollins in the NBC drama series "Ironside", which lasted for a season in 2013.
Happy Birthday, Kenneth Choi!#911onFOX pic.twitter.com/1dXQBLvwIC

— 9-1-1 News (@911NewsUpdates) October 20, 2018
The mid-2010s
Kenneth's next major role came in 2015, when he featured as Sam Luttrell in the NBC spy drama series "Allegiance". In the following year, he won the role of Judge Lance Ito in the FX true crime anthology series "The People V. O. J. Simpson: American Crime Story", portrayed Yakuza Boss in the DC Comics superhero film "Suicide Squad", next to Will Smith, Margot Robbie, Jay Hernandez, and was chosen to play Lewis in the FOX post-apocalyptic comedy series "The Last Man On Earth" (2016-2017).
Recent Years
To speak further of his acting career, Kenneth also landed the role of Principal Morita in the Marvel Comics superhero film "Spider-Man: Homecoming", starred as Yamahara in the urban fantasy crime film "Bright", directed by David Ayer, and played Clyde in the made-for-television film "Untitled Kourtney Kang Project", all in 2017. Thereafter, he was chosen to feature in the recurring role of Bob Dwyer in the Starz sci-fi thriller series "Counterpart" (2018), and won the main role of Howie 'Chimney' Han in the Fox procedural drama series "9-1-1" (2018-present). Concurrently, he was also cast as Marty in the crime comedy film "Gringo", Buke in Drew Pearce's dystopian thriller film "Hotel Artemis", and the horror comedy film "Office Uprising", all in 2018, so Kenneth is still in consistent demand, and his net worth is certainly still rising.
Personal Life and Social Media Presence
To talk about his personal life, Kenneth isn't very open about it and tends to keep his privacy far away from the eyes of the public. So, if any of you wondered about his marital status, we can say that there is no information about that in the media, though there were some rumors that he was in a relationship with Jamie Chung. However, it is believed that he is still single, and his current residence is in Los Angeles, California.
Although many people involved in the entertainment industry are active across many of the most popular social media sites, Kenneth is not one of them, ignoring any presence on the internet.
Source: Affair Post
Share and Follow