Share and Follow
Nicole Scherzinger is engaged, and she has the TV show X Factor: Celebrity to thank for introducing her to her now-fiancé, Thom Evans. These days, Scherzinger is enjoying the wedding planning process, and it all started when she happened to judge a spinoff of X Factor, known as X Factor: Celebrity, which saw celebs compete instead of ordinary, undiscovered people. And when Scottish rugby player Thom Evans joined the show, Scherzinger's life changed pretty quickly.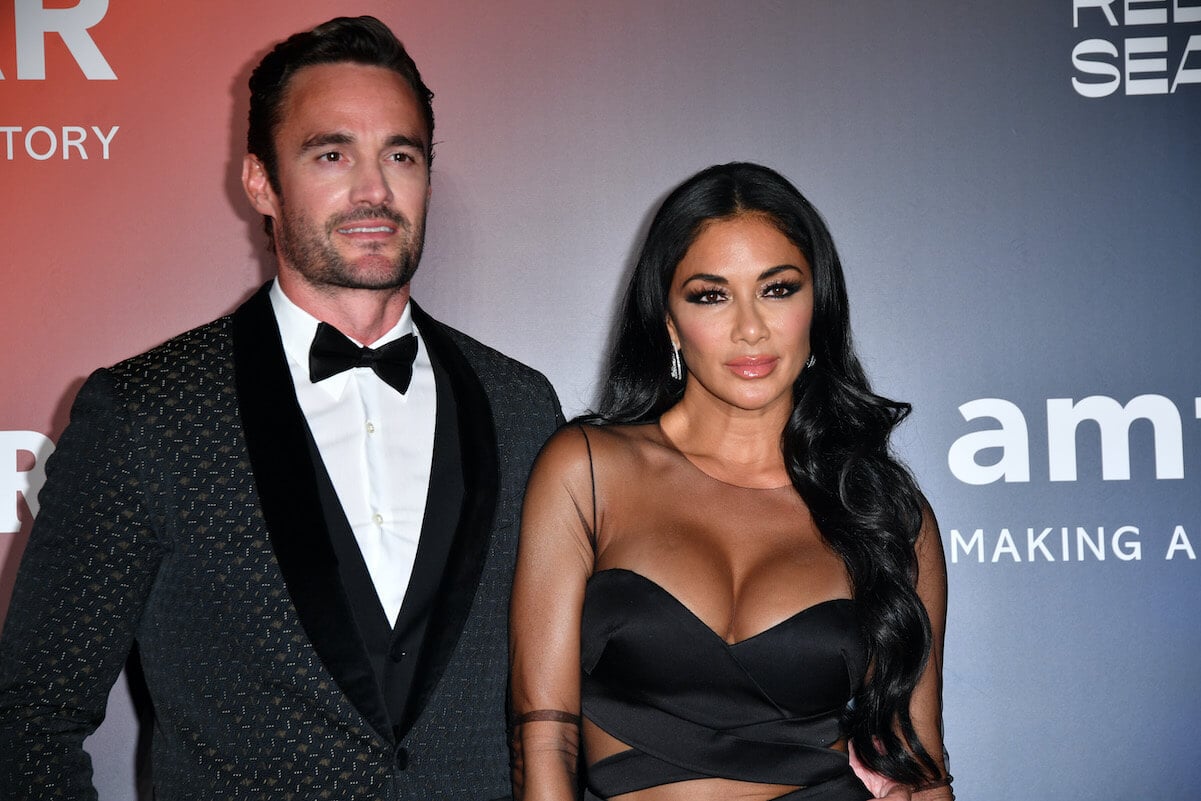 Nicole Scherzinger is engaged to Scottish rugby player Thom Evans
Back in 2019, Thom Evans appeared as a contestant on the X Factor spinoff show, which Scherzinger was judging. Evans made it all the way to the show's semi-final round with his trio, known as Try Hard, which means he and Scherzinger got to spend a decent amount of time together. It didn't take long for rumors to start buzzing that there was more to this duo's relationship than just a judge and a contestant. Simon Cowell seemed to hint at the relationship during Try Hard's elimination; according to People, he commented that he had "never seen Nicole smile like this" while the group was singing.
Once the two were spotted in the UK together, rumors only heated up, but it still took a while before the pair finally admitted that they were a couple. Despite having met on the show in October 2019, the two didn't go public with their relationship until their Golden Globes appearance three months later in January 2020. They showed each other off on Instagram only a few days later, completely confirming their love for one another. The couple spent plenty of time together during quarantine; their relationship was new when the pandemic struck in March 2020. But it only helped them grow closer, apparently.
Read Related Also: BBQ brawl Ara Malekian Wikipedia Age Family And Net Worth
Thom Evans proposed to Nicole Scherzinger in June 2023
The two have been going strong ever since; about three and a half years later, Evans proposed and received a resounding yes from Scherzinger in June 2023. Both of them posted the same series of two photos, but each with a different short and sweet caption. Evans wrote, "My ever after," complete with a heart and ring emoji, while Scherzinger wrote, "I said yes," with the same series of emojis. The engagement clearly happened on a beach, and Daily Mail reported that the moment happened while the two were visiting Vila Nova de Gaia in Portugal, though neither of them has confirmed that this was the spot.
Scherzinger and Evans have not said much about their wedding plans. It remains unclear when and where the couple will get married, and they haven't spoken of their timeline, either. Neither Scherzinger nor Evans has been married before, though Scherzinger was previously engaged to 311 singer Nick Hexum, but the two broke up in 2004. Both Scherzinger and Evans have kept extremely private about their personal lives through the years, with neither one even opening up about the other in interviews. Fans likely won't know much about the couple's wedding until it happens.
!function(f,b,e,v,n,t,s)
{if(f.fbq)return;n=f.fbq=function(){n.callMethod?
n.callMethod.apply(n,arguments):n.queue.push(arguments)};
if(!f._fbq)f._fbq=n;n.push=n;n.loaded=!0;n.version='2.0′;
n.queue=[];t=b.createElement(e);t.async=!0;
t.src=v;s=b.getElementsByTagName(e)[0];
s.parentNode.insertBefore(t,s)}(window, document,'script',
'
fbq('init', '1931209583834020');
fbq('track', 'PageView');
Share and Follow