Share and Follow
Who is Peter MacNicol?
Peter MacNicol was born on 10 April 1954, in Dallas, Texas, USA of American and Norwegian descent, so is currently aged 64. He is an actor, probably best recognized for starring in the role of Alan Birch in the CBS medical drama series "Chicago Hope" (1994-1998), playing John Cage in the FOX legal comedy-drama series "Ally McBeal" (1997-2002), featuring as Dr. Larry Fleinhardt in the CBS police procedural crime drama series "Numbers" (2005-2010), and portraying Dr. Stark in the ABC medical drama series "Grey's Anatomy" (2010-2011).
Would you like to know more about Peter MacNicol's professional career and personal life? How rich is he, as of now? If you are interested, stay tuned and find out.
[embedded content]
Peter MacNicol Net Worth
His career started in 1978 and he has been an active member of the entertainment industry ever since, primarily known as a professional actor. So, if you ever wondered how rich Peter MacNicol is, it has been estimated by authoritative sources that the total size of his net worth is over $5 million, accumulated through his successful career.
Early Life and Education
Concerning his early life, Peter spent his childhood in Dallas, raised the youngest of five children born to John Wilbur Johnson, who worked as a corporate executive and later became an Episcopal priest, and his wife, Barbara Jean (née Gottlich), who was a homemaker. Upon matriculation, Peter enrolled in the University of Dallas, but later transferred to the University of Minnesota, from which he graduated with a BFA degree in Theatre Arts in 1976.
The late 1970s: Career Beginnings
Speaking about Peter's professional acting career, it began in 1978 when he started performing at the Guthrie Theater in Minneapolis, Minnesota, spending two seasons there, during which he made appearances in such productions as "The Pretenders" and "Hamlet", after which he made his New York debut in the off-Broadway play "Crimes Of The Heart", in 1980. In the very next year, the production moved to Broadway, where he continued to perform his role, for which he won a Theatre World Award. Thanks to his accomplishments and talent, Peter was spotted by a casting agent, who offered him a part in "Sophie's Choice", which he accepted, marking the real establishment of his net worth.
The 1980s: Rise to Fame
In 1981, Peter made his debut film appearance in the role of Galen Bradwarden in the fantasy "Dragonslayer", alongside Sir Ralph Richardson, which was followed by his portrayal of Stingo in Alan J. Pakula's adaptation of William Styron's novel "Sophie's Choice" (1982), starring alongside Meryl Streep and Kevin Kline. Two years later he guest-starred as Martin in the episode entitled "The Boy Who Left Home To Find Out About The Shivers", of the Showtime live-action children's anthology series "Faerie Tale Theatre". In 1986, he played Joe Kovacs in the TV drama film "Johnny Bull", and featured as Cyrus Kinnick in the action-thriller "Heat", adding a considerable amount to his net worth and increasing his popularity in the world of acting. By the end of the decade, Peter had also landed the role of Dr. Janosz Poha in the sequel "Ghostbusters II" (1989), portrayed Jack Solow in the 1989 musical comedy-drama "American Blue Note", and was cast as Sedgwick in the HBO drama film "By Dawn's Early Light" (1990).
During the 1980s, Peter also continued with stage projects, and joined the cast of the Trinity Repertory Company production "All The King's Men" in 1987. Moreover, he performed in the title roles in Shakespeare's plays "Romeo And Juliet" and "Richard II", both at the New York Shakespeare Festival.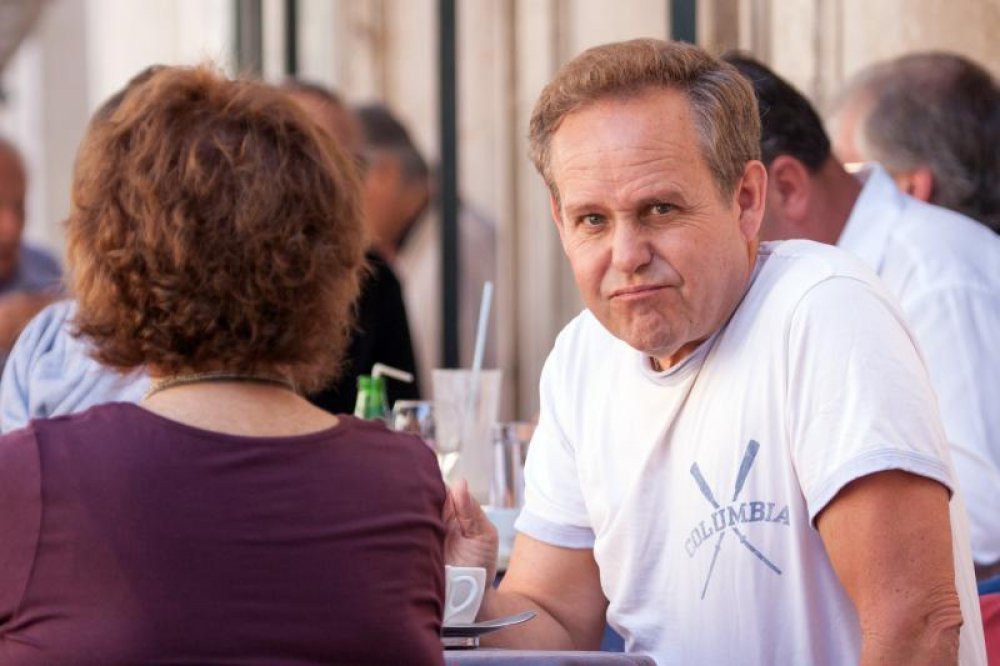 The 1990s
With the beginning of the next decade, Peter continued to line up succeses, as he landed the roles of Stuart in Martin Davidson's romantic comedy "Hard Promises" (1991), and Marty in the 1992 romantic comedy "Housesitter", next to Steve Martin and Goldie Hawn. During the same year, he was chosen to portray Bradley Grist in the NBC sitcom "The Powers That Be" (1992-1993), and was then cast as Gary Granger in the 1993 comedy "Addams Family Values", directed by Barry Sonnenfeld. His next major appearance came with the role of Alan Birch in the CBS medical drama series "Chicago Hope" (1994-1998), for which he won the Viewers for Quality Television Award in the Best Supporting Actor in a Quality Drama Series category. In 1997, he went on to join the cast of the FOX legal comedy-drama series "Ally McBeal", which lasted until 2002 – the role of John Cage in the series led him to win the 2001 Emmy Award for Outstanding Supporting Actor, helping to increase his net worth by a large margin. Concurrently, Peter also landed the role of Thomas Renfield in Mel Brooks' satirical comedy horror film "Dracula: Dead And Loving It" (1995), played David Langley in the 1997 comedy film "Bean", alongside Rowan Atkinson, and featured as Dan Bobbins in Bob Clark's family comedy "Baby Geniuses" (1999), next to Christopher Lloyd and Kim Cattrall.
The 2000s
During the 2000s, Peter started doing various voice overs, in such film and television titles as "Recess: School's Out", "Harvey Birdman, Attorney At Law", "The Batman", and "The Spectacular Spider-Man", among many others. Besides that, he landed the role of Philip Gascon in the 2004 comedy film "Breakin' All the Rules", along with Jamie Foxx, Morris Chestnut and Jennifer Esposito, portrayed Dr. Larry Fleinhardt in the CBS police procedural crime drama series "Numbers" (2005-2010), and was cast as Tom Lennox in the Fox action drama series "24" (2007), which he later reprised in the 2008 TV film "24: Redemption". Moreover, Peter featured as Dr. Stark in the ABC medical drama series "Grey's Anatomy" between 2010 and 2011, increasing his net worth to a large degree.
Tonight's May Day Eve or Walpurgisnacht (honoring St. Walpurga). On a parallel track April 30 began the Spring festival & still does. A night when the veil between the worlds was sheer, witches flew, fairies frolicked, some folks danced in the fields, others barred their doors… pic.twitter.com/y8obEGs5b1

— Peter MacNicol (@PeterMacNicol1) April 30, 2019
The 2010s
In the 2010s, Peter continued with voice overs in such television titles as "Young Justice", "Scooby-Doo! Stage Fright", "Star Wars Rebels", "Tangled: The Series", etc. His first film appearances in the new decade came in 2012, when he played Rick Davis in the HBO political drama film "Game Change", and featured as a secretary of defense in Peter Berg's military sci-fi action "Battleship". Over the next few years, Peter guest-starred in such series as "Necessary Roughness", "Agents Of S.H.I.E.L.D.", and "The Big Bang Theory", among many others, then in 2015 he was cast as Simon Sifter in the CBS police procedural drama series "CSI: Cyber", after which he was selected to play Jeff Kane in the HBO political satire comedy series "Veep" (2016-2017), for which he earned an Emmy Award nomination. Most recently, he guest-starred as Ishmael in an episode of the Netflix black-comedy drama "A Series Of Unfortunate Events" in 2019. So, his net worth is certainly still rising.
To speak further of his acting career, Peter also provided his voice to Mad Hatter in the video games – "Batman: Arkham City" (2011), "Batman: Arkham Origins" (2013), and "Batman: Arkham Knight" (2015).
Personal Life
To talk about his personal life, Peter MacNicol has been married to Martha Sue Cumming since 1986. The couple's current residence is in Beverly Hills, Los Angeles, California, where his wife established a non-profit organization, which provides help and college scholarships to inner-city children. In his spare time, Peter enjoys playing the bagpipes!
Social Media Presence
In addition to his involvement in the entertainment industry, Peter is active on his official Twitter account, sharing various content with his fans of more than 7,000. Besides that, he has also launched his own website, on which you can find more information about his career.
Source: Affair Post
Share and Follow